Major Restaurant Chains File for Bankruptcy as COVID-19 Continues to Pummel Industry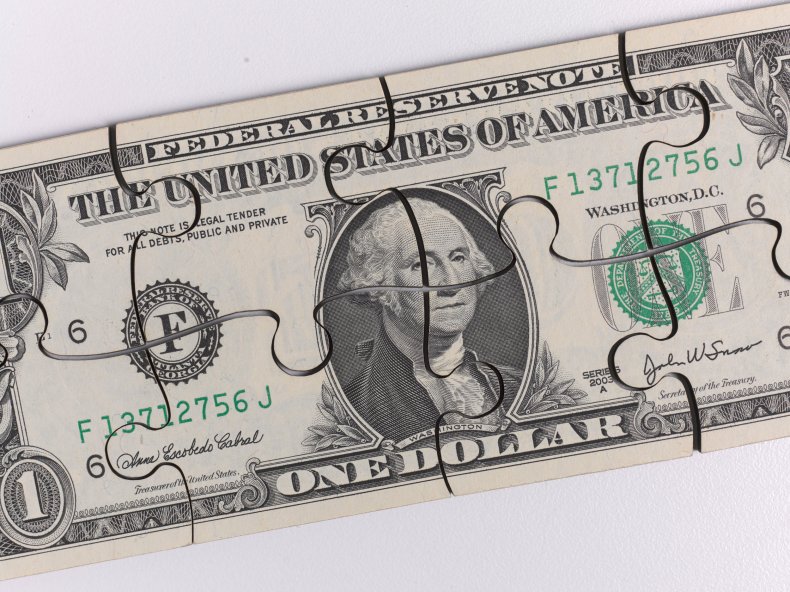 The coronavirus pandemic appears to have created an intractable problem for restaurants: operating at full capacity to generate needed profit likely would lead to an uptick in new infections, and that almost certainly would be followed by another lockdown and strangle what's left of the industry.
Europe's experience underscores the problem.
Britain, France, Italy and Germany previously relaxed restrictions on restaurants and bars, but recently reported a sharp increase in new COVID-19 infections and imposed new lockdowns as the weather turned chilly.
Even with limited seating, U.S. restaurants may face a similar situation.
"With an average of 84,029 new cases per day, the U.S. is now exceeding the previous peak in late July by more than 20%, and it is more than 2.5 times the first peak in mid-April," the Johns Hopkins University Center for Health Security reported Wednesday.
Reshuffling ownership and a shakeout of weaker players is part of a nationwide trend during the coronavirus pandemic that's hit independently owned neighborhood diners, well-known nationwide chains and upscale restaurants with ferocity.
And there's no sign of a letup.
"The industry remains in distress," Hudson Riehle, senior vice president for research at the National Restaurant Association, a trade group in Washington, told Newsweek.
"We were looking at sales volume of $899 billion before the pandemic," Riehle said. "Now, the projection is $658 billion, a decrease of 27%."
Prior to the Covid-19 pandemic, openings added a net 1%-1.2% each year to the total number of restaurants. Now, about one in six restaurants, or nearly 17%, have closed during the pandemic. That's about 100,000 restaurants nationwide.
Many chain restaurants have been pummeled by the downturn. The pandemic recently claimed another victim: Friendly's, best known for its ice cream.
The Wilbraham, Massachusetts-based company said it plans to sell itself to restaurant investment company Amici Partners Group as part of a reorganization following a bankruptcy filing. Friendly's said most of its 130 restaurants will remain open during the bankruptcy case. Nearly all of the company's 1,700 employees are expected to keep their jobs.
The chain, founded in 1935 by two brothers, had attempted to reinvigorate the brand and cut costs in an increasingly competitive field.
"Unfortunately, like many restaurant businesses, our progress was suddenly interrupted by the catastrophic impact of COVID-19, which caused a decline in revenue as dine-in operations ceased for months and re-opened with limited capacity," George Michel, CEO of chain operator FIC Restaurants, said in a statement.
"We believe the voluntary bankruptcy filing and planned sale to a new, deeply experienced restaurant group will enable Friendly's to rebound from the pandemic as a stronger business," the statement read.
Other big-name chains have filed for bankruptcy protection during the economic shutdown ordered as part of the effort to curb spread of the coronavirus, including Chuck E. Cheese, Ruby Tuesday and Sizzler.
But bankruptcy doesn't necessarily mean liquidation and closure.
CEC Entertainment, operator of Chuck E. Cheese's pizza restaurants, filed for Chapter 11 bankruptcy protection in June. It secured $200 million in financing from lien holders and will seek to reorganize. The company is best known for combining pizza with children's games and entertainment, making it a destination for families with young kids.
Ruby Tuesday said it plans to keep about 500 restaurants open during their bankruptcy proceeding.
Quoting a Rolling Stones song lyric, CEO Shawn Lederman said in a letter to employees that, "This announcement does not mean 'Goodbye, Ruby Tuesday' but 'Hello, to a stronger Ruby Tuesday.'"
Sizzler, a steak and seafood chain, filed for bankruptcy protection in September. The company said the action was a "direct result of the financial impact the COVID-19 pandemic has had on the casual dining sector."
Other restaurant chains filing for bankruptcy protection include Souplantation, Sweet Tomatoes, Brio Italian Mediterranean, Le Pain Quotidien, California Pizza Kitchen and Maison Kayser.
The social aspect of eating is key to the dine-in segment of the industry, but in many states capacity is limited by government-imposed social distancing restrictions intended to limit spread of the virus.
"The pre-pandemic business model wasn't designed to function on 25%-50% capacity," Riehle said. "The numbers just don't work at that level."
While upscale restaurants may earn more, the typical profit margin for an eatery is 3%-5%. This forces owners to balance volume with service and ambience. In general, casual dining restaurants must seat new customers at a table at least three times during peak hours to earn a profit.
But fewer people are going out for a meal during the pandemic, upending basic calculations.
This has eroded sales and led to layoffs. In March and April, bars and restaurants lost about 6 million jobs. Employment remains about 2.3 million below pre-pandemic levels, the Bureau of Labor Statistics reported.
A survey conducted by the National Restaurant Association in September found that 40% of operators said they didn't expect to be in business in February if Congress fails to pass another stimulus package. Action on the next aid package stalled in Congress prior to the election.
The COVID-19 pandemic will accelerate trends already underway before the coronavirus hit, especially the increased use of kiosks and digital technology to order and pay for meals, Riehle said.
Restaurants that relied heavily on takeout sales prior to the pandemic or those able to quickly adapt to off-premise service will have a better chance of survival than businesses that fail to adapt to new market conditions, he said.
The use of third-party delivery services extends the reach of many restaurants, especially among customers who seek to limit contact with others during the pandemic.
Sixty-three percent of restaurant traffic was off-premise prior to the pandemic, but takeout or delivery reached 90% in the second quarter during the lockdown intended to curb spread of the coronavirus.
The cost of labor, real estate and increasing expenditures on delivery and technology will continue to pressure profits. Routine tasks in bars and restaurant kitchens are likely to become increasingly automated, Riehle said.
However, there is a positive outlier in this pandemic—McDonald's.
Third-quarter sales in the nation's largest restaurant chain increased 4.6% from the same period a year ago, the company reported, citing strong drive-through, delivery and digital ordering and payments. The average check size increased, but the number of people eating in the company's restaurants fell in a year-to-year comparison.
The company boosted its dividend 3% to $1.29 a share, or $5.16 annually. McDonald's said it spent $200 million worldwide, including $100 million in the U.S., on marketing.
Other chains are trying to adapt to survive.
In a research report, New York investment bank Goldman Sachs said Cheesecake Factory may be able to operate at about 55% capacity, and the installation of Plexiglass barriers may push capacity to about 60%.
Inspire Brands, a restaurant company backed by Roark Capital, agreed to purchase Dunkin for $106.50 a share, or about $11.3 billion including debt, in what may be part of continuing roll-ups in the industry. The deal would be the fifth major restaurant company acquired by the private equity firm in the last few years. Previously, Inspire Brands acquired Arby's Buffalo Wild Wings, Sonic and Jimmy John's.
Goldman Sachs raised its price target, or estimate of fair value, on Dunkin to $93 a share from $73 citing increased online ordering, new grab-and-go snacks and a $4 million aid to help urban franchises operating under strict social distancing limits.
"The entrepreneurial spirit is still there, but the operating environment is severely constrained," the National Restaurant Association's Riehle told Newsweek. "Operators are still trying to adapt to a new environment and there will be no quick rebound."