Major Trouble for Biden Budget Nominee as GOP Signals Reluctance to Hold Confirmation Hearings
Neera Tanden, President-elect Joe Biden's nominee to head the White House budget office, faces major hurdles to being confirmed by the GOP-controlled Senate as a major showdown over the former Clinton and Obama administration official broils.
The current head of the left-leaning think tank Center for American Progress has already alienated Republicans with her long history of publicly criticizing those who will now be tasked with determining whether she will have a future in the Biden administration. Even some progressives are unhappy with Tanden for her past support of entitlement cuts.
Now, as Senate Republicans characterize her as "radioactive" and urge Biden to withdraw her nomination for head of the Office of Management and Budget, key GOP lawmakers signal they may refuse to even hold confirmation hearings for Tanden, much less confirm her.
"We'll cross that bridge when we get there," said Sen. Lindsey Graham (R-S.C.), who would head the Budget Committee, if Republicans win at least one of the two Georgia Senate runoff races slated for January 5 and keep the majority.
Graham emitted a chuckle as he recalled that Tanden has, in the past, "had a lot to say" about him.
"It'd be a long hearing," Graham said, adding that her chances of confirmation would be an "uphill" path.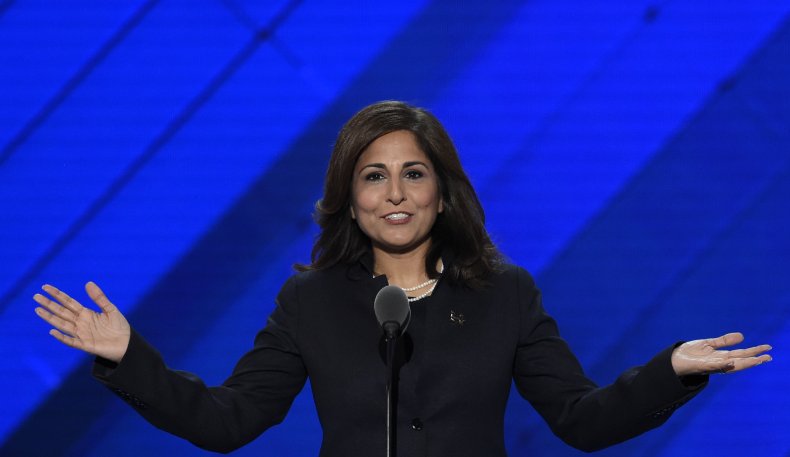 Sen. Rob Portman (R-Ohio), who would chair the Homeland Security Committee and is a former OMB director, offered similar reservation. He told The Washington Post that, based solely on Tanden's prior statements on Twitter, he would be against Biden formally nominating her because of her "partisan nature."
"Of all the jobs, that's one where I think you would need to be careful not to have someone who's overtly partisan," Portman added.
Senate Majority Leader Mitch McConnell could refuse to hold a floor vote on Tanden's confirmation. But if she lacks the support, the Kentucky Republican could also deal a public blow to the Biden administration by rejecting one of his top nominees so early into his presidency.
Sen. Susan Collins (R-Maine), a moderate considered a toss-up Republican vote, offered little insight into her stance. She said she did not know "much about [Tanden]" but appeared to acknowledge her awareness that Tanden has criticized her in the past.
"I've heard that she's a very prolific user of Twitter," Collins added.
Majority Whip Sen. John Thune (R-S.D.) said Tanden receiving a vote "would depend a lot" on the chamber's political makeup.
"If and when the time comes, we'll obviously hopefully be able to consult with [the Biden administration]," Thune said. "Then, if they send people here that are qualified, give them a fair process."
News of Tanden's nomination sparked immediate bipartisan backlash. Some Republicans said her past criticisms of so many sitting GOP lawmakers deemed her unqualified for the job.
Progressives noted that she once supported cuts to entitlement programs like Social Security and Medicare. However, prominent liberals like Sen. Elizabeth Warren (D-Mass.), Stacey Abrams and Rep. Barbara Lee (D-Calif.) have all given Tanden their seal of approval.
Tanden has also given rise to a quagmire among GOP Senators like John Cornyn (R-Texas), a leadership member, Josh Hawley (R-Mo.) and Thune. All three have yet to explicitly acknowledge Biden as president-elect and say Trump lost, yet they believed Biden should have consulted with Senate Republicans more about his nominees.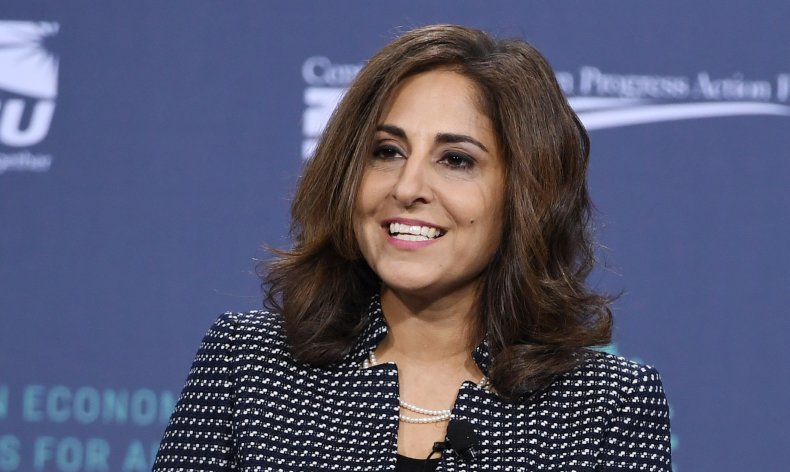 "I think most Republicans are open to any reasonable nominee by the incoming administration," Cornyn said. "But [Tanden] just seems—I don't know whether they just didn't think about it, they just assumed that she'd get confirmed without any question. But I just think she's going to be radioactive."
Sen. Roy Blunt (R-Mo.) had little to say about Tanden. But the No. 4 Republican maintained the notion that presidents, in general, "should be able to get the team that he needs."
"The jobs that last during the term of the president have some greater level of flexibility than lifetime appointments," Blunt said.
Once the Georgia Senate races are concluded and the Electoral College makes the election outcome official in early January, Blunt added, "there's no reason not to have hearings" to hit the ground running with votes once Biden is sworn-in later that month.