Major Winter Storm Sparks Concerns About Widespread Power Outages
An incoming winter storm could cause widespread power outages as it makes its way across the northern United States.
A massive storm is expected to hit in earnest Tuesday and will continue its trek across the United States before exiting New York at the end of the week. Some areas will see up to 2 feet of snow, with many others falling in the 6- to 12-inch range. Freezing rain will impact areas just south of the snow, bringing with it concerns of widespread power outages.
The areas with the highest snowfall, such as parts of Minnesota, could lose power locally. AccuWeather senior meteorologist Dan Pydynowski told Newsweek the biggest concern with losing power will come from accumulating ice.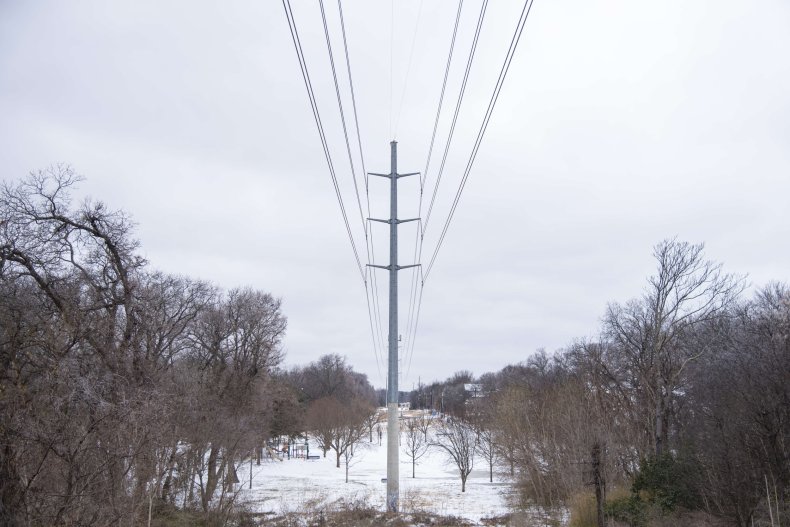 Ice is expected to impact areas south of the heavy snowfall, such as Iowa, northern Illinois, southern Wisconsin, the southern half of lower Michigan and parts of New York and New England. Pydynowski said the power outages could impact north of Chicago, Detroit and Buffalo.
A severe winter storm already hit Buffalo, New York, hard earlier this winter when blizzard conditions and frigid temperatures killed 39 people in late December. Thousands suffered without power as the city attempted to make roads passable, an effort that took days. Snow accumulated to more than 4 feet.
The incoming storm isn't expected to be as severe as the winter storm in December and will likely be measured in inches instead of feet in the New York area, but ice could cause problems.
Ice could accumulate to a quarter-inch or more in some areas, weighing on tree branches and power lines. Accompanied by strong winds, the extra weight could impact the power supply.
"There could be enough freezing rain accumulation to be worried about more widespread power outages," Pydynowski told Newsweek. "When you start getting into areas where there's over a quarter-inch of freezing rain, that's enough weight to start bringing down tree branches and power lines."
Strong winds are expected to accompany the ice, and the weather conditions may make travel "tricky" according to Pydynowski. The impact to travel may impede crews from repairing the power lines.
"Maybe not so much while the ice is falling, but behind the storm it will be pretty windy across the Great Lakes," Pydynowski told Newsweek. "It's hard to say what crews are capable of, but at the very least [the storm] could hinder or slow progress of crews being able to get out safely."
The storm is expected to impact as many as 43 million people with winter weather watches, warnings and advisories, but Pydynowski said anticipated power outage impacts are hard to predict.