Majority of American Jews Believe Donald Trump Has 'Some Responsibility' for Synagogue Shootings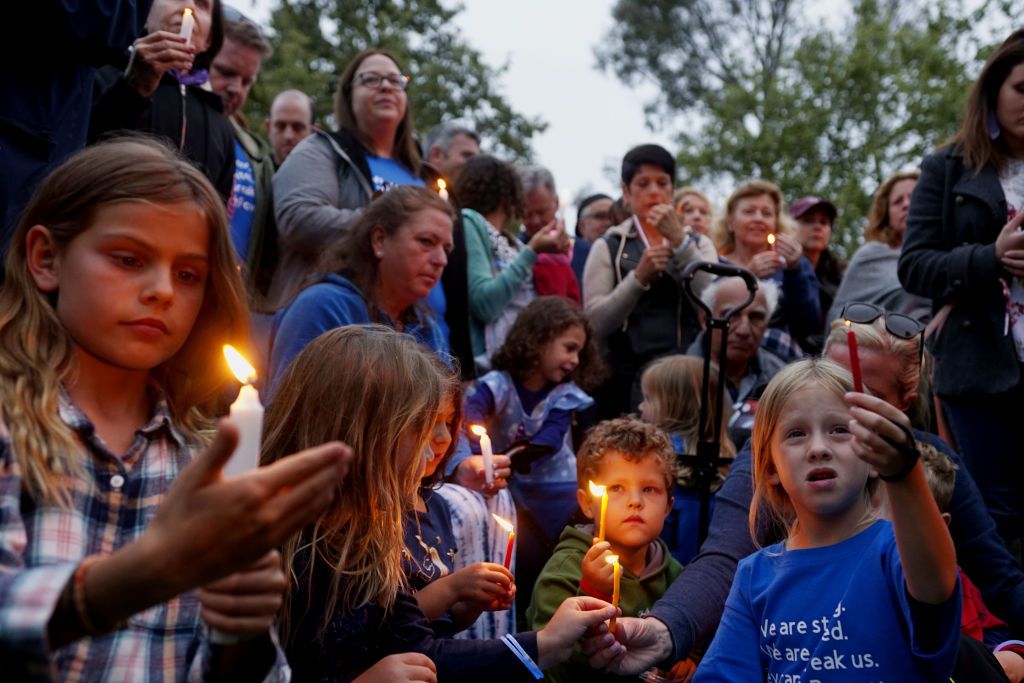 Some 60 percent of American Jews say President Donald Trump "bears at least some responsibility" for the synagogue shootings in Pittsburgh, Pennsylvania, and Poway, California, a new poll has shown.
In a broad indictment of the Trump presidency from the Jewish community ahead of the 2020 elections, a survey by the Jewish Electorate Institute shows two-thirds of Jewish voter remain "firmly aligned" with the Democratic Party.
Amid a rise in incidents of anti-Semitic violence, the flashpoints for which have been the October 2018 synagogue slayings in Pittsburg, in which 11 worshippers were killed and seven injured, and last month's shooting at Poway synagogue in California, where one individual was killed and three others were injured, 73 percent of Jewish Americans said they felt less secure than they did two years ago.
Following on from this, as the rise of white nationalism becomes a growing concern, 71 percent of those polled said they disapproved of the way the president was handling anti-Semitism. Some 38 percent have concerns that President Trump is "encouraging violent ultra-right extremists."
The poll, carried out by Democratic pollster Stan Greenberg, sampled 1,000 Jewish voters across the country between May 6-12. Interviews of those polled were carried out online through a randomly selected panel.
The study also found domestic policy, most importantly healthcare, was most of the utmost concern to U.S. Jews in their voting habits. Strikingly, Israel was the lowest of 16 possibly policy priorities. While the community has remained overwhelmingly pro-Israel (90 percent), just over half also said they were critical of the current Israeli government.
Compared to numbers gathered from a poll in October 2018, the importance of gun safety law, anti-terror initiatives and combating white nationalism have all increased. The feeling of insecurity in the Jewish community is also driving political action, the poll found, with 39 percent saying they want to work to defeat President Trump in 2020. The Democrats did not get off without any criticism, either. Thirty-one percent said they wanted Democrats to do more about anti-Semitism.
Heading into 2020, 67 percent of those Jewish voters polled said they would vote for a generic Democrat over President Trump. At the same time, 65 percent would vote for potential Democratic candidate Joe Biden over President Trump.