Majority of Americans Back Russian Oil Ban Even if It Drives Up Gas Prices
A majority of Americans would support a ban on Russian oil imports even if it pushes up gas prices, according to a new survey.
The poll, conducted by Quinnipiac University, found 71 percent of U.S. adults would back such a ban even if it meant that they ended up paying more at the pump. Just 22 percent of respondents said they wouldn't support prohibiting oil from Russia if it leads to higher prices.
A majority of respondents from all sides of the political spectrum—Democrats, Republicans and independents—support banning Russian oil.
The findings come as lawmakers on both sides of the aisle pressure the Biden administration to cut off imports of Russian oil as a consequence of Vladimir Putin's invasion of Ukraine. Russian forces have continued to push further into the eastern European nation, attacking the city of Irprin on Sunday.
House Speaker Nancy Pelosi told colleagues over the weekend that Congress is exploring options to stop bringing Russian oil to the U.S., as well as measures to increase tariffs and push Russia out of the World Trade Organization.
On Monday, the leaders of the House Ways and Means Committee and the Senate Finance Committee announced a bipartisan agreement on a path forward for banning the import of energy products from Russia and suspending normal trade relations with both Russia and Belarus.
"Taking these actions will send a clear message to Putin that his war is unacceptable and the United States stands firmly with our NATO allies," House Ways and Means Committee Chairman Richard Neal and ranking member Kevin Brady, as well as Senate Finance Committee Chairman Ron Wyden and ranking member Mike Crapo, said in a statement.
But the bipartisan momentum on Capitol Hill has yet to move the White House to make a final determination regarding a ban on Russian oil.
"No decision has been made, at this point, by the president about a ban on importing oil from Russia," press secretary Jen Psaki told reporters Monday.
While Biden has said "nothing is off the table," administration officials have argued that hitting Russia's energy sector could have financial consequences for the public.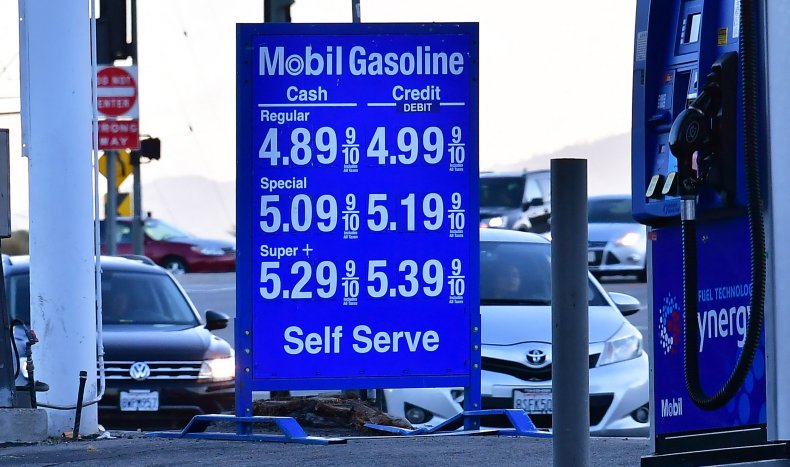 The national average for a gallon of gas has surpassed $4, according to the American Automobile Association (AAA). Some states have seen gas prices jump 50 cents per gallon or more since the Russian invasion of Ukraine began on February 24.
Officials are beginning to warn the public about potential price gouging as prices increase.
"Overcharging consumers is unacceptable at any time, but during an abnormal market disruption it is illegal," Connecticut Attorney General William Tong wrote on Twitter.
Quinnipiac University polled 1,374 U.S. adults nationwide between March 4 and March 6, 2022. The survey has a margin of error of plus or minus 2.6 percentage points.