Trump's First Year Was a Failure that Divided the Country, Majority of Americans Say in New Poll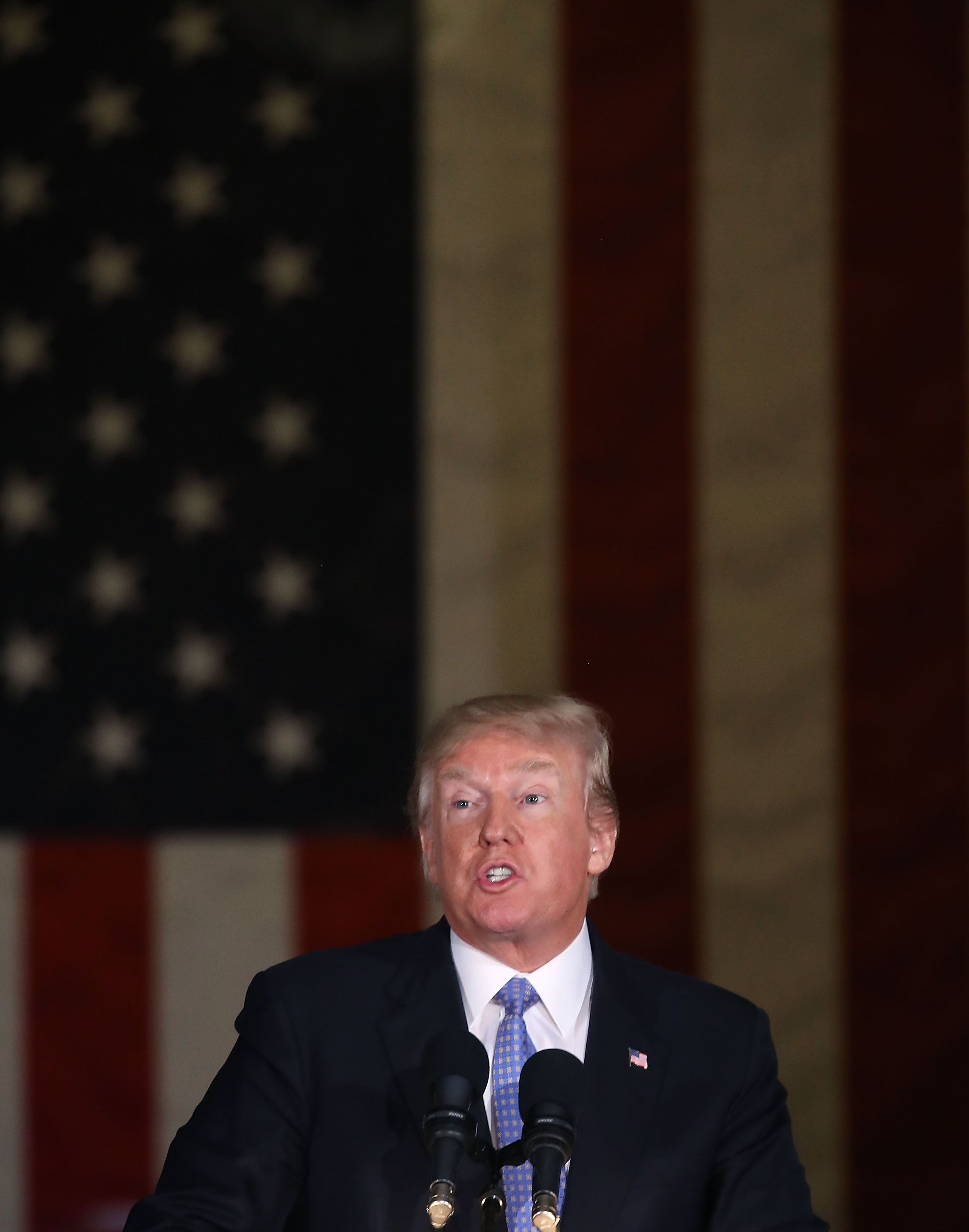 A majority of Americans see President Donald Trump's first year in office as a failure, doing more to divide the nation as race relations continue to worsen.
Coming on the one-year anniversary of Trump's inauguration, 53 percent of Americans have seen his presidency so far as a failure, according to a new NPR/PBS NewsHour/Marist poll. Forty percent of Americans see it as a success.
The numbers revealed a correlation across party identification. Republicans deemed the year a success; Democrats, a failure.
Sixty-one percent of Americans surveyed saw Trump as "doing more to divide the country." Just 32 percent said he was doing more to unite the country.
The poll, conducted between January 8 and 10, came on the heels of Trump using an expletive to disparage Haiti, El Salvador and African countries last Thursday, which created a firestorm of criticism both at home and globally.
Trump's approval ratings have remained low throughout his first year, and he also held the lowest average support of any elected president during his first year. According to Gallup, President Bill Clinton previously held this spot, receiving a 49 percent first-year average—just 10 percent higher than Trump.
Throughout his so-far combative presidency, Trump has been met with backlash in how he's dealt with incidences that have further divided the country.
Blaming both sides—white supremacists as well as those protesting them—for the deadly violence in Charlottesville, Virginia, which left three dead and dozens injured in August 2017, Trump continues to defend his remarks.
And even as members of his own party condemned the president for his failure to stand up and "defy hate and bigotry," the White House worked to contain the fallout.
The poll also showed that 56 percent of those surveyed think race relations are growing worse, as Trump continues to struggle to unite the country.
Trump's base, however, stands by him. Eighty-five percent of Republicans approve of the job he's doing, and 90 percent of those who identify as Trump supporters approved.
Despite the numbers, Trump is pushing back, arguing that his approval rating is the same as his predecessor President Barack Obama and continuing to blame the "massive negative Trump coverage and Russia hoax."