Majority of Americans Think Politics Influenced Fauci's Decision Making
Dr. Anthony Fauci, the director of the National Institute of Allergy and Infectious Diseases (NIAID), has been a staple of America's medical community for decades, but a year into the pandemic, some Americans are losing faith in the infectious disease expert.
A Rasmussen poll released on Wednesday found about 65 percent of the 1,000 people polled thought political considerations influenced Fauci's decisions and the statements he made about the COVID-19 outbreak. Despite protestations that he's an apolitical figure who allows science to guide him, Fauci has come under criticism throughout the pandemic for shifting his response to the health crisis and comments about the coronavirus' origin.
Among those polled by Rasmussen, 40 percent think politics has had "a lot" of influence on Fauci, a belief that's more prevalent among Republicans than Democrats. Only 29 percent of Democrats surveyed said they thought political considerations had a lot of influence on Fauci's decisions and comments, compared to 55 percent of Republicans.
Considered a top-of-the-line expert in his field, Fauci has advised every president since President Ronald Reagan. His sparring with former President Donald Trump sparked rumors that it would be the end of Fauci's tenure, but despite tense disagreements on the vaccine, treatments and reopening plans, both men denied the friction was at termination levels.
Trump has continued criticizing Fauci since leaving office and told Newsmax on Tuesday that he usually did the "opposite of what he wanted." However, Trump noted that they "got along pretty well."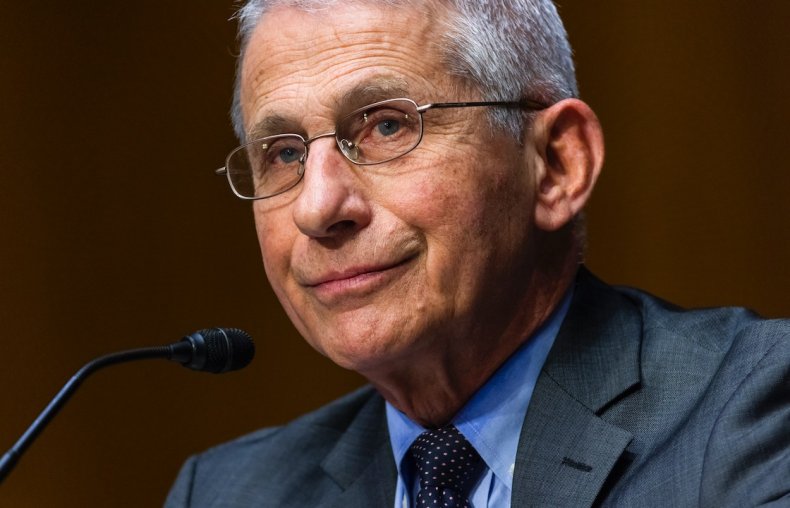 Overall, Rasmussen found Fauci saw about a 14-point drop in favorability over the past year. Republicans were least likely to have a favorable view of Fauci, with only 32 percent saying they had a favorable view, compared to 49 percent of unaffiliated voters and 79 percent of Democrats.
Amid tension between Fauci and Trump, Biden vowed on the campaign trail to keep the infectious disease expert on board and upon assuming office, gave him the task of being his chief medical advisor. Biden's strongest supporters appeared to agree with the move and 73 percent of those who strongly approve of his job performance have a very favorable opinion of Fauci.
Only 2 percent of those who strongly disapprove of Biden's performance so far have a very favorable impression of Fauci.
Chief criticisms aimed at Fauci focus on his changing stance on mask wearing, adjustments to what percentage of vaccinated people is needed for herd immunity and most currently, where the virus originated.
Republican legislators, including Sen. Rand Paul, have gone after Fauci's belief that COVID-19 is a naturally occurring virus and implied he had a conflict of interest because of his connection to the Wuhan Institute of Virology, where some believe the virus originated.
The infectious disease expert has maintained that he thinks nature is the most probable origin for COVID-19, but has come out in support of further investigations into all possibilities. However, it's done little to temper Republican backlash and some have pointed to recent comments Fauci has made about the nature of funding for the Wuhan lab as a reason not to trust him and grounds for termination.
Fauci denied there was any knowledge of anything improper going on at the lab and has said that adjusting his position on the response is due to knowledge about the virus evolving.
Democrats are largely sticking by Fauci and 43 percent have become more confident in his recommendations over the past year, according to the Rasmussen poll. Only 17 percent of Republicans and 20 percent of unaffiliated voters could say the same. The poll has a margin of error of +/- 3 percent.
Updated 05/27/2021, 3:52 p.m. ET: This story was updated to include more context about the backlash against Fauci.