President Donald Trump touts himself as a force fighting for America and against the "socialist" agenda of former Vice President Joe Biden. But when it comes to patriotism, Biden has a slight edge over the president.
An Emerson College poll taken between October 25 and 26 found 51.9 percent of voters consider Biden the more patriotic of the two presidential candidates. Voters who picked Biden or Trump as the bigger patriot fell in line with whether the demographic approved of the president's job.
As could be expected, Trump and Biden each picked up more than 90 percent support as the bigger patriot from members of their party. Biden had five percent more support from Democrats than Trump had with Republicans, although the majority of independents said Trump was more of a patriot. A plurality of independents approve of the job Trump is doing as president.
A higher percentage of men and women disapprove than approve of the job Trump's doing as president, and the majority of both genders picked Biden as the bigger patriot.
Trump's reelection campaign against Biden has been focused on the message that the 2020 election is a fight for the foundation of America as a democratic country. Vice President Mike Pence and the Trump campaign took aim at vice presidential candidate Kamala Harris over GovTrack's rating of her as the most liberal senator. Facebook ads from Trump's official page said the president is fighting the "forces of anarchy and communism."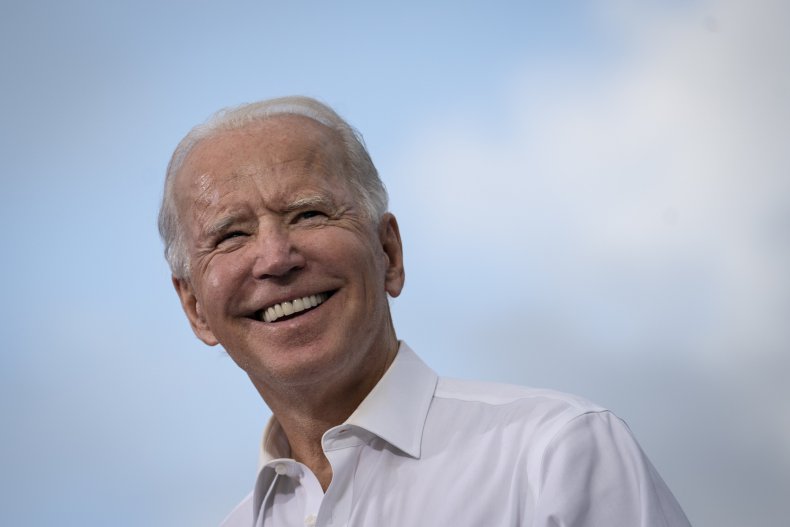 During his rally in Lansing, Michigan, on Tuesday, Trump criticized Biden for handing control of his party "over to the rage-filled socialists, Marxists and left-wing extremists." It's a point Biden has pushed back against, saying he "beat the socialist," but the president has continued to hammer the point home at his rallies.
"This is the most important election we've ever had. We can't let this radical left socialist group take over," Trump said at a Tuesday rally in Wisconsin. "Our country will never be a socialist nation. We will never become a socialist nation."
Trump's key base in the 2016 election were voters who were white, without a college education and living in rural areas of the United States. They're among some of his strongest supporters going into the 2020 election, and all three demographics consider him to be more of a patriot than his challenger.
Urban and suburban voters, as well as minorities and those with at least some college education, supported Biden when asked who was more of a patriot.
Going into the election, Trump trails in key battleground states, including those in the Midwest that propelled him to the presidency in 2016. Whereas Iowa is still a close race, with Biden ahead by only 1.4 points, the former vice president has a 6- to 8.7-point lead over Trump in Wisconsin and Michigan, according to RealClearPolitics averages. The president leads Biden in Ohio, but only by less than a percentage point.
The majority of Midwestern voters—53.9 percent—polled in the Emerson survey disapproved of the job Trump was doing as president, and an equal percentage said Biden was the bigger patriot. Biden also had majority support as the more patriotic candidate from voters in the northeast and west.
Southern voters gave Trump a 52.8 percent approval rating, and a slightly higher number— 53.2 percent—considered him to be more of a patriot than Biden. The former vice president has also been seen as more patriotic among voters between the ages of 18 and 44, and over 65—while Trump has support from those between the ages of 45 and 64.
Biden's lead over Trump has held relatively steady, according to RealClearPolitics averages, so it's unclear if the president's strategy to paint his challenger as a threat to America as a free nation is working. Biden has defended himself against claims he supports socialism. Meanwhile, data from the Emerson poll on the candidate voters see as the more patriotic show the socialist label from Trump's attacks likely hasn't been sticking the way the president hoped it would.