Majority of Americans Want Debate Moderator to Fact Check Candidates: Poll
With the first U.S. presidential debate of the 2020 election cycle expected to take place Tuesday night, most Americans want the debate moderator to call out candidates who state false information, according to polling data released Monday.
Democratic presidential candidate Joe Biden has claimed that President Donald Trump's time in the White House has been marked by false or misleading information, specifically pointing out Trump's response to the coronavirus pandemic. President Trump has attacked Biden's mental acuity, claiming that Biden is not mentally fit to be president. According to findings by a Monmouth University poll, many Americans believe debate moderator Chris Wallace of Fox News Sunday should provide fact checks during the debate.
Out of the registered voters surveyed, 63 percent said the moderator should also serve as fact-checker for the debate. Those who believed that each candidate was responsible for pointing out any incorrect information shared by the other numbered 30 percent.
Interest in the Tuesday debate from registered voters appears to be high. Nearly three-quarters of those polled planned on watching the event live. While 74 percent of those surveyed said they would tune into the debate, 20 percent said they would not watch the live broadcast.
Regardless of who wins the debate, 87 percent of registered voters said the debate was not likely to change their minds about which candidate they would vote for on Election Day.
The poll was conducted between September 24-27 of 2020 from a random sample of 809 registered voters.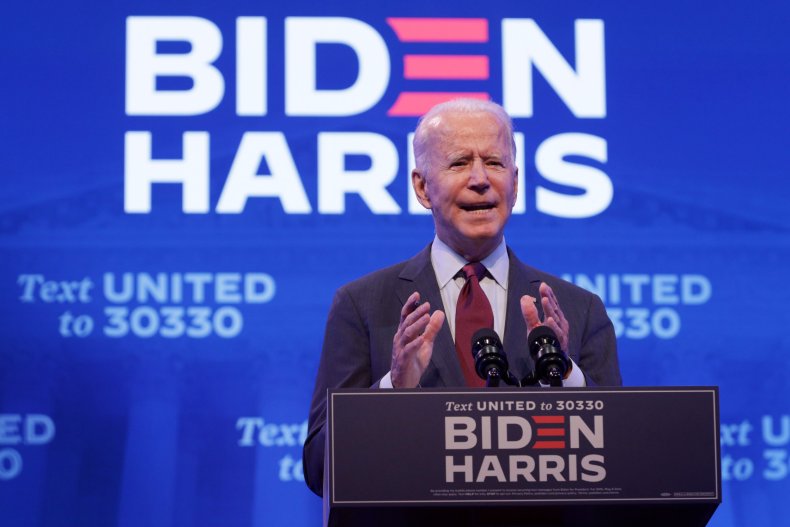 Although many voters would like to see Wallace serve as fact-checker during the debate, Co-chair of the Commission on Presidential Debates Frank J. Fahrenkopf Jr. told CNN on Sunday that was not going to happen.
"We don't expect Chris [Wallace] or our other moderators to be fact-checkers," Fahrenkopf said. "The minute the TV is off there will be plenty of fact-checkers."
Fahrenkopf added that when the commission chooses a moderator, "we make very clear to them that there's a vast difference between being a moderator in a debate and being a reporter who is interviewing someone."
On Sunday, Biden told MSNBC that President Trump is "not that smart."
"He doesn't know much about foreign policy," Biden said. "He doesn't know much about domestic policy. He doesn't know much about the detail."
Newsweek reached out to the Biden campaign for comment.
President Trump has implied that Biden has taken "performance-enhancing drugs" in order to improve his performance during debates. During a news conference on Sunday, Trump encouraged reporters to "check out the internet" to back up his claims.
"A lot of people have said that," Trump added.
Trump and Biden are slated to share the debate stage at Case Western Reserve University in Cleveland, Ohio on Tuesday. Wallace is expected to be the sole moderator for the debate. Wallace chose the topics the candidates will discuss on Tuesday, which include COVID-19, the U.S. economy, the U.S. Supreme Court, race relations and civil unrest, election integrity and the political records of both candidates.