A Majority of Americans Would Support Military Action in North Korea, Poll Shows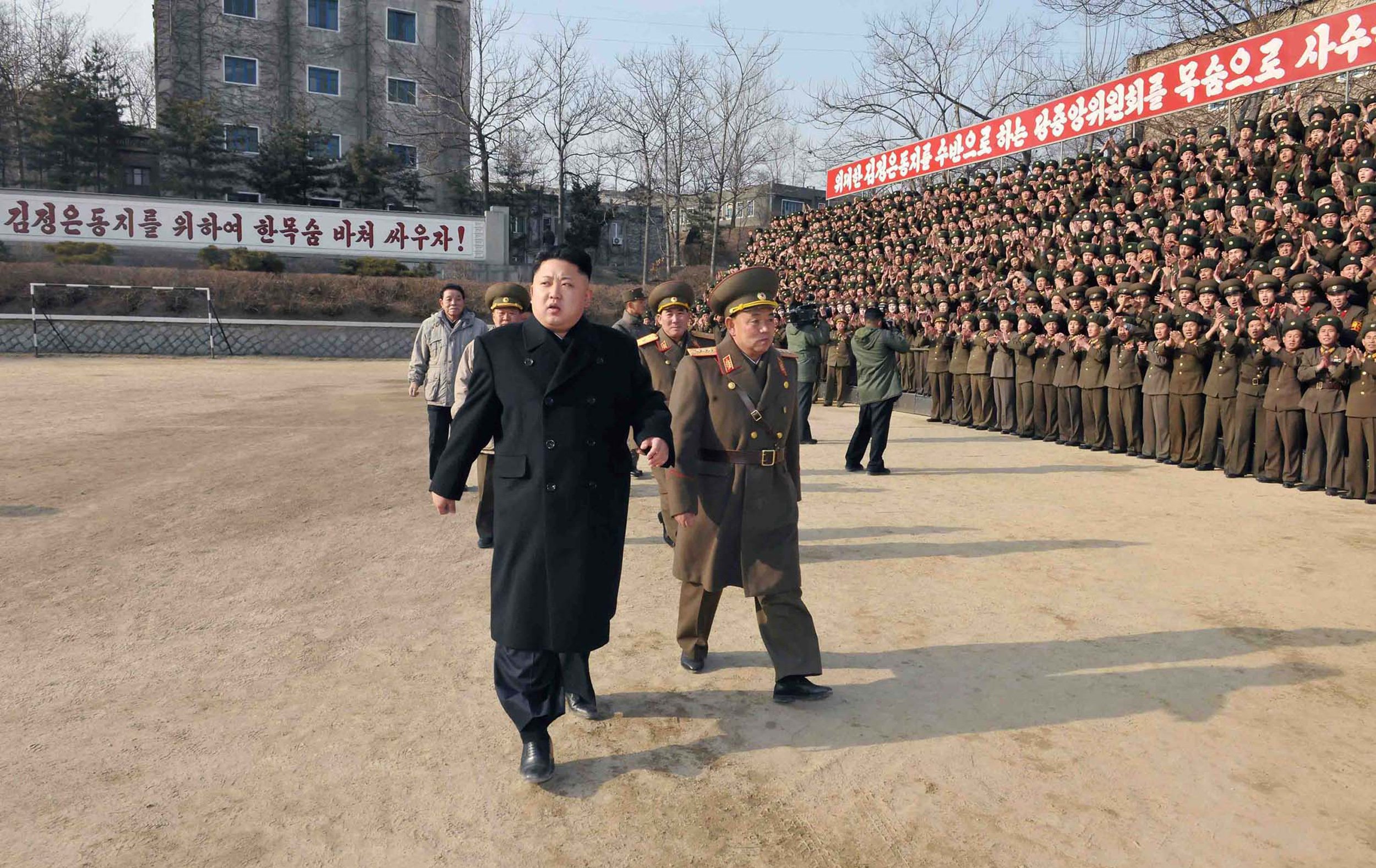 A majority of Americans, 58 percent, would support military intervention in North Korea if the U.S. ultimately fails to achieve its goals via peaceful means, according to a new Gallup poll.
The last time Gallup asked this question, in 2003, 47 percent felt the same way.
There's also a strong partisan divide on this issue. The vast majority of Republicans, 82 percent, would support military intervention, compared with 37 percent of Democrats.
At the same time, most Americans, 59 percent, do not think an attack from North Korea is imminent.
North Korea has been particularly aggressive over the past year, apparently making progress in its efforts to develop a nuclear weapon capable of reaching the United States. In the past month alone, North Korea has launched two missiles over Japan.
President Donald Trump has responded to provocations from the reclusive nation with bombastic rhetoric, at one point threatening North Korea with "fire and fury."
The U.S. has no formal diplomatic relations with North Korea but has tried to convince the regime to end its nuclear program by actively pushing for harsh economic sanctions via the United Nations. Despite such sanctions, North Korea shows no signs of relenting.
On Friday, several top Trump administration officials gave their thoughts on the current situation, with some stating that military options are definitely on the table.
Secretary of State Rex Tillerson said North Korea's recent actions endanger "the entire world."
"For those who have said, and been commenting about a lack of a military option, there is a military option," National Security Adviser H.R. McMaster said. "Now it is not what we would prefer to do."
"What we are seeing is they continue to be provocative, they continue to be reckless," U.S. Ambassador to the United Nations Nikki Haley said. She then noted that North Korea is already crippled due to sanctions imposed by the U.N. and that there's not much more that can be done on that end.
"Having said that, I have no problem with kicking it to [Defense Secretary James] Mattis, because I think he has plenty of options," Haley added.
Indeed, it seems both the U.S. public and the government are increasingly viewing military action against North Korea as a viable option.