Majority of Americans Would Take COVID Pill If They Got Sick, Except for Unvaccinated: Poll
A majority of unvaccinated Americans would decline to take an antiviral medication if they got sick with COVID-19, a new poll found.
The Morning Consult survey released Monday showed roughly three-quarters of all U.S. adults said they would take a COVID-19 antiviral pill if it was prescribed by their doctor and approved by the Food and Drug Administration (FDA).
Such medication was met with approval from both sides of the aisle, with 86 percent of Democrats and 67 percent of Republicans stating they would take the drug if they were sick.
Even adults who don't trust the medical establishment were inclined to consider an antiviral COVID-19 pill. Fifty-seven percent of such respondents said they would accept the drug, compared to 42 percent who would decline it.
But unvaccinated individuals, a key demographic, said they wouldn't take a COVID-19 antiviral pill if they became infected even if it was signed off by their doctor and the federal health agency.
The finding comes as Pfizer seeks FDA emergency use approval for Paxlovid, which is a five-day antiviral pill regimen. The company said Paxlovid was found to reduce the risk of hospitalization or death when administered to high-risk unvaccinated people with COVID-19 symptoms.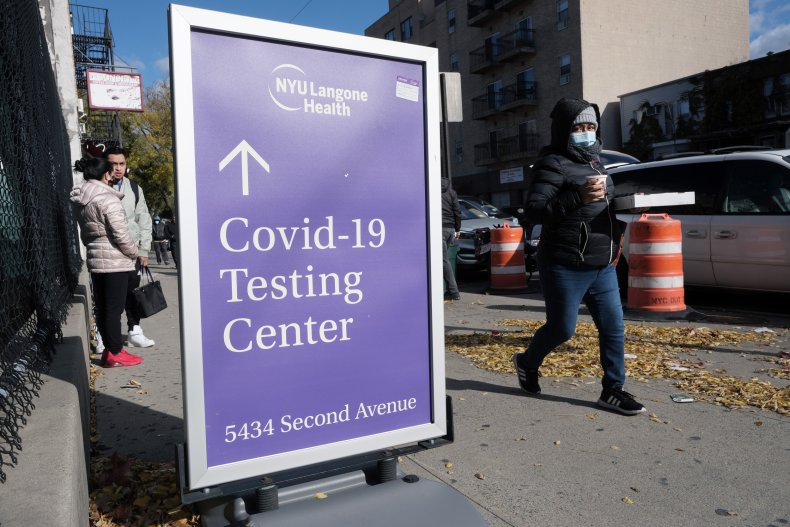 Pfizer originally expected to manufacture 50 million treatment courses of Paxlovid, pending FDA approval. But CEO Albert Bourla told CNBC on Monday that number is being bumped up to 80 million courses.
Bourla also said that he's confident the pill will be effective against the new Omicron strain of the virus.
"The good news when it comes to our treatment, it was designed with that in mind, it was designed with the fact that most mutations are coming in the spikes," he told the news outlet.
The Biden administration has already purchased 10 million treatment courses of Paxlovid for $5 billion. Health and Human Services Secretary Xavier Becerr called it a "promising treatment" that could "help accelerate our path out of this pandemic by offering another life-saving tool for people who get sick with COVID-19."
A panel of advisers to the FDA are scheduled to meet this week to discuss another antiviral COVID pill, Merck. But the pharmaceutical company said Friday that updated research from its experimental COVID-19 pill showed it was less effective in curbing hospitalizations and deaths than previously reported.
The data released showed Merck's antiviral pill reduced the risk of hospitalization and death among high-risk patients by 30 percent, down from the 50 percent estimate the company made last month.
Morning Consult surveyed 2,199 U.S. adults between November 17 and November 21. The poll has a margin of error of plus or minus 2 percentage points.