Majority of College Students Believe Racist Comments Warrant Admission Being Rescinded
While college acceptance rescissions are often due to a significant drop in grades, a recent poll found the majority of college students think unsatisfactory personal behavior should also warrant a college pulling the plug on a prospective student.
Kyle Kashuv, a survivor of the shooting at Marjory Stoneman Douglas High School in Parkland, Florida, was set to attend Harvard University. However, after text message exchanges and comments during which he repeatedly used the N-word were made public, Kashuv announced on Twitter that Harvard rescinded his admission.
The Ivy League's decision was met with mixed reactions, with some criticizing its failure to capitalize on a teachable moment or offer Kashuv the opportunity to grow as a person. Others, however, applauded the decision on the basis that Harvard is an elite school and Kashuv's behaviors didn't align with their values.
In May, College Pulse, a survey research and data analytics company, polled 3,610 undergraduates and a majority of college students responded racist comments were grounds for admission rescission. On average, 71 percent of students agreed, although support fluctuated when broken down by gender and race.
Eighty-nine percent of non-binary students responded racist comments were worthy of having a college admission offer taken away, compared to the 79 percent of women who agreed. Only 59 percent of male respondents agreed racist comments were worthy of the consequence.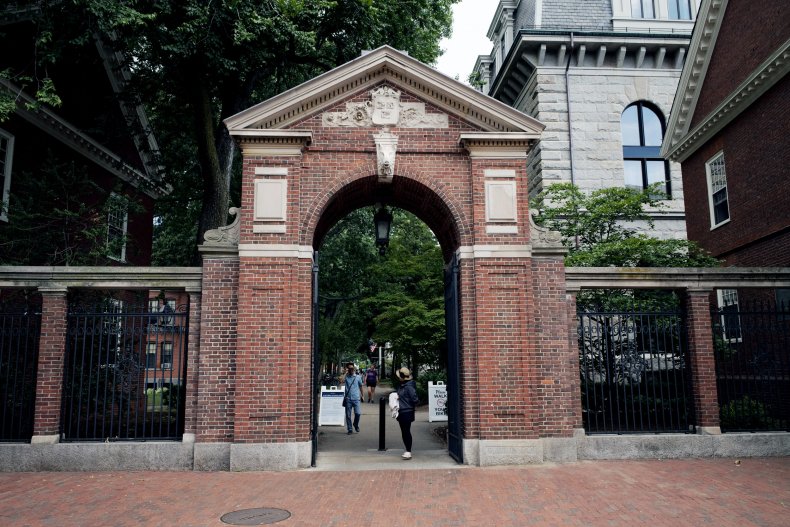 Minority students were also more likely to agree that a student who made racist comments could have their acceptance revoked than students who identified as White or Other. In comparison to White and Other respondents, who both had a 66 percent agreement, College Pulse outlined their findings as:
Black or African American: 83 percent
Hispanic or Latino: 75 percent
American Indian: 74 percent
Two or more races: 74 percent
Asian: 72 percent
Harvard sent Kashuv a letter that informed him of the possibility his admission offer could be rescinded and asked for an explanation. Kashuv sent a lengthy response back, which he posted on Twitter, as well, and said he wasn't the same person he was at 16 years old when the text messages were sent.
"I have tried hard to be a better man in honor of the friends I lost [during the shooting], and I believe I have grown and matured significantly through this experience. I am proud of some of the things I have accomplished in the wake of that tragedy and I do not recognize the person who wrote those things," Kashuv wrote.
After receiving a letter about Harvard's decision to rescind his admission, Kashuv asked for an in-person meeting to make his case. Harvard declined his request, noting that Admissions Committee decisions were final.
While students agreed racist comments were worthy of having an acceptance offer revoked, 89 percent of respondents to the College Pulse survey also agreed students who made highly offensive comments should have the opportunity to show they've changed.