Majority of Democrat Voters Under 30 Don't Think Party Will Unite Behind Joe Biden, Poll Shows
The majority of young Democratic voters under the age of 30 are unconvinced the party will unite to support presumptive Democratic presidential nominee Joe Biden, a new Pew Research Center poll shows.
The poll, published last week, surveyed registered Democrats during the second week of April and found 63 percent of respondents said they expected the party to support Biden in the general election. However, 59 percent of young voters between the ages of 18 and 29 were less certain Biden could bring the party together after a contentious primary election season. Biden has so far earned endorsements from most of his primary competitors, the latest of which came last week as Vermont Senator Bernie Sanders and Massachusetts Senator Elizabeth called on their supporters to rally behind Biden.
"I am asking all Americans—I'm asking every Democrat, I'm asking every Independent, I'm asking a lot of Republicans—to come together in this campaign to support [Biden's] candidacy, which I endorse," Sanders told Biden. Sanders, who was the final Democrat to suspend his campaign, attracted significant support from younger voters with his Medicare for All plan and support for the Green New Deal, among other key issues.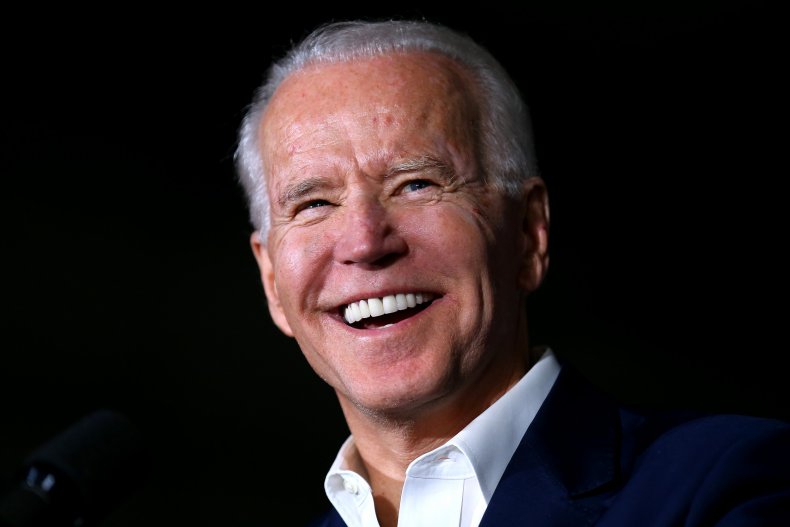 Other age groups polled are more optimistic in Biden's ability to unite the party by November. More than 70 percent of Democratic voters ages 50 and older believed the party would support Biden, while 58 percent of those between the ages of 30 and 49 said they shared that view.
The poll also showed that 47 percent of registered voters said they would vote for Biden if the election were to be held now, while 45 percent said they would support President Donald Trump. Despite their reported uncertainty about Biden, more young voters said they still supported him over Trump. Although 16 percent of voters under 30 said they supported neither candidate, Pew's poll showed, Biden pulled 53 percent of those voters, compared with the 30 percent of them who said they support Trump.
In addition to garnering endorsements from Sanders and Warren, Biden also earned an official endorsement from former President Barack Obama last week. Obama remains popular among Democratic voters and could be key in attracting the support of young voters for Biden in the months to come.
"Choosing Joe to be my vice president was one of the best decisions I ever made, and he became a close friend," Obama said in his endorsement. "I believe Joe has all the qualities we need in a president right now."
The Pew survey was conducted from April 7 to April 12. The poll surveyed 4,917 Americans and has a 2.1 percent margin of error.