Majority Of Fans Want Sports To Resume Without Fans, Poll Says, But Where Do Professional Leagues Stand On The Issue?
A majority of Americans are in favor of sports returning without fans, a new poll by ESPN shows.
The poll was published by ESPN's Coronavirus Lockdown Fan Study and surveyed 1,004 sports fans ages 18 and older.
The poll found that a majority, 65 percent, were in favor of sports returning even if fans are not permitted to be in the stands. The fans were also asked if they would support the return of sports without fans if professional athletes were kept in hotel rooms and their contact with others was closely monitored, with an increased approval rating of 76 percent.
The ESPN poll also found that 88 percent of those surveyed who consider themselves avid sports fans, said they plan to watch as much sports as they can, whenever they do return.
The poll comes amid a time where a number of different professional sports leagues have begun discussing the potential of resuming their seasons without fans.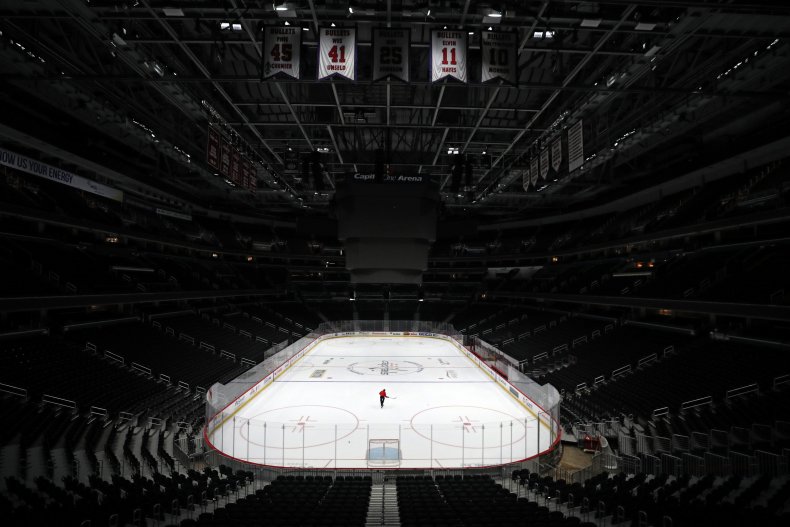 Golf was one of the first sports to announce the resumption of its season without fans. In mid-April, the PGA Tour announced that it would resume its season on June 8 with the Charles Schwab Challenge in Fort Worth, Texas. This tournament, as well as the following three tournaments on the league's schedule, are set to be played without fans.
Major League Baseball (MLB) has also considered a potential plan to play without fans. There have been a few different plans discussed by MLB including a shortened season as well as a plan where teams will only be allowed to play within their divisions. Despite the different reported plans, MLB has yet to publicly address the issue of beginning its season without fans in attendance.
Similar to MLB, there have also been reported plans to resume seasons without fans for the NBA and NHL. Both leagues have yet to publicly address the situation.
While appearing on CNN, Dallas Mavericks owner Mark Cuban recently spoke about how he is "cautiously optimistic," that the NBA season will resume without fans in the stands.
"Once we can determine that we can keep the players and all the important personnel required to put on a game, then we'll certainly look at all the options," Cuban said. "I'm cautiously optimistic we'll be able to finish a season for television, I don't expect that we'll have fans."
NHL Deputy Commissioner Bill Daly also recently spoke about the potential return of the season.
"I'd say it's one possibility, for sure, and it's something that has been considered and something that has been discussed," Daly said according to NHL.com. "It's not our preferred result or outcome."
The new coronavirus, which causes the respiratory disease COVID-19, continues to spread across the U.S. According to a tracker provided by Johns Hopkins University, there are currently over 1.1 million confirmed cases in the U.S., as well as at least 68,326 deaths.