Auf Wiedersehen: Majority of Germans Want Greece Out of Euro, Poll Finds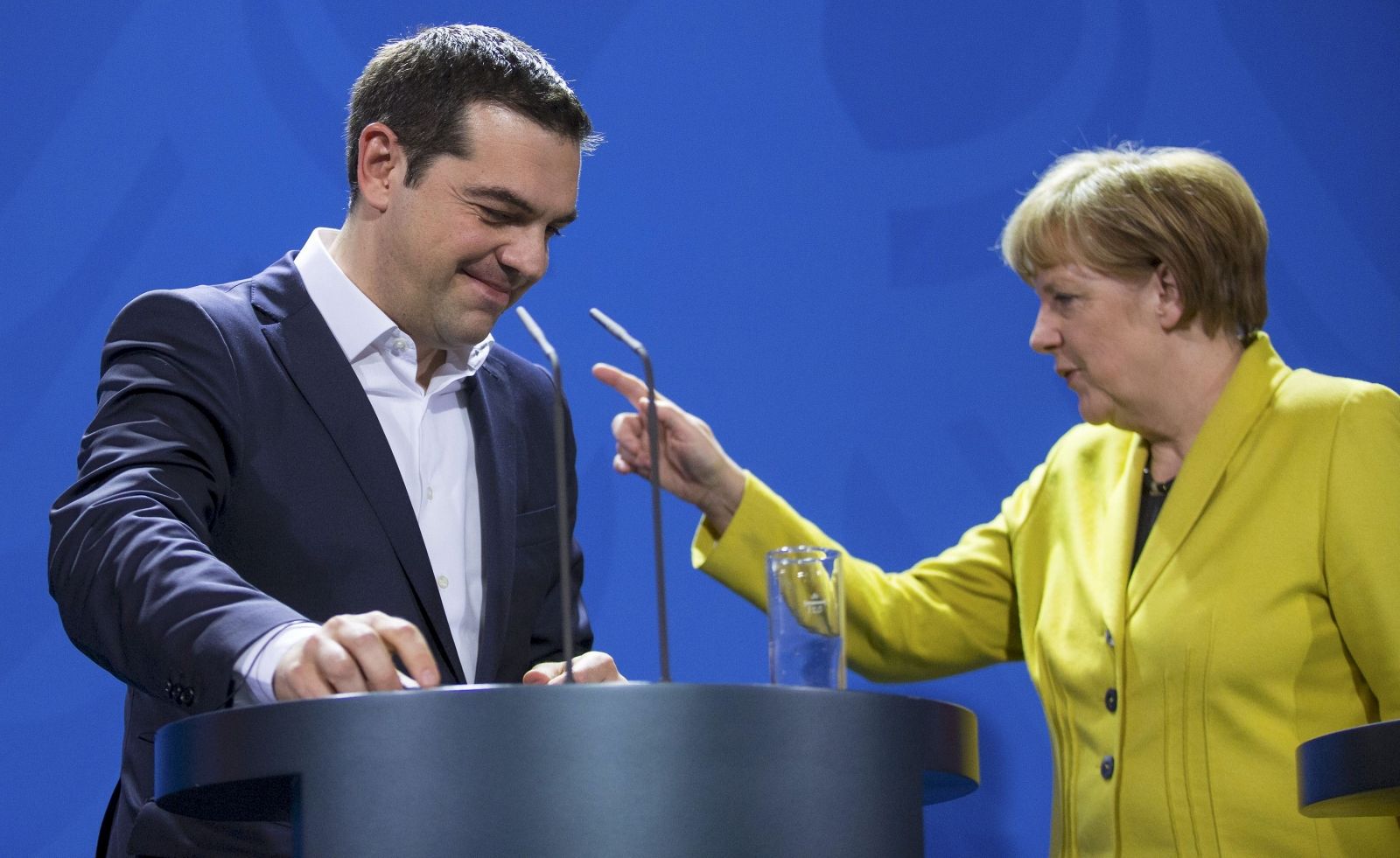 The majority of Germans want Greece to leave the euro, according to a poll released today.
As negotiations over extending Greece's bailout package come to a head, a YouGov poll found that 58% of Germans questioned want Greece to leave the euro, while just 28% want Greece to remain in the single currency, and 14% had no opinion either way.
Half of respondents – 49% – thought it likely that Greece would end up leaving the euro, although nearly the same number - 41% – thought it was unlikely.
Last month's YouGov polling showed that 50% of people thought Grexit was unlikely, with just 39% expecting it to happen, reports The Local.
In a separate poll conducted last week by the German state broadcaster ZDF, a clear majority - 70% of respondents - rejected further concessions to Greece by the EU partners, while only 24% were in favour.
However, recent polling of Greeks found that a majority want to remain in the euro, even if it means tougher public spending costs, according to the polling institute GPO. 75.6% of the Greek population wants to stay in the euro at practically any cost, even if it means tougher spending cuts.
An even higher figure - 78.1% - responded that there should be a deal, while just 17.9% thought that the government should clash with the European Union.
The German poll comes amid increasingly acrimonious rhetoric between the Greek government and its creditors as they prepare for fresh negotiation attempts on Thursday, days before the country is due to make a €1.6bn payment to the International Monetary Fund (IMF).
Greece's central bank made a desperate plea today for a last minute deal between the two sides, warning in a report to the Greek parliament that Greece risks turning into a "poor country in the European south" and that reaching an agreement to unlock €7.2bn in bailout funds is now a "historic imperative" of the "utmost importance".
However the Greek prime minister, Alexis Tsipras has engaged in a war of words this week, angrily accusing the IMF of "criminal responsibility" for Greece's debt crisis.
The European Commission president, Jean-Claude Juncker, responded with some hostile words of his own, accusing Tsipras of misleading Greek voters over the Commission's proposals for dealing with the debt.
Officials on both sides of the deal have remarked that a breakthrough tomorrow seems increasingly unlikely, which could lead Greece to default, setting it on the path to leave the euro. Angela Merkel, the German chancellor, said yesterday that "a decision can only be reached if there is a collective suggestion from the three institutions with Greece".