Majority of Germans Want Greece Out of Eurozone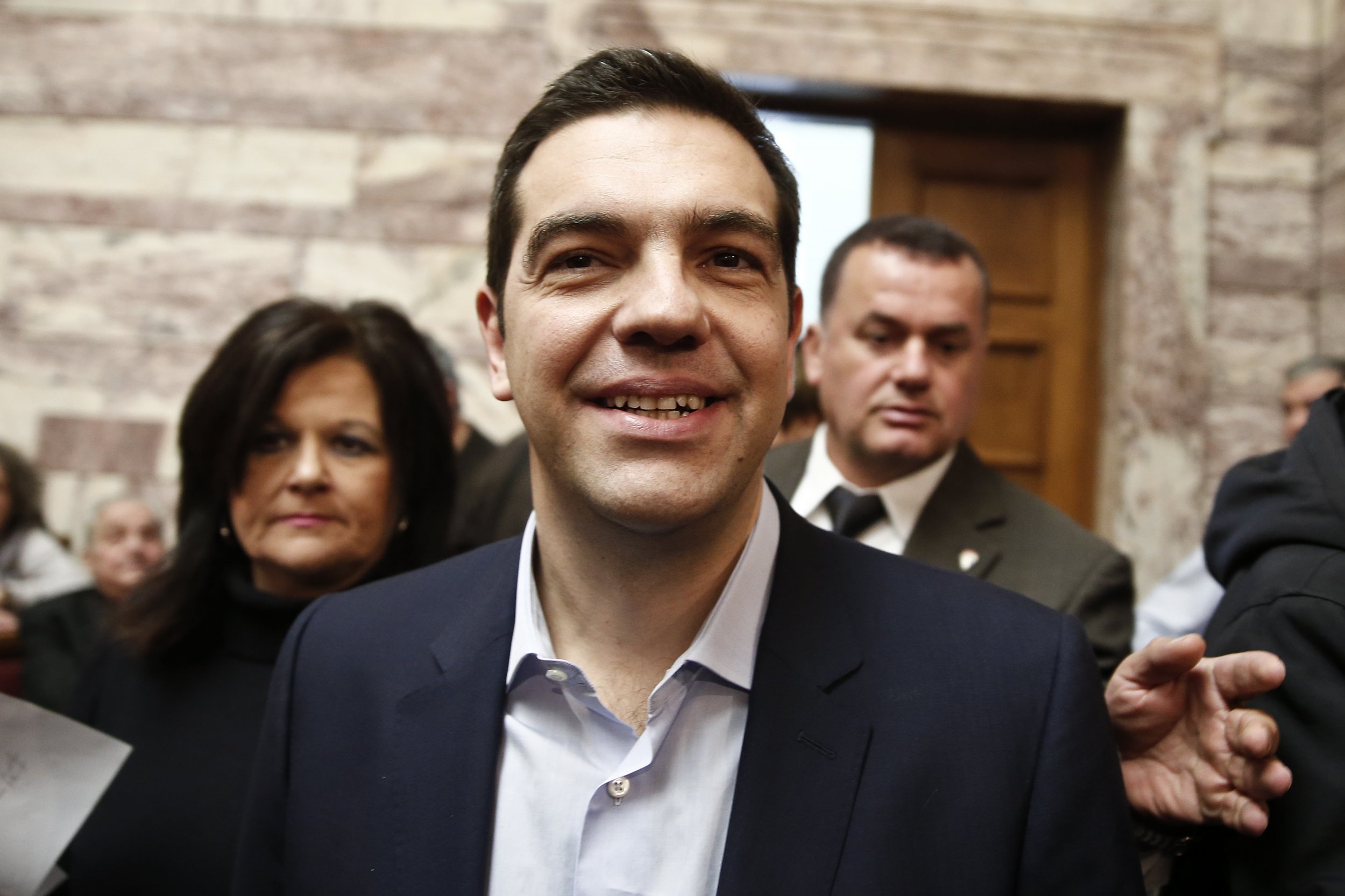 The number of Germans who favour a Greek exit from the euro has jumped by 11% in two weeks, with over half now in favour of Greece's departure from the eurozone.
The results, published today by the German TV channel ZDF's political barometer, show 40% think Greece should remain in the eurozone, with 8% saying they weren't sure.
The Greek government also comes under fire, with 80% of Germans surveyed believing it does not behave seriously, and 82% doubting whether Tsipras's parliament will implement its proposed austerity measures and reforms.
Last month, 52% of Germans said they wanted Greece to remain in the eurozone, with 41% favouring an exit and 7% undecided.
The mood has continued to sour between the two nations over the last week with the Greek justice minister, Nikos Paraskevopoulos, threatening to confiscate German assets in compensation for Nazi war crimes during the second world war. The German tabloid newspaper Bild has run a campaign against further financial aid to Greece since February and opposed the four month extension to Greece's bailout programme, running a front page reading "Nein".
A row also erupted over German finance minister Wolfgang Schäuble's language when talking about his Greek counterpart Yanis Varoufakis. Greek media originally quoted Schäuble as calling Varoufakis "foolishly naive", but this was later revealed to be a mistranslation. A Greek diplomat nonetheless complained of Schäuble's "condescending, pejorative manner".
Yesterday, Schäuble commented in an interview with Austrian broadcaster ORF that the lack of progress in Greece is increasing the likelihood of an "accidental" Greek exit, or a "Grexident", from the eurozone.
He said: "As the responsibility to decide what happens only lies with Greece, and because we don't exactly know what those in charge in Greece are doing, we can't rule it out."
At a meeting in Brussels earlier this week, Jeroen Dijsselbloem, head of the Eurozone's finance ministers, accused Greece of "wasting time" and demanded finance minister Yanis Varoufakis provide a more extensive list of proposed reforms.