Majority of Ghanaians Fear Violence in Upcoming Elections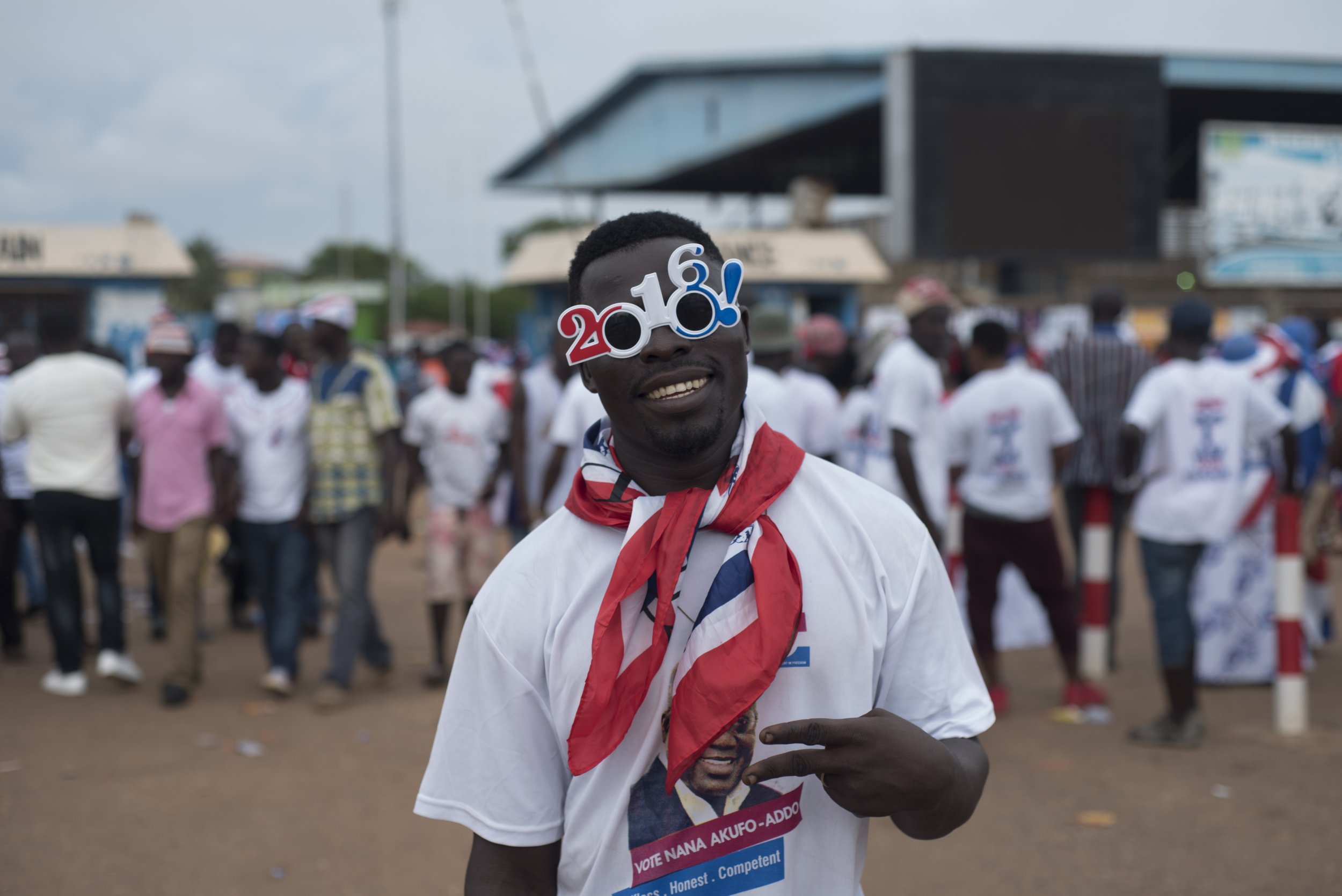 The majority of Ghanaians believe that political parties will use violence in December's elections, according to a survey.
The West African country is holding presidential, parliamentary and local elections on December 7. Incumbent president John Mahama and opposition leader Nana Akufo-Addo are the two main candidates vying it out for the top job.
Ghana has been a relatively peaceful and stable country since transitioning to multi-party democracy in 1992, on the back of almost 30 years of military rule. But incidences of political violence have reportedly been on the rise, with clashes reported outside Akufo-Addo's home on November 13.
Both the U.S. embassy in Ghana and the British High Commission in the capital Accra have issued warnings to all parties to remain peaceful, threatening to refuse or revoke visas from those involved in violence.
The survey was conducted by the Center for Democratic Development (CDD), an independent research institute. It found that 54 percent of Ghanaians out of almost 2,700 surveyed believed it was "very likely" or "likely" that candidates or parties would use violence in the upcoming vote, compared to 37 percent who thought violence was unlikely.
In an interview with Voice of America, Kojo Asante, senior research fellow at the CDD, said that fears of violence were concentrated in the north of the country. Northern Ghana voted largely for Mahama at the 2012 elections, with the opposition New Patriotic Party's vote concentrated in the Ashanti and Eastern regions in the south of the country.
Despite the prospect of violence, a large majority of respondents said they believed the election would be conducted in a free and fair manner. More than 80 percent of Ghanaians said they thought the elections would be "completely free and fair" or "free and fair with minor problems," compared to just 10 percent who thought the opposite.
The survey also found that unemployment is the major issue most voters want addressed by candidates, followed by education. Ghana's total unemployment rate sat at 2.4 percent in 2014, but a World Bank report issued in May found that 48 percent of the country's youth were unemployed.