Majority of Irish Want Abortion Decriminalised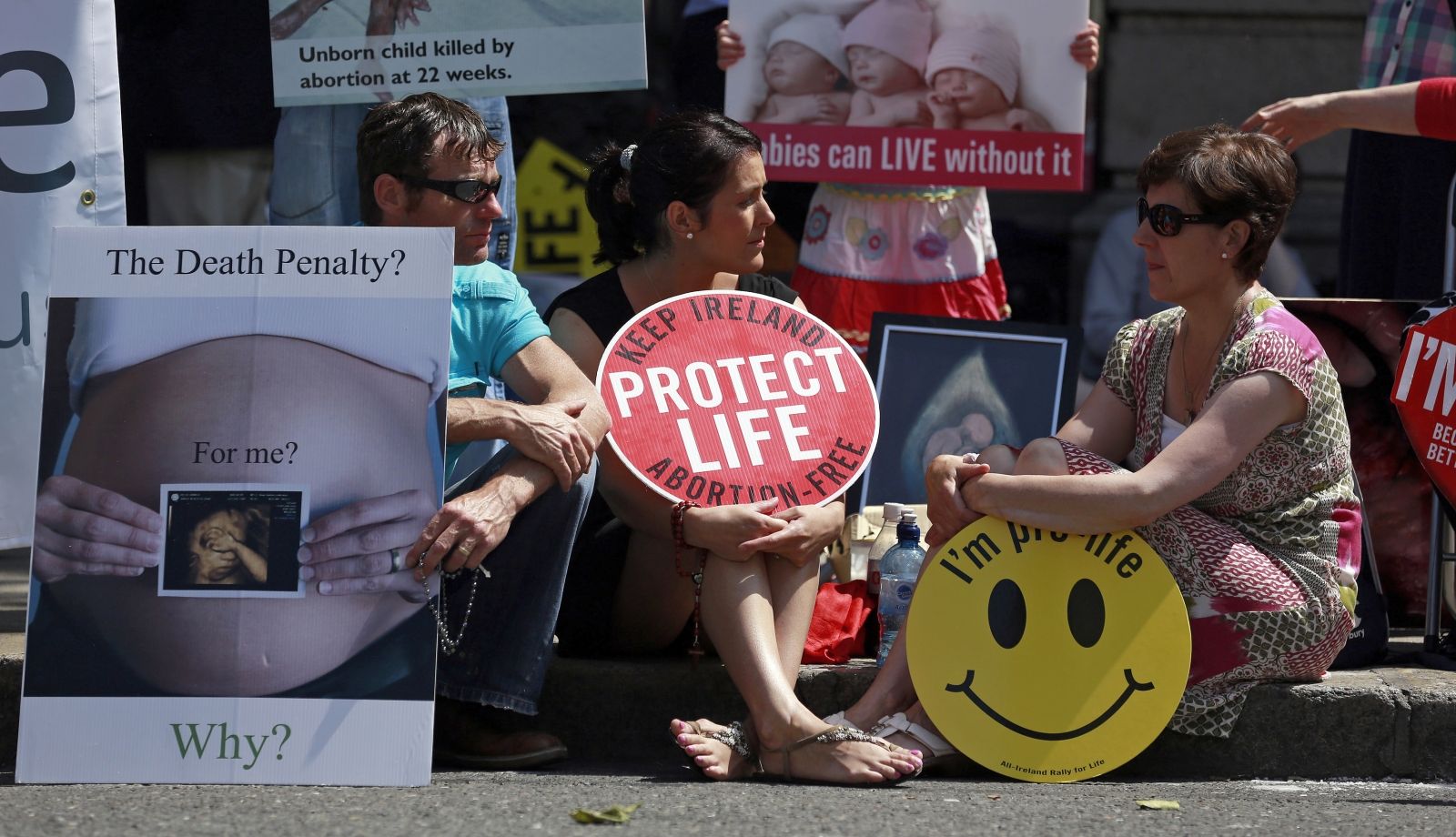 The majority of people in Ireland want abortion decriminalised, according to the findings of a new poll, which also revealed that the majority of those questioned were unaware that the procedure is a criminal offence.
The poll, carried out for Amnesty International by RED C Research and Marketing, shows that 81% of people in Ireland are in favour of significantly widening the grounds for access to legal abortions in Ireland, with 45% favouring unrestricted access to abortion. 64% of people questioned did not know it is a crime to get an abortion in Ireland when a woman's life is not at risk, and less than one in 10 knew the penalty for having an unlawful abortion in Ireland is up to 14 years imprisonment.
The findings of the poll, based on 1,000 telephone interviews carried out in May, found that just 7% agreed that women should be imprisoned for up to 14 years for having an unlawful abortion and only 13% of people agreed that doctors who carry out the procedure should be imprisoned for the same length of time.
Two years ago, Ireland's parliament passed legislation allowing for abortion in cases where the mother's life is at risk, a decision which ultimately rests with doctors and medical professionals. Abortion remains unavailable to Irish women who are raped or in cases when it is clear the foetus will not survive.
A majority of those polled also found that 71% agreed that classifying abortion as a crime contributes to the distress and stigma felt by women who have had abortions, and 65% of respondents agreed Ireland's abortion ban makes women have unsafe abortions.
Last month, UK Department of Health statistics revealed that at least 10 Irish women were travelling to the UK everyday to have the procedure.
"It is clear that Irish views on abortion have undergone a major transformation", said Colm O'Gorman, Executive Director of Amnesty International Ireland. "People in Ireland are now, on the whole, more understanding of the situations women find themselves in and firmly believe that women should not be criminalised for having an abortion."
"This poll demonstrates that on the issue of abortion Ireland's people are clearly way ahead of their government leaders," he continued. "The conversation we urgently need in Ireland on abortion is a challenging one, but it must happen."
The ban on abortion is enshrined in the Eighth Amendment to the Irish constitution which was introduced in 1983. It states that Ireland "acknowledges the right to life of the unborn and, with due regard to the equal right to life of the mother, guarantees in its laws to respect, and, as far as practicable, by its laws to defend and vindicate that right."
According to the Irish Examiner newspaper, Pro-Life Campaign group in Ireland has claimed that is it confident if a referendum were held, a clear majority would vote to oppose wider access to abortion.
The group's deputy chairperson Cora Sherlock also said it was irrelevant to seek public views on the 14-year prison sentence for illegal abortion. "Amnesty Ireland knows perfectly well that women are not prosecuted for having abortions. They very conveniently fail to point out that similar sanctions exist in other European countries but, just like in Ireland, women are never prosecuted."