Majority of Irish Voters Want Referendum on Liberalising Abortion Law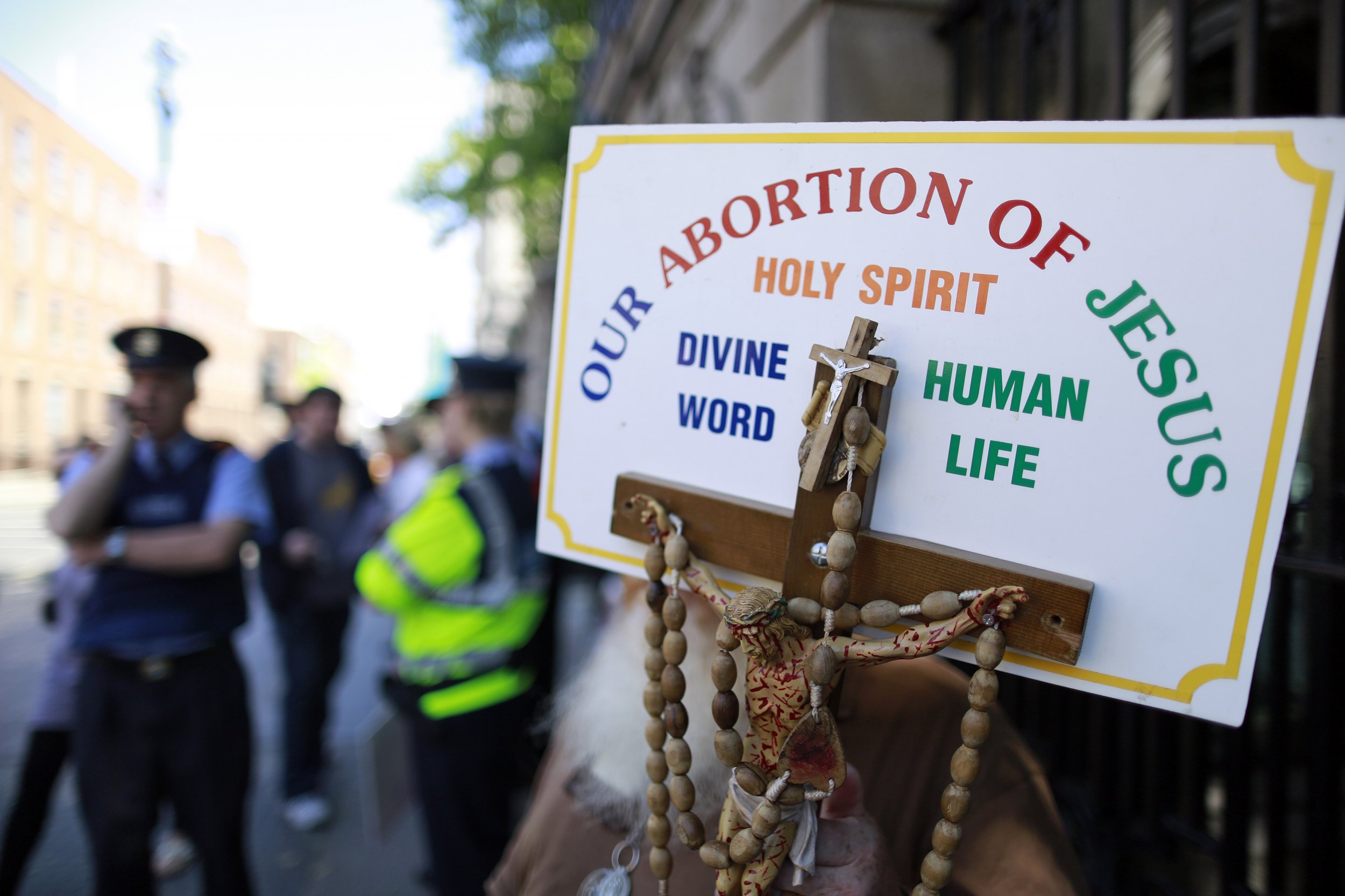 A majority of Irish men and women would like to have a referendum on extending the reasons for which a woman can seek an abortion, according to a poll published in the Irish Times today.
68% of Irish citizens would like to have a national vote on whether to permit abortion in cases of rape or where the foetus will not be born alive. 23% were against the idea, while 9% did not know.
The poll was conducted between 1,200 adults aged over 18 at 120 sampling points spread across all constituencies of the Republic of Ireland.
There was no significant difference in responses between men and women. 77% of the 18- to 24-year-olds said they wanted a referendum on the issue, while 40% of the over-65s voted against.
The poll also found that Dubliners were most in favour of an abortion referendum.
Abortion remains a contentious issue in Ireland, where the law only permits abortion where the mother's life is at risk.
The Protection of Life During Pregnancy Act which came into force in January 2014 is one attempt to set straight the constitutional unclarity of what constitutes a threat on a pregnant woman's life. The act declared abortion legal in instances where the mother's life is in danger, including from the threat of suicide.
The need for clarity was proposed after the death of 31-year-old dentist Savita Halappanavar whose request for an abortion was turned down before complications during her miscarriage in 2012 caused her death.
It later emerged she had been denied an abortion as it was not apparent that her life was at risk until it was too late to safely abort the foetus.
Currently pregnant women who want to opt for an abortion have to leave the country to undergo the procedure abroad, unless their pregnancy is a threat to their own life.
In 2013, 3,679 women who had an abortion outside the Republic of Ireland listed an Irish address as their home. Although this is the lowest rate of abortion since 1969, however charity organisations believe the number of Irish women undergoing abortion is much higher.
"We know many often give addresses of friends or sisters in the UK and not Ireland," Mara Clarke of the Abortion Support Network says.
She also adds there are "hundreds if not thousands" Irish women who buy medical abortion pills online, while many resort to "hugely dangerous" methods of forcing a miscarriage like "drinking bleach" or "crashing the car".
The Protection of Life During Pregnancy Act was intended to tighten a constitutional loophole in Irish law after two referendums were held in 1992 and 2002 in a bid to revise interpretations of the Irish constitution which would allow a woman the right to have an abortion if she is suicidal. Both times the motion to tighten the rules for abortion were overruled.
The ruling coalition parties Fine Gael and the Labour Party have ruled out a referendum on abortion soon after the difficulty experienced in putting forward the Protection of Life During Pregnancy Act.