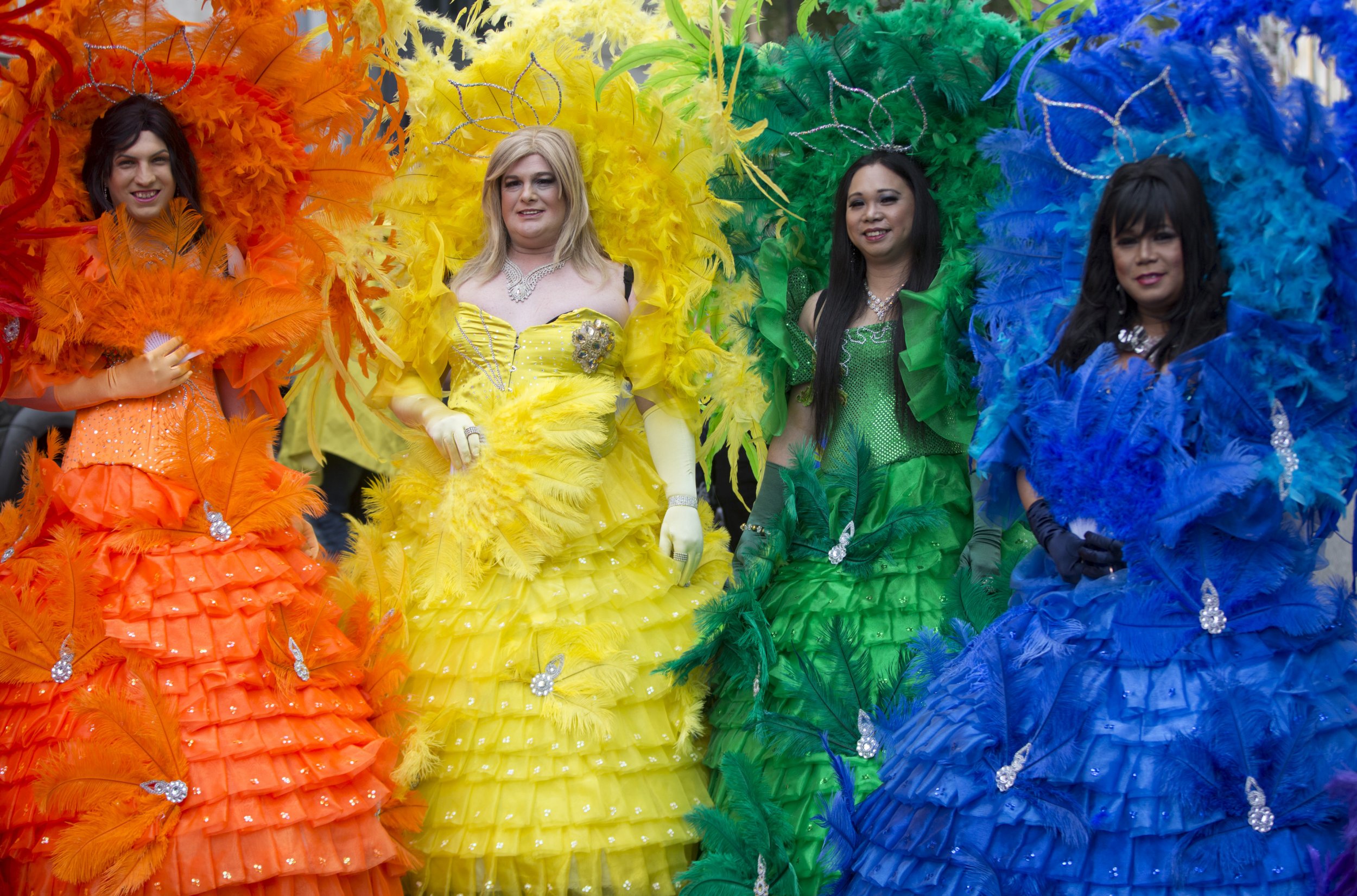 Three-quarters of lesbian, gay, bisexual and transgender (LGBT+) people feel they need to lie about their gender or sexual identity, according to a survey commissioned by charity Pride in London, BBC reported.
The survey polled over 1,000 people who identify as LGBT+, asking them questions about their private lives and how they are perceived in public. Pride in London organizes the annual LGBT+ pride parade in the British capital; this year's event takes place Saturday and is expected to carry extra resonance, coming two weeks after a deadly attack on the LGBT+ community in Florida.
A majority of those surveyed (74 percent) said they felt the need to hide their sexual orientation or gender identity in some way publicly. Pride in London described this finding as "striking," especially considering that 77 percent of respondents were out as LGBT+ to friends, while 50 percent were out to their colleagues.
Pride in London highlighted the results as a reason why the pride parade was "as important as ever" in affirming visibility and combating anti-LGBT+ stigma.
The survey found that a prime reason for this was that LGBT+ people still "felt threatened by other people's attitudes and behaviors towards them" and this still affected their actions in public.
Ten percent of LGBT+ respondents said they had been bullied at work for something relating to their gender, whereas only 2 percent of the British population gave the same answer.
The trend was similar when respondents were asked if they ever felt uncomfortable being their true self in public, with 77 percent saying they did, compared with 23 percent of the general public.
And 59 percent of LGBT+ respondents said they had at some point felt threatened by other people's attitudes towards them, which is only the case for compared with 16 percent of the wider population.