Majority of Millionaires Plan to Vote for Joe Biden But Think Donald Trump Will Still Win
A slight majority of United States millionaires plan to vote for Joe Biden in November's election, according to the results of a survey, but most respondents said they still expect President Donald Trump will win.
The survey, conducted by international banking company UBS in April, compiled responses from more than 1,400 investors and business owners based in the U.S. Each respondent possessed at least $1 million in either investable assets or annual revenue when the survey was administered, according to the corporation's report. Further criteria for businesses owners included employment of at least one individual in addition to themselves. Their responses were collected between April 1 and 20.
Results indicated that more than half of those surveyed—53 percent—intended to support Biden, the presumptive Democratic nominee, in the general election. But when asked which candidate they believe will take office in January, a nearly identical percentage, 52 percent, said Trump.
Individuals who participated in the survey also shared their perspectives on critical issues in the presidential race. The report's findings suggested that most U.S. investors and business owners will prioritize economic policies when considering which candidate to vote for. Policies related to emergency management and health care followed closely in terms of chief concerns.
Respondents' views on whether Biden or Trump would more adequately handle economic, emergency and health care matters showed significant differences. The UBS report said that 54 percent see Trump as the more suitable candidate to handle the economy, vs. 46 percent for Biden, while 56 percent believe Biden would be better at emergency management, vs. 44 percent for Trump. Fifty-nine percent of respondents said the former vice president is the stronger candidate to address health care issues, vs. 41 percent for Trump.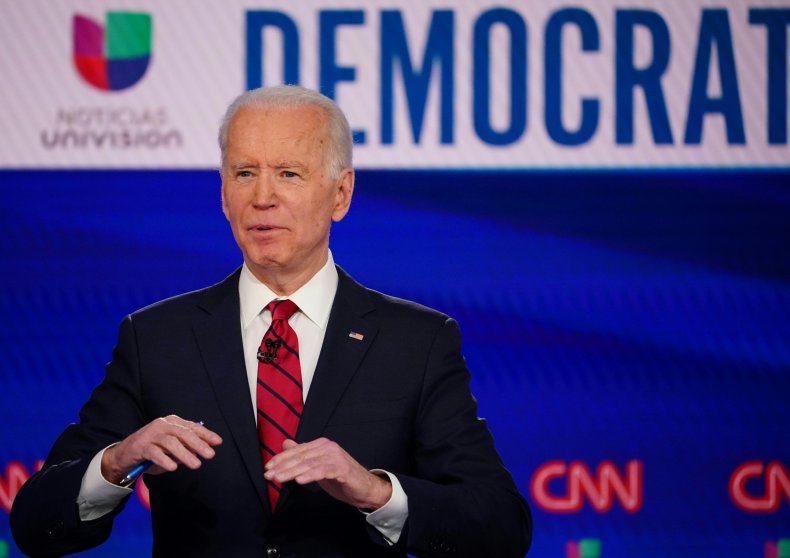 Trump became the presumptive Republican nominee in March, after garnering the necessary delegate count in contests in Florida and Iowa. Biden became the presumptive Democratic nominee several weeks later, following Vermont Senator Bernie Sanders' decision to suspend his campaign on April 8.
Other polls conducted recently have yielded disparate predictions regarding how Biden and Trump will fare in November's election. Survey results published May 6 by Monmouth University showed Biden with a considerable lead over Trump, 50 to 41 percent, and even when a potential Libertarian candidate, Michigan Representative Justin Amash, was considered (47 to 40 percent).
Election survey results recently published by YouGov and CNBC similarly pointed to majority support for Biden compared with Trump, but by smaller margins than Monmouth University's results.
Meanwhile, a poll conducted by market research company Morning Consult suggested that Tara Reade's sexual assault allegation against Biden would negatively affect his campaign. Weeks after the accusations by Reade, who was on Biden's staff in the '90s when he was a senator, were initially publicized, he formally denied them in a May 1 statement.