Majority of Overnight Campers Who Contracted COVID Between 6-10 Years Old
Attendees at an overnight camp in Georgia contracted COVID-19 in June, according to an analysis by the Centers for Disease Control and Prevention (CDC). The average age of the campers was 12 years old.
Overnight camps in Georgia were allowed to reopen in May as long as all those in attendance, including camp counselors, were able to provide documentation of a negative coronavirus test before attending. Although staff members were required to wear face masks, campers were not.
"Camp attendees were cohorted by cabin and engaged in a variety of indoor and outdoor activities," the CDC analysis said, "including daily vigorous cheering and singing."
After reporting chills, a teenaged staff member was sent home. The following day, that staff member tested positive for COVID-19. After the camp was closed, the Georgia Department of Public Health began an investigation.
Out of the 597 individuals that attended the camp, test results from 344 were analyzed. 260 tests came back positive. According to the analysis, 51 percent of those who tested positive were between 6 and 10 years old. Individuals between 11 and 17 years old represented 44 percent of the positive tests while 33 percent of those between 18 and 21 years old tested positive for the virus.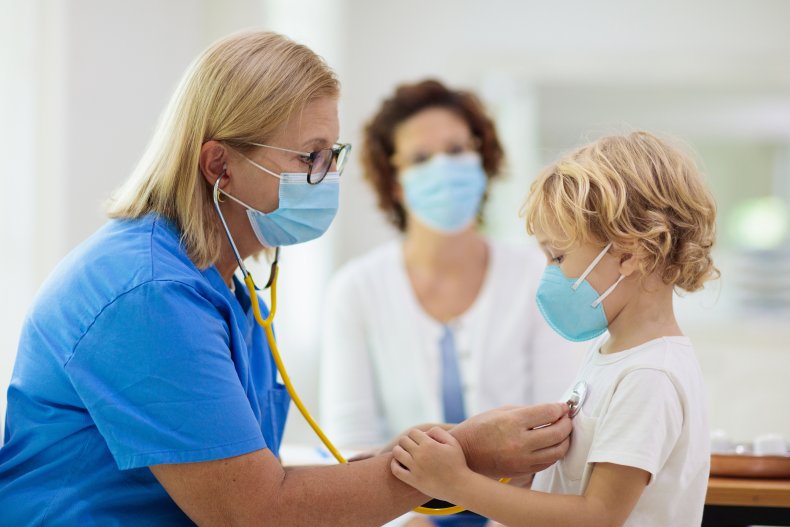 Information from the Georgia case may provide insight into how readily children transmit the coronavirus. As part of his push to reinstitute in-person classes at schools across the U.S., President Donald Trump has said that children do not hold a high risk factor for catching the virus.
Trump told reporters during a Thursday news briefing that "young people are almost immune to this disease. The younger the better. They're stronger, they have a stronger immune system."
Updated guidelines on reopening educational institutions from the CDC say that the coronavirus "poses low risks to school-aged children, at least in areas with low community transmission." The CDC also says information that children are "unlikely to be major drivers" of coronavirus transmission.
In a statement sent to Newsweek on Friday, the CDC said settings like overnight camps "pose a unique challenge when it comes to preventing the spread of infectious diseases considering the amount of time campers and staff members spend in close proximity. Correct and consistent use of cloth masks, rigorous cleaning and sanitizing, social distancing, and frequent hand washing strategies, which are recommended in CDC's recently released guidance to reopen America's schools, are critical to prevent transmission of the virus in settings involving children and are our greatest tools to prevent COVID-19."
According to the American Academy of Pediatrics, "over 288,000 have tested positive for COVID-19 since the onset of the pandemic."
Some educators have stated opposition to reopening schools while the threat of COVID-19 still exists. "To safely re-open our schools, health experts should be relied on to figure out the 'when' and educators and parents must have a voice in critical conversations and decisions on reopening schools," read a July statement co-signed by the National Education Association.
During a Friday congressional hearing, Director of the National Institute for Allergy and Infectious Diseases Dr. Anthony Fauci said teachers would be part of discovering how the virus transmitted in a school setting.
"As you try to get back to school, we're going to be learning about that," Fauci said. "In many respects, unfortunately, though this may sound a little scary and harsh—I don't mean it to be that way—is that you're going to actually be part of the experiment of the learning curve of what we need to know."
Updated 10:58 p.m. EST 07/31/2020: This story has been updated with a statement from the CDC.