Majority of People Do Not Want Trump to Run for Re-Election in 2020, Poll Shows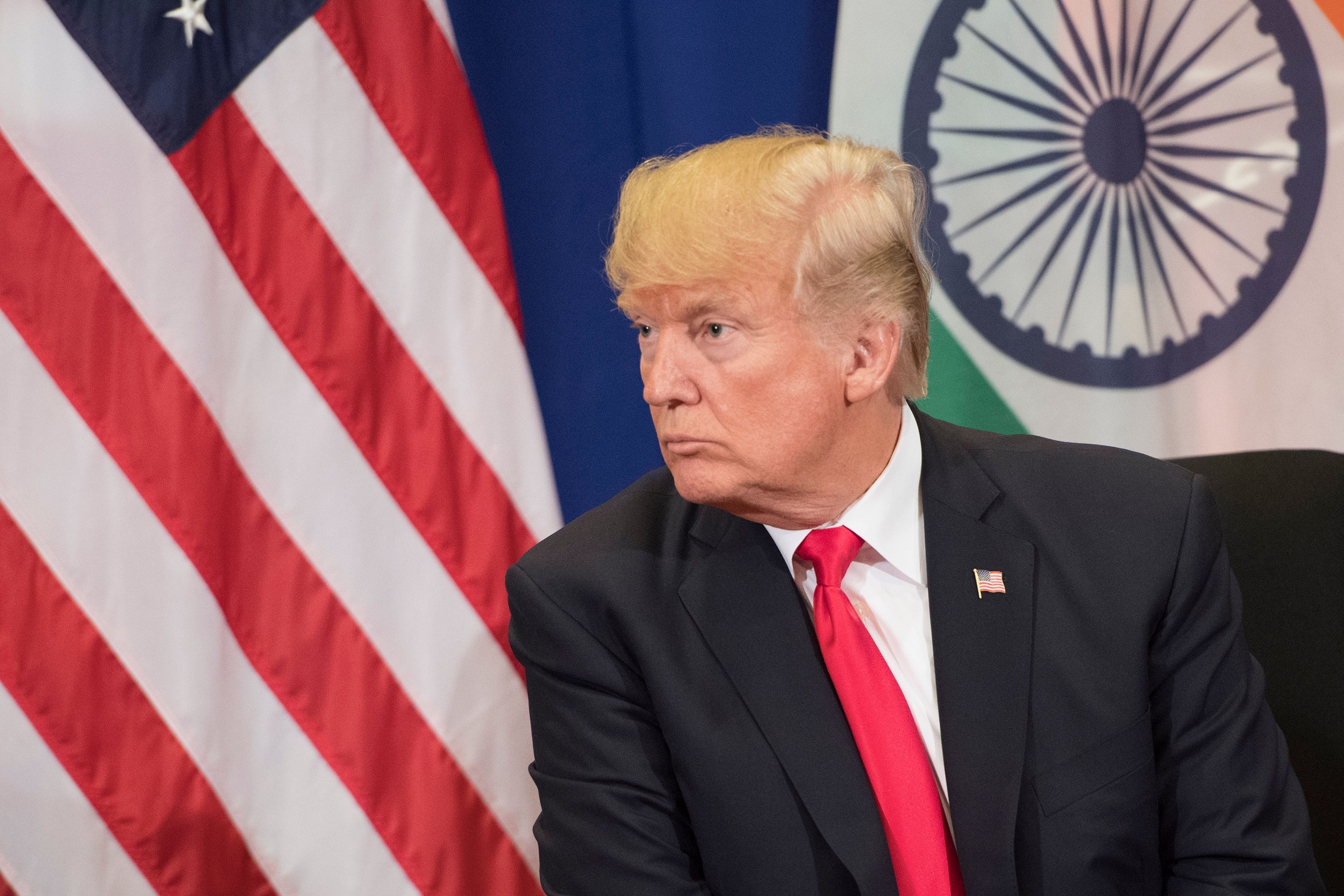 Most voters are not thrilled by the prospect of eight years of President Donald Trump, with a new poll showing the majority of Americans would like to see a different candidate in 2020.
A November survey conducted for the University of Delaware's Center for Political Communication by RABA Research found that 54 percent of respondents do not feel Trump should run again in 2020, with almost a quarter of Republicans (23 percent) believing their party should pick another presidential hopeful.
Unsurprisingly, a vast majority of Democrats do not want to see a Trump 2020 bid, with just 16 percent backing a run for a second term for the incumbent president.
"Not many polls have historically asked about re-election so early in a President's term, as favorability tends to drop over time," said University of Delaware's Lindsay Hoffman, director of the National Agenda Series in a statement on Tuesday.
"For example, a Gallup poll in early 2010 showed 84 percent of Democrats thought Obama deserved re-election, compared with 10 percent of Republicans. That we are seeing similar numbers so early in Trump's term is surprising," she added.
Trump has faced a number of challenges in the year since his election victory, ranging from the ongoing probe into Russia's alleged attempt to influence the outcome of the 2016 presidential election, to staffing changes, rumors of infighting, open disagreements with his GOP colleagues and failure to secure adequate backing on his healthcare bill.
The survey of 659 people, conducted on November 11, also showed people are unsure on tax reforms being pushed by the president—with just 33 percent backing a reduction in corporate tax, 44 percent opposing such a move and the remainder of people unsure on the issue.
In recent days, Trump also appears to have complicated the tax issue further by calling for additional amendments to the plans—including a push for the tax benefits he believes would come from repealing Obamacare.
On November 13, shortly after the poll was taken, the president tweeted: "I am proud of the Rep. House & Senate for working so hard on cutting taxes [& reform] We're getting close! Now, how about ending the unfair & highly unpopular indiv Mandate in Ocare & reducing taxes even further? Cut top rate to 35% w/all of the rest going to middle income cuts?"