Majority of Poles Fear Poland Headed in "Wrong Direction"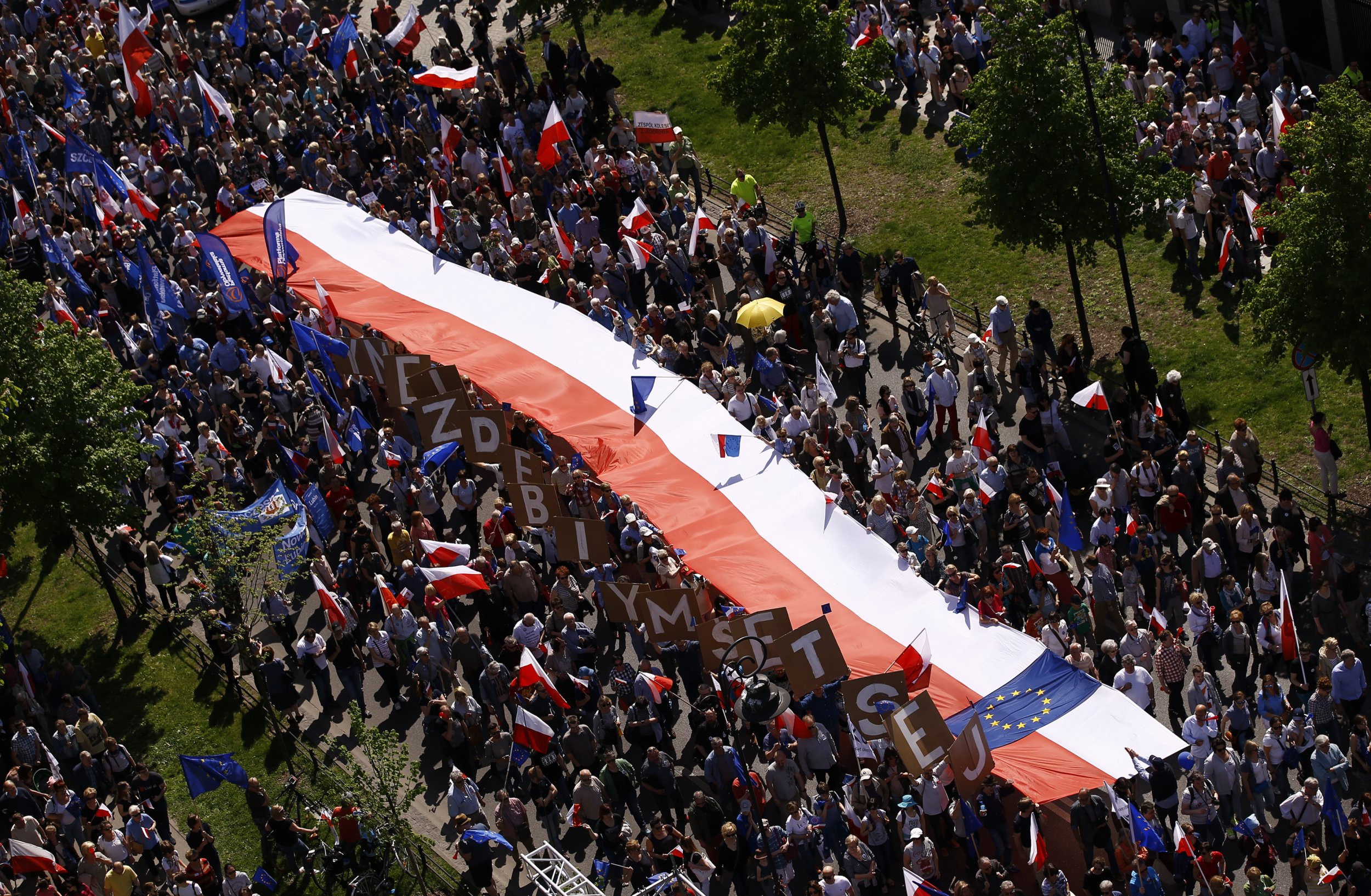 The majority of Poles believe their country is heading "in the wrong direction" with many fearing an economic crisis, according to a survey conducted by pollster TNS Polska.
Over 1,000 Polish citizens were asked how they felt about the political situation in Poland and what improvements or deteriorations they envisioned in the near future.
The poll, conducted earlier this month, found that as many as 54 percent of Poles felt pessimistic about the direction their country is heading in, which marks an increase of three percent since TNS Polska conducted a similar poll in February. Less than a third of respondents (29 percent) felt Poland was improving politically, while 17 percent had no opinion either way.
Polish politics have been rocked by a budding rift between its new conservative government, which swept to a surprise victory last autumn, and the EU. The ruling Law and Justice party faces opposition accusations of attempting to fill bodies including courts, national media and security services with party-friendly figures, following a list of new appointments and changes to the way the constitutional court operates. The EU executive commission is leading a probe into whether these changes are threatening the rule of law. However, the party still appears to be popular with voters, polling higher than it did during the election, according to recent TNS figures.
The government has also been at odds with the EU on the issue of the migrant crisis, with Poland and its neighbouring members, Hungary, Slovakia and Czech Republic, repeatedly arguing against EU moves to settle more refugees in the region. Both Poland's current and previous government warned that the country may not be able to afford large refugee resettlement plans. The Polish economy also contracted for the first time since 2012 in the first quarter of this year and according to TNS money problems are on Poles' minds.
Almost half of all respondents (48 percent) indicated that they believe the Polish economy is in crisis, though the majority believe this is not a deep financial crisis. Around 44 percent of Poles feel the next three years will see no improvement to the average citizen's wealth, 26 percent feel conditions will improve and almost the same number, 25 percent, fear they will deteriorate.