Majority of Poles Oppose Taking in Any Refugees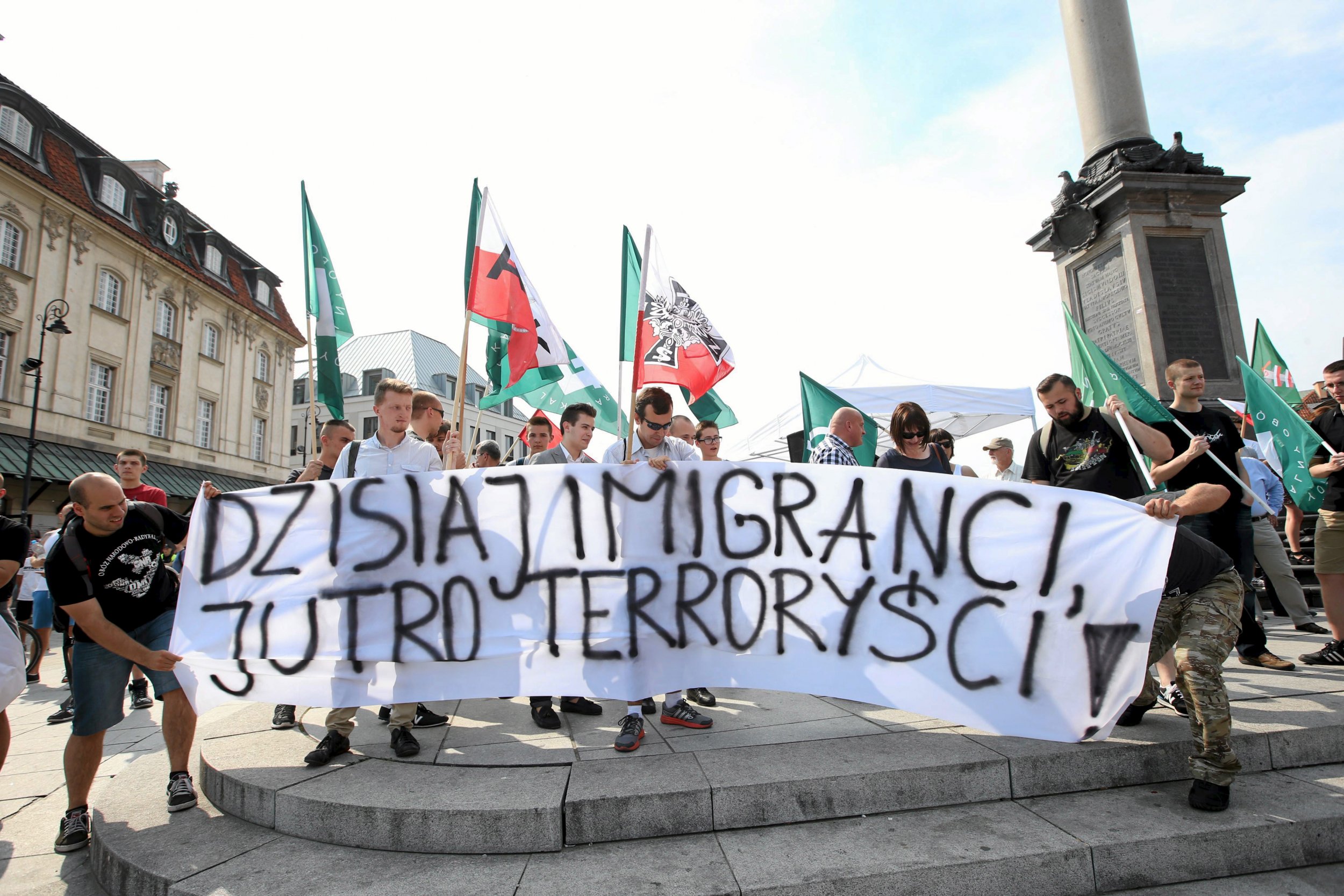 The majority of Poles do not want their country to take in any refugees, backing the Polish government's opposition to EU demands for Warsaw to resettle a larger share of the influx of migrants fleeing conflicts in the Middle East and Africa.
A poll by survey company CBOS found that 55 percent of Polish citizens are against Poland accepting refugees, Polish broadcaster Radio Polska reports. However, 39 percent believe Poland should resettle refugees on a temporary basis.
Amnesty International's annual index on which countries are most welcoming to refugees, published earlier this month, saw Poland fare poorly, receiving a score of 36 out of 100, with 100 signifying most welcoming. In that report, only 56 percent of Poles said they would welcome people fleeing war and persecution—a figure lower than any other country surveyed by Amnesty with the exception of Russia.
Polish politicians have repeatedly rebuffed EU pushes to resettle refugees, with Polish Prime Minister Beata Szydlo going back on an agreement to resettle 7,000 refugees after the deadly attacks in Brussels in March. The Polish government claimed they feared taking more refugees would increase the risk of similar attacks happening in Poland, though there has been no link yet established between the perpetrators of the Brussels attacks or the November attacks in Paris and asylum seekers.
Lech Kaczynski, leader of Szydlo's ruling Law and Justice party reiterated the government's opposition to accepting refugees earlier this month, saying "after recent events connected with acts of terror [Poland] will not accept refugees because there is no mechanism that would ensure security."