Significant majorities of Texas and Georgia residents have expressed concern that their governors have moved "too quickly" to lift restrictions to curb the spread of the coronavirus, new polling shows.
In Georgia, which lifted lockdown measures for most residents at the end of April, 65 percent of respondents to a survey conducted by The Washington Post and Ipsos from April 27 to May 4 said that their state was lifting restrictions too quickly. In Texas, 59 percent also said their state was moving more rapidly than they'd prefer. The Southwestern state began easing restrictions on April 17.
Just 39 percent of Georgia residents said they "approve" of how Governor Brian Kemp, a Republican, has responded to the crisis. But in Texas, 57 percent said they approved of the response by GOP Governor Greg Abbott, nearly equal to the number who said restrictions were being eased too quickly.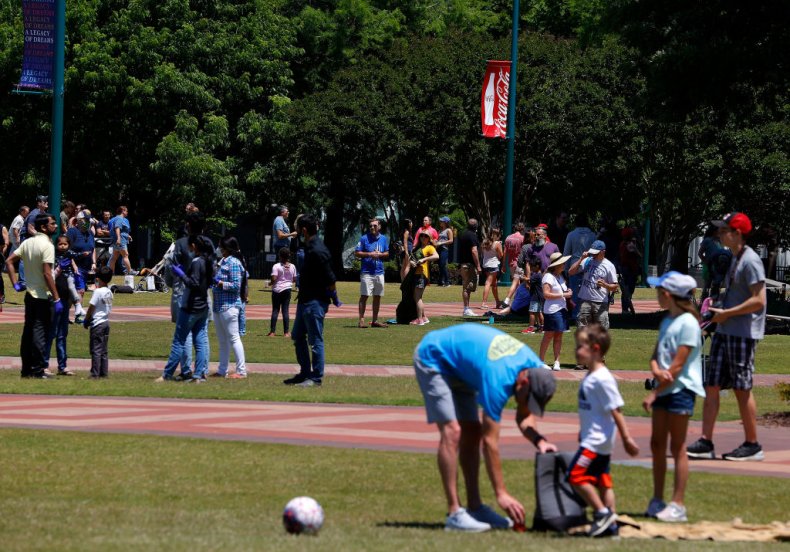 Nationwide, the Washington Post/Ipsos polling data found that 56 percent of Americans believed their states' governors were handling restrictions "about right," while just 28 percent said they were being lifted "too quickly." About three-quarters (74 percent) of respondents said the U.S. should continue working to curb the virus's spread, even if that means keeping many businesses closed.
Health experts have repeatedly warned that easing lockdown measures too early could lead to further outbreaks and even large second waves of infections.
Dr. Anthony Fauci, a key member of President Donald Trump's coronavirus task force and director of the National Institute of Allergy and Infectious Diseases, told The New York Times in a Monday evening email that he planned to testify before the Senate on Tuesday. He cautioned that opening quickly could bring more "needless suffering and death" to Americans. He also said that easing restrictions rapidly "would actually set us back on our quest to return to normal."
Directly after Georgia's lockdown measures were eased at the end of April, the state saw a spike of more than 1,200 new confirmed cases of the virus on May 1. Since then, the state has seen an overall decline in new cases but with several spikes over the past few weeks. On Sunday, Georgia reported 886 new cases and then 526 on Monday.
Since Abbott's decision to ease restrictions in mid-April, Texas has seen an overall daily increase in new confirmed cases. On April 17, the state reported 916 new cases. On May 2, the number of daily new cases rose to nearly 1,300. The state reported about 1,000 new cases on Sunday and Monday of this week.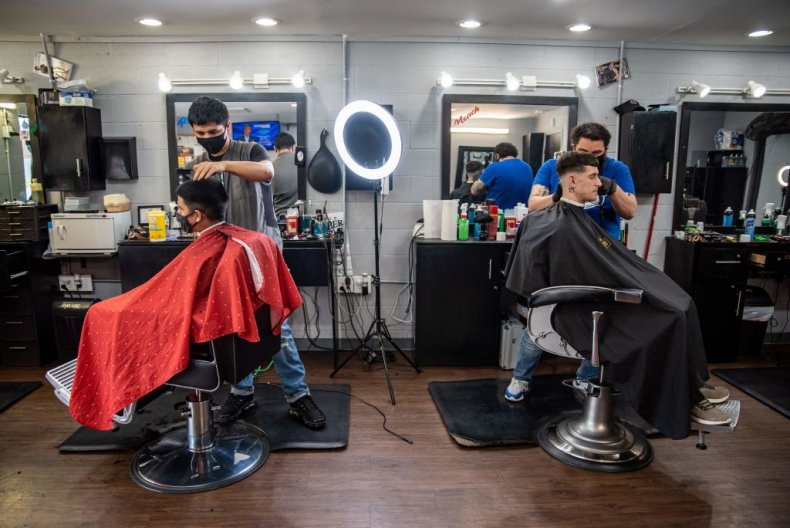 Across the country, the U.S. has had an overall decline in new confirmed cases in the past week, although several regions are seeing outbreak surges. On May 7, the country reported more than 27,000 new cases, but the number has declined daily since then, with just under 18,000 new cases reported on Monday.
The U.S. continues to have the highest number of confirmed cases of any country. As of Tuesday morning, there were nearly 1.35 million. More than 80,600 people have died, and more than 230,000 have recovered.