Majority of Russians Oppose Immigration, Fearing Crime and Unemployment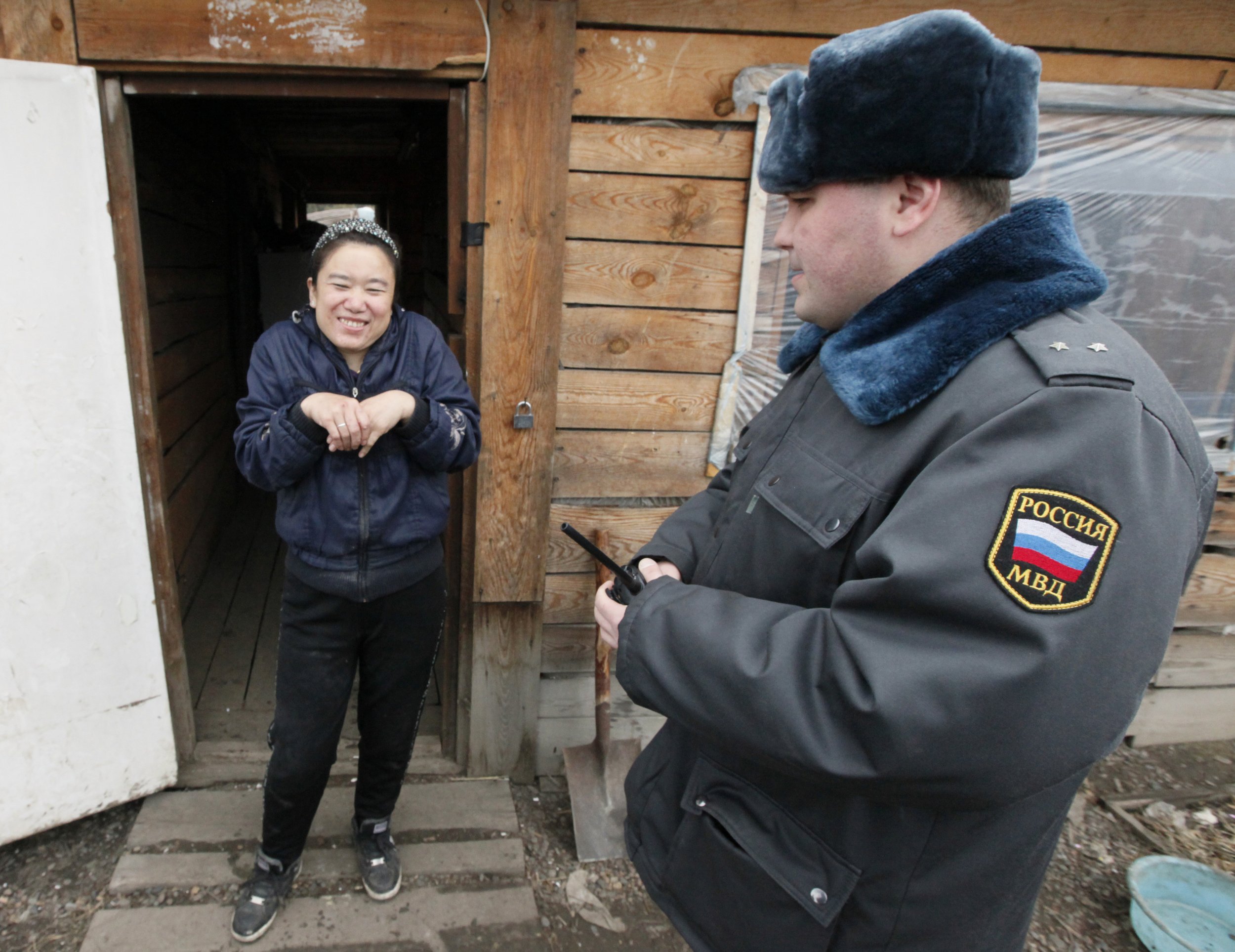 The majority of Russians believe migration to their homeland should be curbed, while over a third believe that migrants should be segregated based on their nationality, according to a poll by independent Russian pollster Levada Center.
According to the survey, 66 percent of Russians support reducing immigration into Russia, which, although high, is a drop since March when a record 80 percent of Russians supported the idea.
The citizens Russians appear most keen to turn away at the border are those from the South Caucasus nations—34 percent of respondents wanted to restrict their arrival—and immigrants from Central Asia, cited by 29 percent of those surveyed. Both regions comprise several former Soviet republics, many of whom retain visa-free travel to Russia.
Russia's last census in 2010 may have shown that only 29,000 Chinese residents lived in Russia, but 24 percent of Russians supported attempts to cut down new arrivals from China.
Other groups that Russians wanted to see limit their settlement in Russia were Roma (21 percent), Vietnamese (19 percent) and Ukrainians (13 percent). Some 18 percent of respondents went as far as calling for limits on the number of residents from any group of foreign nationals, though 20 percent opposed placing restrictions on any nationality wholesale.
Only 12 percent of Russians said they felt that immigrants enrich Russian society, with 39 percent maintaining that groups of foreigners ruin Russian culture and 51 percent of Russians saying they did not help the country's economy. The majority of Russians felt that immigrants are responsible for an increase in crime (64 percent) and taking jobs from Russians (62 percent).