Majority of Russians Support Ukraine's Independence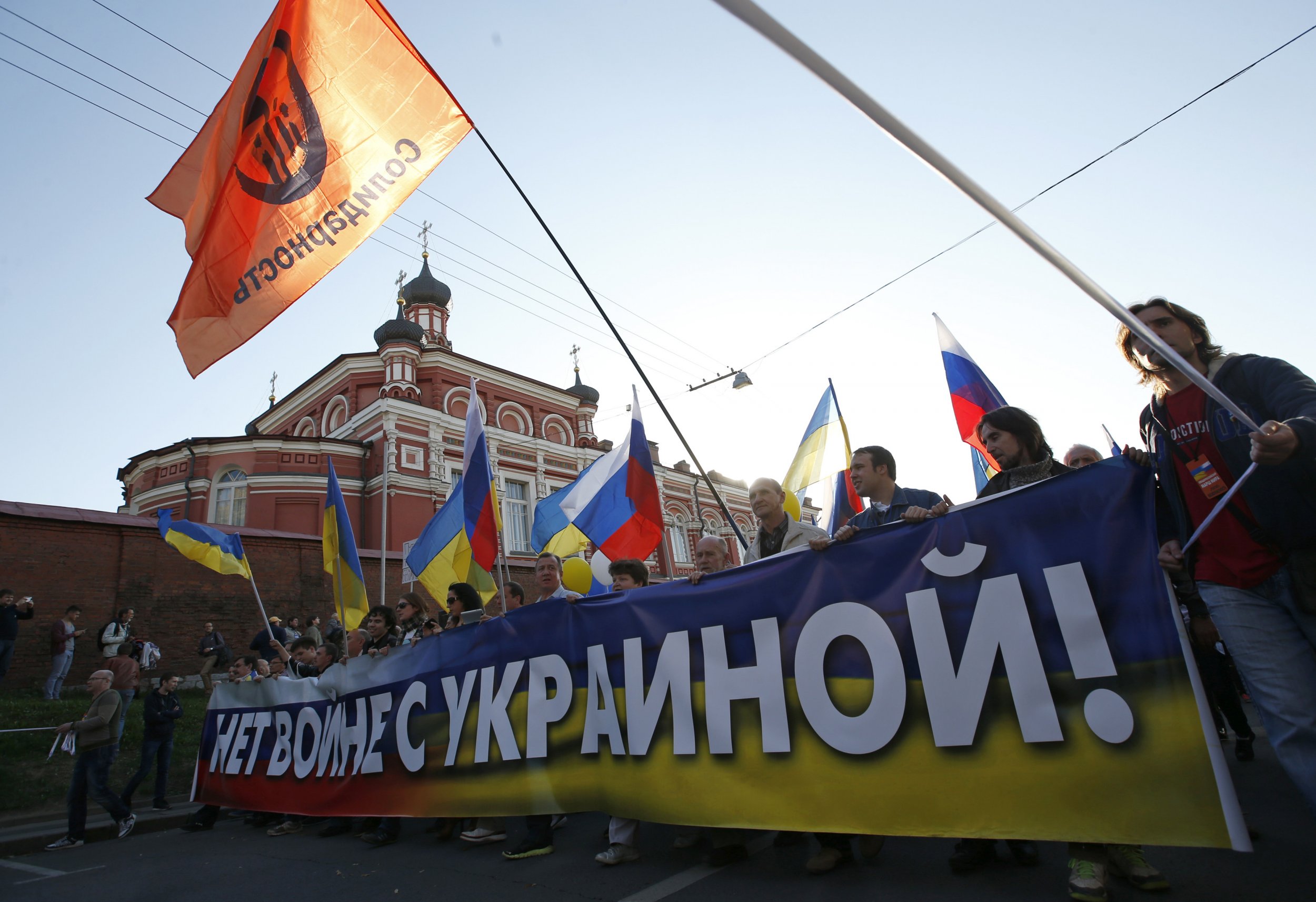 The majority of Russians support the idea of Ukraine's continued existence as an independent state, believing Russia is better off not having Kiev in its political and economic manacles.
Although Ukraine has been an independent state since the collapse of the Soviet Union, pro-European political forces in the country have faced stiff opposition from the Russian state, which relies on Ukraine in order to export gas westward, and also maintains significant trade and a military base there.
Since 2014 Russian-backed forces have been fighting Ukraine's military in eastern Ukraine, in apparent opposition to the ousting of Ukraine's pro-Russian government and arrival of a pro-EU government.
Russians, however, believe that their country is better off not exerting control over Ukraine, as a new poll by independent Russian survey company Levada Center showed that 63 percent of Russians prefer to see Ukraine as independent in "mutually beneficial" relations with Russia. This is a four percent increase since last year.
Only 27 percent believe that Russia has more to gain from having Ukraine under its political and economic control.
However, the terms of these "mutually beneficial" relations appear unclear as the majority of Russians (64 percent) believe that the annexation of Crimea from Ukraine has had a largely positive outcome.
Yet when it comes to the conflict in eastern Ukraine, the poll found Russian people's interest in its developments at a record low since hostilities there began in early 2014. Only 29 percent of Russians follow news from eastern Ukraine "very intently" or "quite intently," which is the lowest such figure since December 2013 (25 percent), prior to the start of large-scale fighting. Inversely, 72 percent of Russians either do not follow news from eastern Ukraine at all or do so "very little or without any specific interest," which is the highest such figure in three years.