Majority of Russians Do Not Want a Woman to Be President — But Are OK With a Female Health Minister
More than two-thirds of Russians polled would actively oppose having a female president. However, they would be ok with a female health minister, according to a recent poll.
Not only did the majority dislike the idea of a woman as president—but that number has gone up over the last four years. Around 68 percent of people surveyed in 2020 said they "would rather not like" a woman as president, compared to 61 percent of people surveyed in 2016.
The poll, conducted by the All-Russian Public Opinion Research Center (VTsIOM), shows young metropolitans are the most likely to split from their countrymen and women on this issue.
Russians aged 18 to 24 and people (of all ages) living in Moscow or St. Petersburg were the groups most likely to approve of a woman as president or prime minister. In contrast, the wealthiest respondents were the least likely to.
The reasons put forward for this anti-woman bias included a deficit in the number of women in positions of political power, as well as the popularity of traditional conservative values that favor politicians who display stereotypically masculine characteristics.
This the conclusion of a survey conducted on March 1 involving 1,600 respondents. The pollsters claim the maximum error size is 2.5 percent with 95 percent certainty.
Various positions of power were included in the poll, including prime minister chairman of the government, which is currently held by Mikhail Mishustin.
The number of people who actively disliked the concept of a woman leading the government jumped from 36 percent in 2016 to 56 percent in 2020. However, it was the positions of Defense Minister, Interior Minister, and Attorney General that women faced the greatest pushback, with 83 percent of respondents saying they disapproved of having a woman in these roles in 2016 and 2020.
In contrast, female politicians appear to fare better as the head of a political party or a faction or committee of the State Duma. A little more than a third of respondents (35 percent) said they did not like the idea of a woman in either of these positions, opposed to 66 percent and 59 percent respectively saying they did.
Based on the poll, Russians appear to prefer women heading stereotypically feminine, domestic-facing departments—with 69 percent saying they "would rather like" a female Health, Social Security or Education Minister.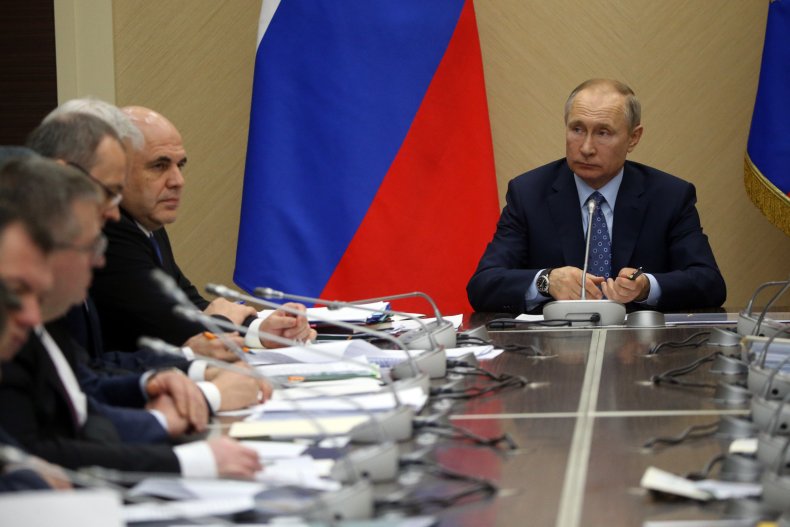 Responses were collected shortly before Elizabeth Warren dropped out of the Democratic presidential nomination race, leaving Tulsi Gabbard the sole female candidate remaining despite her low poll numbers.
This, combined with Hillary Clinton's unexpected defeat in 2016, has raised the question of Americans' readiness for a female president. More than three-thirds of respondents in a poll conducted by Ipsos/Daily Beast in 2019 believed gender and sexism played a role in Clinton's loss to Donald Trump.
The majority of Democrats and Independents rank electability (82 percent) as the most important factor in nominating a presidential candidate, according to another poll conducted by Ipsos/Daily Beast. Three in four (74 percent) said they themselves are comfortable with a woman as president, only a third believed other Americans felt the same.
Globally, half of men and women think that men make better political leaders, while close to 90 percent display biases against women, Newsweek reported earlier this week.
Majority of Russians Do Not Want a Woman to Be President — But Are OK With a Female Health Minister | World