Majority of Syrian Refugees in Germany Blame Assad for Fighting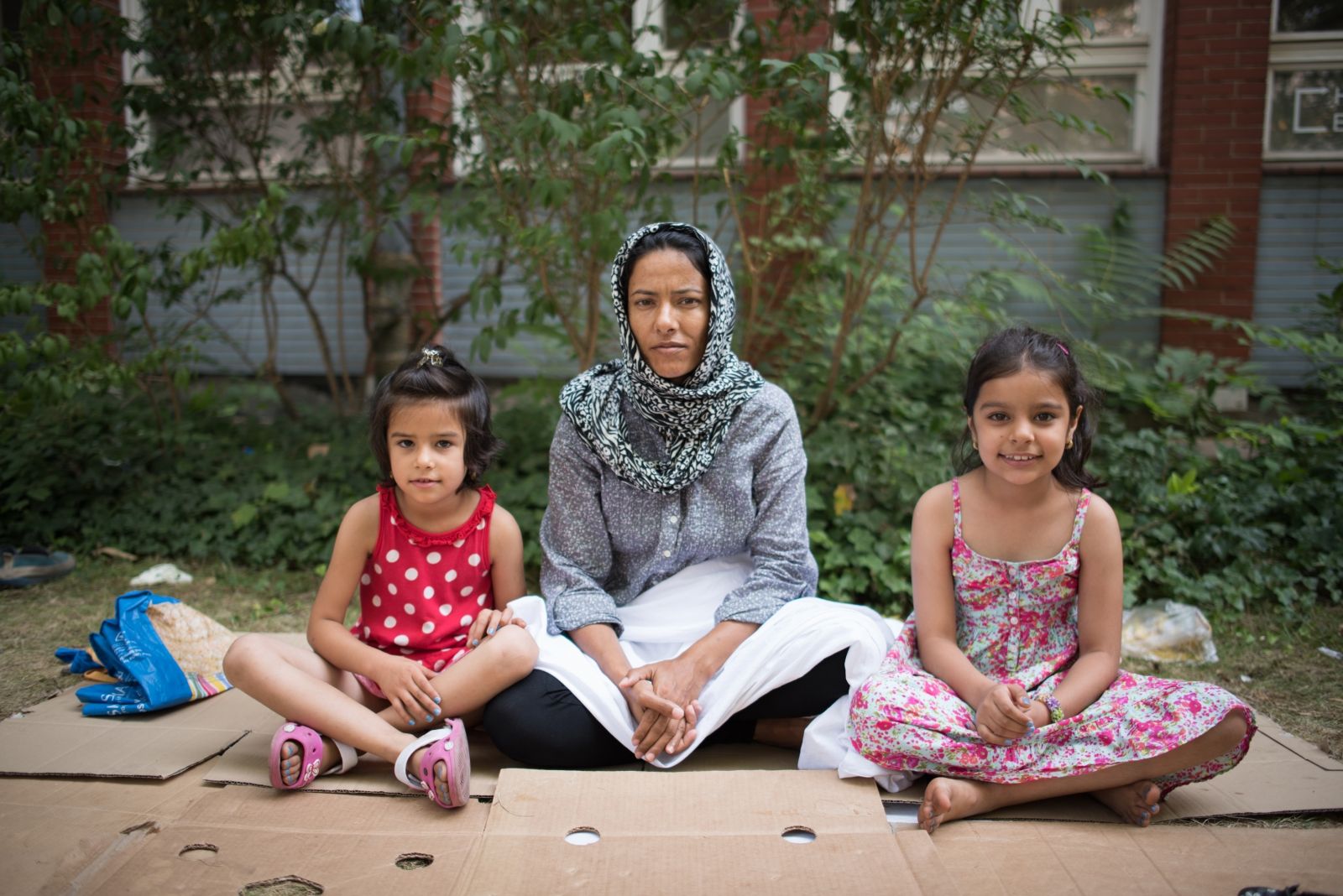 A new survey of Syrian refugees in Germany has revealed that the majority blame Syrian President Bashar al-Assad for the fighting in the country, which most say prevents them from returning home. Only eight percent of the surveyed refugees said they have no intention of returning to Syria, but just over half said that the removal of Assad was a pre-condition for their return.
The study, carried out by the German-Syrian charity Adopt a Revolution, is the first major survey amongst Syrian refugees in Germany, according to the group. The charity asked nearly 900 Syrian refugees why they had fled Syria, and under what conditions they would consider returning to the war-torn country, now in its fifth year of civil war.
Fifty-two percent said they could only return to Syria with the departure of Assad, while 42 percent said they would return to Syria only after the departure of Islamic State militants, also known as ISIS. Free elections would be a condition for 42 percent of those surveyed, while the majority — 67.8 percent — simply said that the "the war has to stop" before they would consider returning. Eight percent said they did not want to go back to Syria.
The majority of those questioned — 68.6 percent — answered that they had fled Syria over physical threats to their lives, such as violent conflict, fear of being arrested or taken hostage as well as barrel bombs. Just 13.3 percent said they had made the journey to Europe for economic reasons.
When asked "Who is most responsible for the armed fighting in Syria?," 69.5 percent named Assad's regime, while 31.6 percent answered that ISIS is responsible.
"The Federal Government and the EU must recognize that the biggest cause of flight in Syria is Assad and his barrel bombs," Green Party chairman, Cem Ozdemir, told the German newspaper Bild in response to the survey. "There can only be peace in Syria without Assad."
Photos: For Refugees in Greece, Safe Landing in Europe Provides Short-Lived Relief
On Monday, Bild cited a confidential internal forecast suggesting the total number of asylum seekers arriving in Germany this year would be 1.5 million, although in a statement sent to Newsweek, Germany's Federal Office for Migration and Refugees (BAMF) said it could not confirm the figures. Germany, which is Europe's largest economy, announced in August that it expects a record 800,000 applications for asylum this year, four times as many as in 2014.
German Chancellor Angela Merkel waived European Union rules for Syrian refugees in late August, allowing them to claim asylum in Germany regardless of which EU state they first arrived in.
A majority of the refugees questioned fled Syria in 2015 (65 percent), and a large majority were male (88 percent). The largest age group was aged 16-25 years (45 percent). The randomly chosen respondents came from all Syrian provinces, and the interviews were held in 12 centers housing arriving refugees in Berlin, Hanover, Bremen, Leipzig and Eisenhttenstadt. Self-declared Syrians were asked to participate in the survey, according to the charity, with no documentation required to be shown.