Majority of Troops, Veterans Believe Military Members Should Be Immune From Deportation, Poll Finds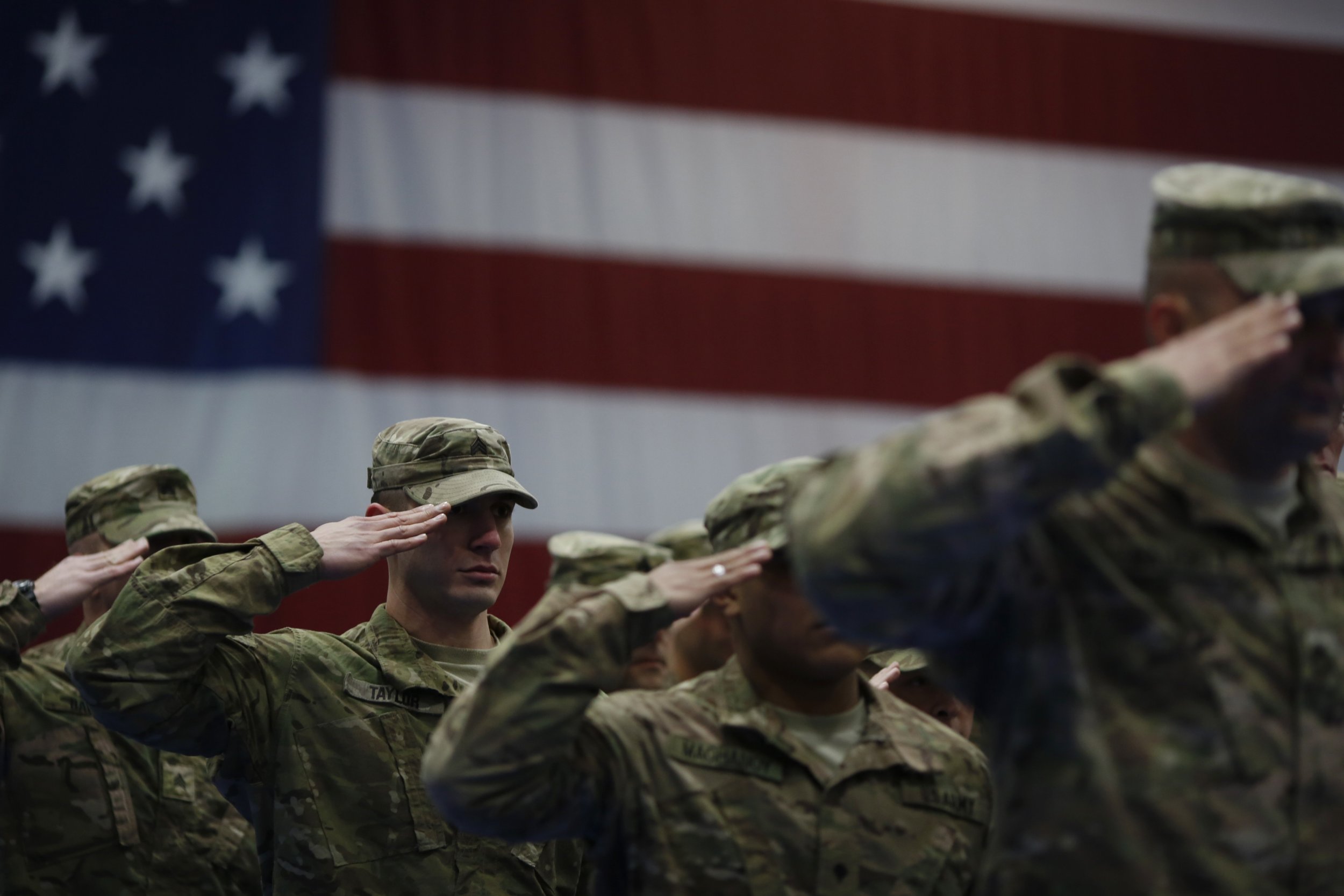 As immigration continues to dominate political debates, a recent poll found that veterans and active-duty service members support deportation immunity for military members who aren't citizens and their families.
The Smithsonian poll, conducted with the Stars and Stripes newspaper, asked current and former service members their opinions on several policies affecting the military. Among the questions asked was whether service members who are not citizens should be immune from deportation.
In response to the question, 87 percent of those surveyed responded that they agreed a person who is not a citizen and is serving in the military should not be at such risk.
The survey also questioned respondents about their opinion on military members' immediate families. The same percentage of people who said that service members should be immune said that their spouses and children should also be exempt from deportation.
Over 1,000 people were surveyed, consisting of 109 active-duty service members and 922 veterans from all branches of the armed forces. Both officers and enlisted personnel were included.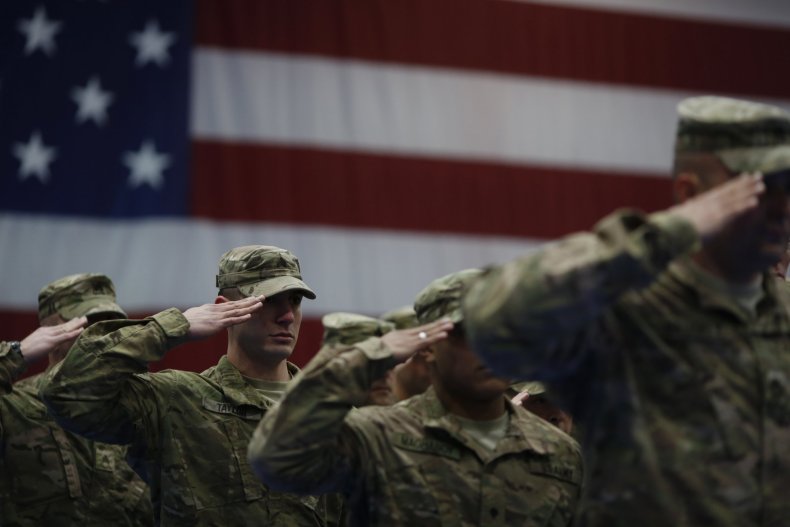 After President Donald Trump announced a decision to end the Deferred Action for Childhood Arrivals program instituted by President Barack Obama, the Pentagon expressed concerns about how it would affect the military. Lieutenant Colonel Paul Haverstick, a Pentagon spokesman, told the Associated Press in September 2017 that there were about 900 people serving or signed up to serve who were DACA recipients.
Haverstick said the Pentagon was working with the Departments of Homeland Security and Justice about the impact that ending DACA could have on service members.
Months later, in February, service members and concerned civilians alike had their worries put to ease when then-Defense Secretary James Mattis told reporters service members who were part of DACA could not be deported. The immunity applied to those in the delayed enlistment program, anyone signed up and waiting to go to boot camp, active-duty and reserves personnel and those with an honorable discharge.
Mattis explained that exceptions to the rule could be those who have committed serious felonies or received a federal judge's signed deportation order. But he said he was unaware of any service members falling under those circumstances.
However, the same has not been true for the families of service members. Alejandra Juarez and her 9-year-old daughter, Estela, recently moved back to Mexico. Her husband, Cuauhtemoc, also known as Temo, is an Iraq War veteran and living in the United States with their older daughter, Pamela.
In 1998, Alejandra came to the United States illegally and met Temo, who had legal residence status. They married in 2001. In 2002, Temo became a citizen, and the Marine veteran joined the National Guard. He was deployed to Jordan and Iraq, and when he returned, Alejandra applied for a green card. After several failed attempts to obtain one because she had entered the country illegally, she was deported in August.
In July, data from the U.S. Citizenship and Immigration Services showed that under Trump, requests from veterans for deportation protection for a spouse or dependent were rejected almost twice as much as under Obama, according to the Military Times site. The requests were made under the Parole-in-Place program, which allows noncitizen spouses or dependents of veterans and service members to ask for termination of removal proceedings. They can then request a change in their residency status without having to leave the country.