Majority of Voters in New Hampshire, Key Swing State, Don't Want Biden to Run in 2024
A majority of voters in the key battleground state of New Hampshire do not want President Joe Biden to run for office again in 2024, according to a new survey.
The poll, which was released Monday by the University of New Hampshire, found that 55 percent of voters across the state said they definitely or probably don't want Biden to run for reelection. By comparison, only 34 percent of voters indicated they want him to run again in 2024.
Of those respondents, 64 percent of Democrats said they would like to see Biden run again, while only 23 percent of independents said the same.
But while a majority of New Hampshire voters said they do not want Biden to run for another term, even more suggested they don't want Donald Trump to make a 2024 bid. Only 27 percent of voters said they would want him to run for office a second time, while 69 percent said they definitely or probably do not want the former president to run again.
The survey was conducted between April 16 and 20 and collected responses from 1,942 New Hampshire voters. The margin of sampling error is plus or minus 2.2 percent.
Biden defeated Trump in November by 7 percentage points to win New Hampshire's four electoral votes.
The state was considered a battleground in 2020, after Democratic candidate Hillary Clinton defeated Trump four years earlier by less than 1 percent of the vote. The former president won 46.6 percent of New Hampshire's votes, compared with 47 percent that went for Clinton.
In October 2020, a New Hampshire newspaper, the Union Leader, formally backed Biden's run in its first-ever endorsement of a Democratic presidential candidate in over 100 years.
"Building this country up sits squarely within the skill set of Joseph Biden," the paper wrote. "We have found Mr. Biden to be a caring, compassionate and professional public servant. He has repeatedly expressed his desire to be a president for all of America, and we take him at his word. Joe Biden may not be the president we want, but in 2020 he is the president we desperately need. He will be a president to bring people together and right the ship of state."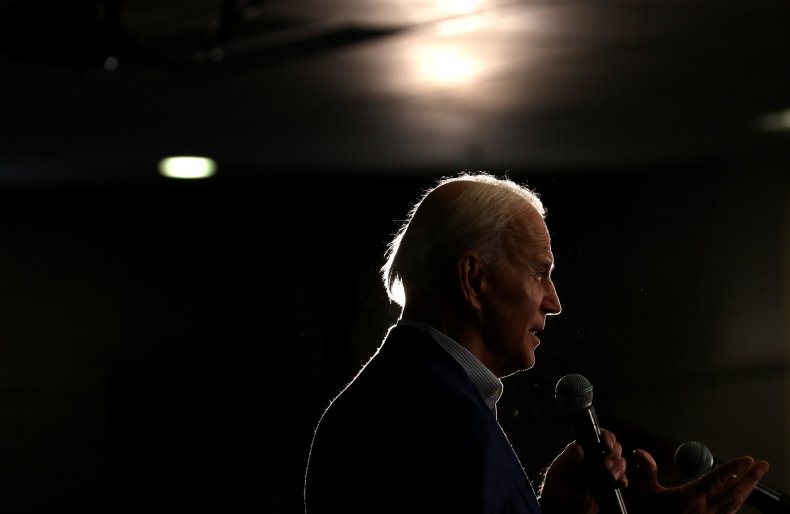 Now, just over half of New Hampshire voters, or 51 percent, approve of Biden's job performance so far. That number dropped from 55 percent in January, and 53 percent in March and April, according to the University of New Hampshire poll.
Neither Biden nor Trump has made an official announcement on running in 2024, but both have teased the idea. In March, Biden said it was his "expectation" he would run for re-election. Last week, Trump said he was "very seriously" considering another bid for the White House.
Polling has so far suggests that in a 2024 match, Biden would once again defeat Trump.
Newsweek contacted the White House for additional comment but did not hear back in time for publication.