Former President Donald Trump has increased support for him being a better leader than President Joe Biden since Election Day, according to a new Harvard CAPS-Harris poll.
Voter turnout in the 2020 presidential election was a record-high with both candidates receiving historic numbers of votes, as Biden pulled off the win with more electoral votes and 51 percent of the popular vote. But while Biden regularly outperformed his predecessor in the CAPS-Harris poll at the beginning of his presidency, the COVID-19 pandemic and withdrawal of troops from Afghanistan marked a shift in voters' perceptions of the president.
Fifty-one percent of the 1,578 registered voters surveyed in the CAPS-Harris poll said Trump was a better president than Biden, The Hill reported. Forty-nine percent backed Biden as being the better leader.
"The mounting issues on all fronts have led to the surprise conclusion that Trump is now seen as good a president as Biden, suggesting the honeymoon is being replaced now with buyer's remorse," Mark Penn, the co-director of the Harvard CAPS-Harris Poll survey, said.
Penn noted that since Trump lost the popular vote by about five percentage points, the poll indicated he's improved his standing among voters since November.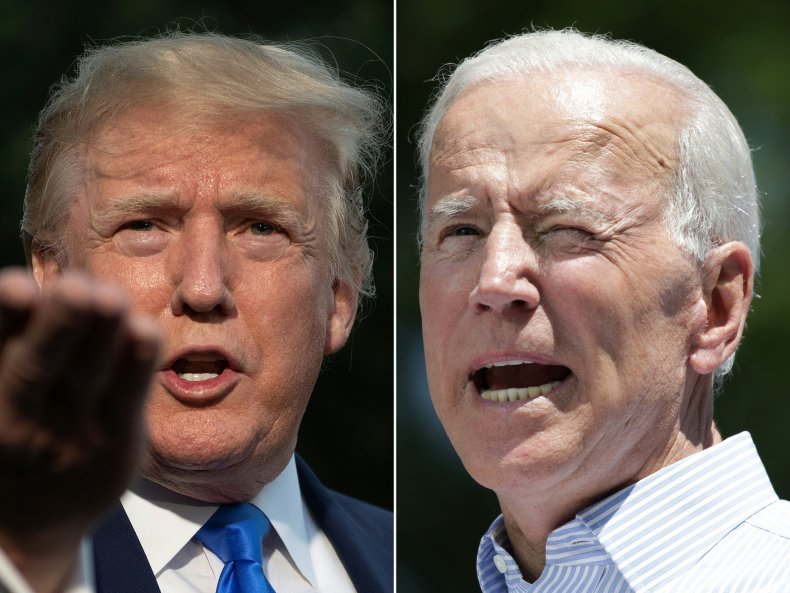 Trump continues to dispute the results of the 2020 presidential election, but there hasn't been evidence of widespread voter fraud that would have changed the outcome. While focused on helping Republicans aligned with his policy agenda win their races and giving the GOP a majority in Congress in 2022, Trump's also eying a potential presidential run.
The former commander-in-chief has consistently teased another presidential campaign since leaving the White House. When asked about whether he'll throw his hat into the ring, Trump has been noncommittal but offered the belief that when he does announce his decision his supporters will be "really" happy.
Polls indicate that Trump could garner significant support among Republicans if he were to mount another bid for the White House, and he has emerged as the top contender for the nomination. A hypothetical 2024 matchup also gave him an edge over Biden, indicating there is potential for him to win.
An Emerson College poll from late August showed 47 percent of those surveyed backed Trump, a one-point lead over Biden. However, Trump's advantage was within the poll's 2.7 point margin of error.
Meanwhile, Biden is facing a declining approval rating as his favorability in the CAPS-Harris poll dropped below the 50 percent threshold for the first time since taking office. Forty-eight percent of the people surveyed approved of how he handled the presidency, a four-point drop from the July poll and a 14-point drop from June.
His approval rating is still higher than Trump's was at the same point in his presidency, although he faces a struggle in Iowa. A recent Des Moines Register poll showed Biden had less appeal to Iowans than former President Barack Obama and Trump at their lowest points. Although Iowa's been trending redder in recent years, it's still a winnable state for Democrats and could spell trouble for Republicans in the midterms if it's indicative of other battleground states.
The CAPS-Harris poll found Trump had a slight edge over Biden in terms of how voters viewed the two presidents. Forty-eight percent of those polled had a favorable opinion of Trump, compared to 46 percent who felt the same way about Biden.