Majority of White Evangelicals Think Black Americans Treated Equally By Justice System
A significant majority of white evangelical Protestant Christians believe that Black Americans and other minorities are treated equally by the justice system in the U.S.
A new poll published by The Washington Post/ABC News on Friday found that 58 percent of white evangelical Protestants think that Black people and other minority groups receive the same treatment as white Americans in the nation's criminal justice system. That's significantly out of step with the broader American population, of which 63 percent believe that Black people and other minorities receive unequal treatment in the justice system.
White evangelicals are also out of step with the general white American population. Among white adults, 57 percent believe that Black people and minorities receive unequal treatment in the justice system. But a slim majority (52 percent) of all Republicans think that the justice system treats all people equally.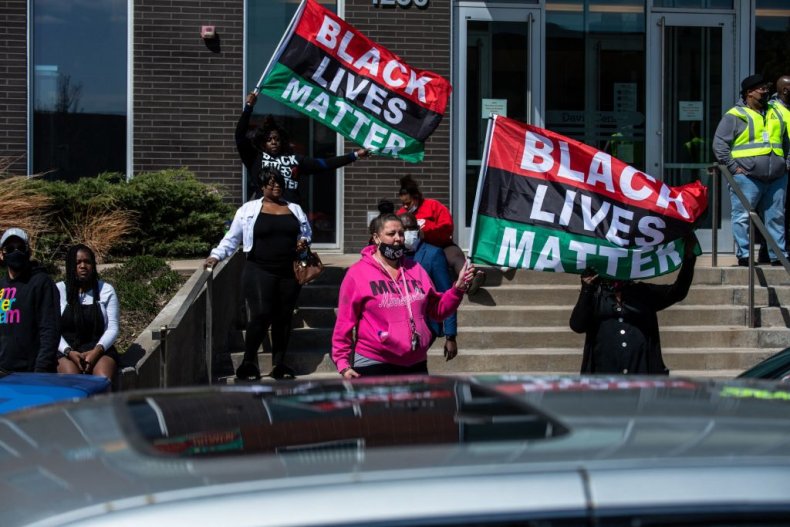 Overall, 60 percent of Americans believe more should be done to hold police accountable. That belief is held by 53 percent of white Americans, 83 percent of Black Americans and 67 percent of Hispanic Americans. A plurality of Americans (42 percent) think that President Joe Biden is currently doing "too little" to reform police practices, while 32 percent think the president is doing the "right amount" and 15 percent believe it's "too much."
The survey was conducted from April 18 to 21 in English and Spanish. The poll results have a margin of error of plus or minus 3.5 percentage points.
The murder of George Floyd, an unarmed Black man, by former Minneapolis, Minnesota, police officer Derek Chauvin last May sparked massive nationwide demonstrations against police brutality and the way Black Americans and other minorities are treated by the justice system. Chauvin was found guilty of Floyd's murder in a jury trial that concluded on Tuesday. The former police officer, who is white, will be sentenced in eight weeks.
According to the NAACP, Black people are five times more likely to be stopped by law enforcement without cause than white Americans. Although Black people only make up about 13.4 percent of the U.S. population, about 22 percent of those shot and killed by the police have been Black. That also does not take into consideration individuals who are brutalized or shot by the police without dying.
White evangelicals are one of the most conservative voting groups in the country. The religious demographic voted overwhelmingly for former President Donald Trump in 2016 and again in 2020. Exit polls following both presidential elections showed that about eight in 10 white evangelicals cast their ballots for Trump. The former president was a staunch supporter of law enforcement, and regularly slammed racial justice demonstrators, such as the Black Lives Matter movement.