Majority of Women and College-Educated Whites Support Impeaching and Removing Trump: Poll
A majority of women and college-educated whites support impeaching and removing President Donald Trump from office, according to a new poll.
A survey from ABC/The Washington Post found that support for impeachment was split among gender with a double-digit gap between the men and women polled. Fifty-six percent of women back impeaching Trump and removing him from the White House compared with 42 percent of the men.
Support for impeachment and removal was even higher among white adults with college degrees. According to the poll, half of the college-educated whites backed getting rid of the president. But more women in this demographic, or 59 percent, backed the idea than men did (39 percent).
Among white adults without college degrees, fewer than a quarter of the men polled and 41 percent of women said they back Trump's impeachment and removal from office.
Those numbers reaffirm Trump's waning influence over white female voters, both with and without college degrees. Their lack of support could be a major hurdle in his 2020 re-election bid.
White women were a key demographic in helping Trump get elected in 2016. While Hillary Clinton won women's votes overall, exit polling showed that most white women, or 52 percent, cast their ballot for Trump. Plus, 6 in 10 white women without a degree voted for Trump in the last presidential election.
But an NBC News/Wall Street Journal survey conducted in late August showed Trump losing to an unnamed Democrat in 2020 among both demographics. The generic Democrat had a 33-point lead over Trump among college-educated white women and a 6-point lead among white women without degrees. In 2016, Trump had a giant 27-point lead over Clinton when it came to support from white women without college degrees.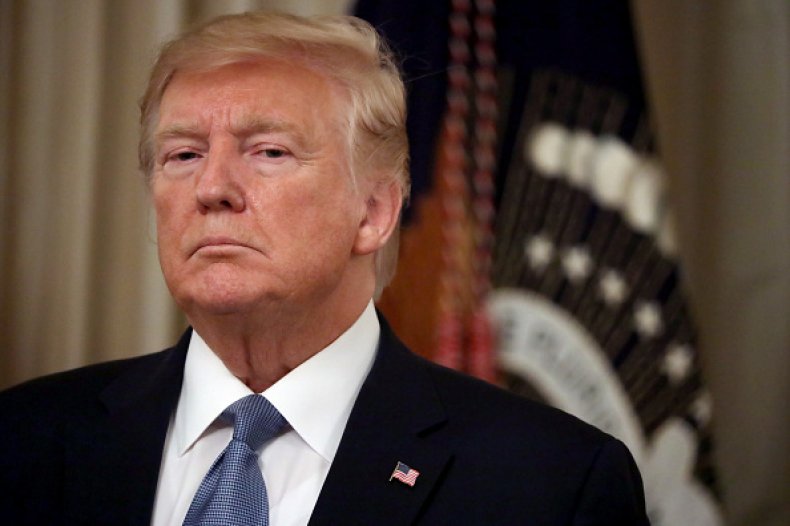 Overall, the ABC/Post survey found that 49 percent of U.S. adults support Trump's impeachment and removal, compared with 47 percent who oppose the idea. Plus, Trump's approval rating was underwater because 58 percent of those polled did not agree with how he has handled his job as president.
The poll was conducted about a month after House Democrats launched their impeachment investigation in late September. The inquiry began amid reports that Trump tried to pressure Ukrainian President Volodymyr Zelensky to investigate Biden and his son Hunter.
The impeachment probe entered a new phase Thursday as the House of Representatives voted to formalize the inquiry against Trump. The resolution, which detailed how public hearings will be conducted and how evidence will be gathered, was passed by a vote of 232 to 196.
Moments after the resolution was passed, Trump wrote on Twitter that it was the "Greatest Witch Hunt in American History." White House press secretary Stephanie Grisham released a statement also attacking the inquiry, calling it an "unhinged obsession" of the Democratic Party.
House Speaker Nancy Pelosi said that the resolution gave Democrats no joy and that "this is something that is very solemn, that is something prayerful. And that we have to gather so much information to take us to this next step."
The ABC/Post poll was conducted from October 27 to October 30 and surveyed over 1,000 U.S. adults. The margin of error for the poll is plus or minus 3.5 percentage points.