Sex Shown on Massive Electronic Billboard in Philippines, Where Porn is Illegal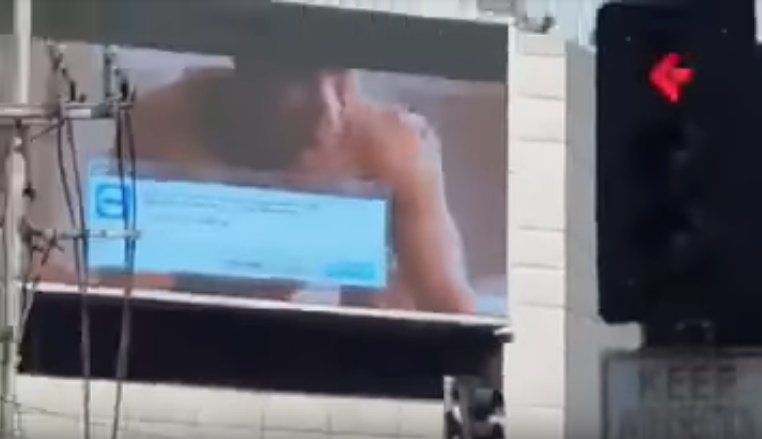 A massive electronic billboard on the main stretch of Makati City in the Philippines played pornographic material for all to see on Tuesday afternoon.
The billboard on the crowded Taft Avenue thoroughfare of the financial hub showed a male and female having sex for 33 seconds as onlookers began taking out their phones to record the moment in disbelief. Pornography is illegal in the predominantly Catholic country; Makati Mayor Abigail Binay told The Philippine Star she launched an investigation into who is responsible for playing the lewd video.
Binay ordered the billboard at the corner of Gil Puyat and Makati Avenues to be shut down Tuesday. She said the billboard, which switched back to a regular advertisment after the half-minute porn played, will remain closed until the investigation determines how the explicit content appeared.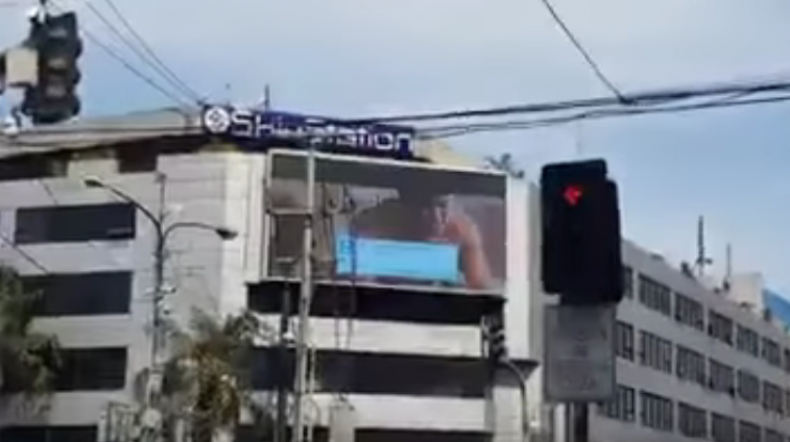 Onlooker Mulong Sermonia recorded the incident and can be heard hysterically laughing on the busy city street. Sermonia told The Philippine Star he believed someone using a remote control device or app such as TeamViewer began watching the porn on their own screen before inadvertently switching it to the massive billboard.
Despite the porn ban, the website Pornhub ranked the Phillipines number 13 on its list countries that visit the pornographic website each year. Makati is one of sixteen cities that make up the sprawling Manila capital city of the Philippines.