Makayla Noble, the Texas high school cheerleader who was paralyzed in a freak accident, had a day named after her over the weekend.
The 17-year-old Prosper resident was also able to meet the Dallas Cowboys Cheerleaders at an event in Frisco.
Noble, a world champion and Prosper High School cheerleader, suffered a severe spinal cord injury on September 20 while practicing for homecoming at a friend's house. The teenager tried to do a flip, but she ended up landing on her neck.
The injury left Noble paralyzed from the chest down and unable to move her hands. She was hospitalized for more than three weeks before moving to a special rehabilitation facility.
She is now living at home although she continues to receive care from her family and is undergoing various forms of therapy. Her story and subsequent recovery has garnered widespread attention and the family has received an outpouring of support from their local community in northern Texas, and indeed further afield.
On Friday, Noble made a visit to the Prosper Police Department where the emergency responders who came to her aid the day of her accident were there to surprise her, according to an update posted by the family to the Facebook group "Makayla's Fight."
The emergency responders welcomed her into the station, where members of her cheer squad were also waiting.
In addition, Ray Smith, the mayor of Prosper, declared December 17 to be Makayla Noble Day in the town "in honor of her continual display of bravery" and "courageousness" that have made her an "inspiration to all those around her," according to the proclamation.
"In spite of enduring a tragic tumbling accident in September 2021, she has shown great strength and determination while continuing to be a role model for all young adults who aspire to be of similar athletic greatness, the proclamation said.
The mayor said that through the support of her community, family and friends—as well as total strangers—the teenager continues to make significant strides in her recovery.
"The residents and officials of the Town of Prosper recognize and celebrate Makayla for her commitment to overcoming the many obstacles she has endured," the proclamation said.
According to an update posted by the family, Noble had an "absolutely amazing day" on Friday.
"Mak said she could not have asked for anything more. It was so good to see everyone in person, all those who have been praying and supporting her from the beginning," the family said.
"Some very special people to Mak were in attendance, the First Responders from her accident! She was so happy to see them and speak with them again!"
Noble also had a special day on Saturday when she was able to meet the Dallas Cowboys Cheerleaders at the Cowboys Christmas Extravaganza at The Star in Frisco, Texas, according to another update. She even received a special gift—the Cowboys Super Bowl ring.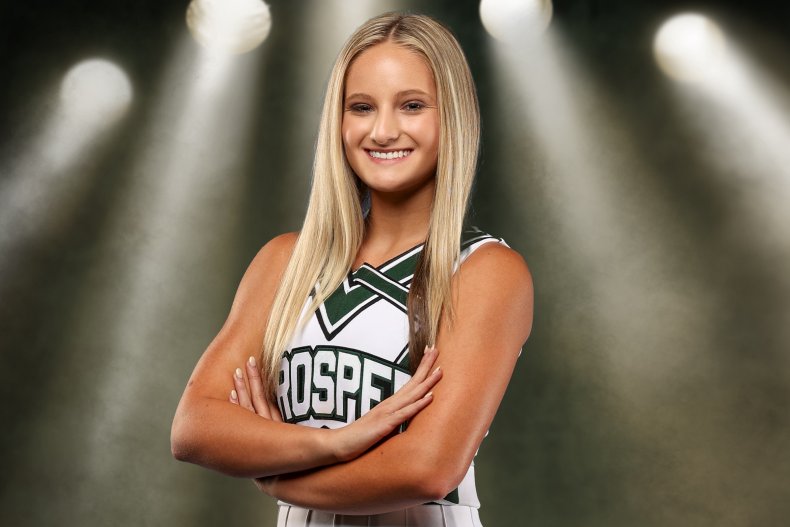 Uncommon Knowledge
Newsweek is committed to challenging conventional wisdom and finding connections in the search for common ground.
Newsweek is committed to challenging conventional wisdom and finding connections in the search for common ground.
About the writer
Aristos is a Newsweek science reporter with the London, U.K., bureau. He reports on science and health topics, including; animal, mental health, and psychology-related stories. Aristos joined Newsweek in 2018 from IBTimes UK and had previously worked at The World Weekly. He is a graduate of the University of Nottingham and City University, London. Languages: English. You can get in touch with Aristos by emailing a.georgiou@newsweek.com.