Makayla Noble, the Texas high school cheerleader who was paralyzed in a freak gymnastics accident, has learned to bake cookies as her rehabilitation continues and donations to her fundraiser surpass $190,000.
The 17-year-old Prosper-resident suffered a severe spinal cord injury on September 20, 2021, that left her paralyzed from the chest down and unable to move her hands.
She spent more than three weeks in hospital before moving to a rehabilitation facility where she is currently undergoing various forms of therapy.
On Tuesday, the family posted an update to the "Makayla's Fight" Facebook group saying that the injured teen had an "amazing day" filled with lots of fun activities.
In physical therapy, Noble worked on her strength and balance, according to the family.
"Everywhere this girl goes, people want to be around her!" the family said in the update.
In speech therapy, Noble's medical team set up dominoes for her to blow over with a straw, which demonstrated how much strength and capacity she has gained in her lungs.
During her time spent in hospital following the injury, Noble had to a have tracheotomy tube inserted into her windpipe to assist her breathing after she experienced lung problems.
And in her occupational therapy (OT) session on Tuesday, Noble got the chance to make and bake cookies using special "adaptive equipment."
"The big one today was OT time! Today she got to make Chocolate Chip Cookies! She loves starting to feel like she will have some sense of independence and get to do things she loved before the accident!" the family said in the update.
Doctors had previously warned that Noble that she had a hard ahead of her, but the teen is remaining optimistic about her recovery.
"I think I love life more [now,]" Noble previously said in a video message posted to Facebook in late October.
"By doctors telling me, 'I don't know how you survived, you should have died,' with my injury, falling on my neck, on my throat—I could have died, I should have died. The fact that I didn't and I've had so much improvement, really just changed my life."
In Tuesday's update, the family also said Noble was taking a class in which she has been learning about her injury and what life may look like for her from now on.
The Noble family has received an outpouring of support since the accident. A GoFundMe page set up by a family friend to help with the teen's medical expenses has no received more than $190,000 in donations.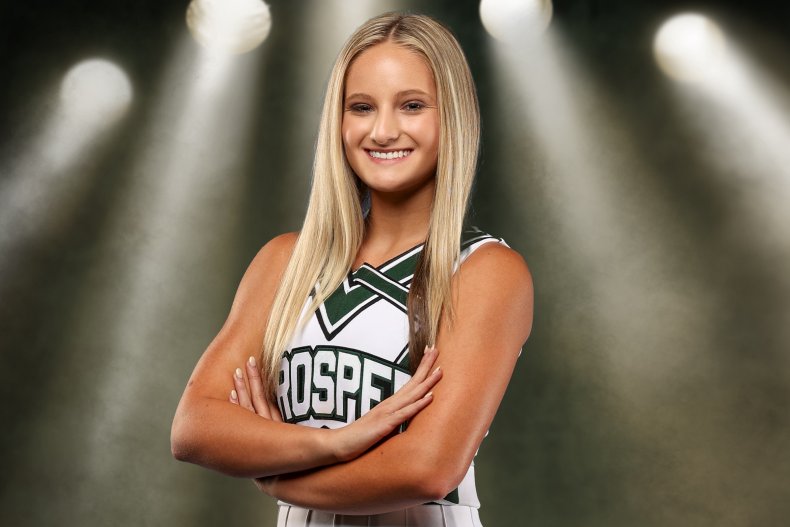 Uncommon Knowledge
Newsweek is committed to challenging conventional wisdom and finding connections in the search for common ground.
Newsweek is committed to challenging conventional wisdom and finding connections in the search for common ground.
About the writer
Aristos is a Newsweek science reporter with the London, U.K., bureau. He reports on science and health topics, including; animal, mental health, and psychology-related stories. Aristos joined Newsweek in 2018 from IBTimes UK and had previously worked at The World Weekly. He is a graduate of the University of Nottingham and City University, London. Languages: English. You can get in touch with Aristos by emailing a.georgiou@newsweek.com.