Makayla Noble—the Texas high school cheerleader who was paralyzed in a freak accident while practicing for homecoming—has been told she can start to ween herself off the neck brace that she has had to wear for the past weeks.
The Noble family posted the update on the 17-year-old Prosper resident's condition to the Facebook group "Makayla's Fight" on Thursday.
"Mak had a busy day but a good one! Not many smiles today but we know we will have those days as well," the family said.
Noble suffered a severe spinal cord injury on September 20, 2021, that left her paralyzed from the chest down and unable to move her hands.
Noble was practicing tumbling—a gymnastic discipline that involves acrobatic maneuvers—when the accident happened.
She spent more than three weeks in hospital before moving to a rehabilitation facility, but she was finally allowed to return home on Monday.
Nevertheless, her care is continuing and she had an appointment with her surgeon on Thursday, according to the family.
"Dr McCullough said everything looked good and Mak could start weening herself from the neck brace. We are thankful for him and his team!"
Despite the fact Noble had a good day on Thursday, the family said that she was still experiencing nerve pain in her hands.
Following her accident, doctors told Noble that she would never walk again. But the teen has made good progress after several weeks of rehabilitation and can can now lift her arms, hold a paintbrush, among other actions, and also has feeling in her legs.
The teen has tried to keep a positive attitude since suffering her injury, and previously said in a video message that the accident has changed her perspective on life.
"I think I love life more," Noble said. "By doctors telling me, 'I don't know how you survived, you should have died,' with my injury, falling on my neck, on my throat—I could have died, I should have died. The fact that I didn't and I've had so much improvement, really just changed my life."
"I'm just grateful that I'm here, still walking on this Earth and living life and learning new things."
On Wednesday, the family posted another update saying that Noble had another good day and enjoyed some time being out of the hospital.
"Mak got up and out of bed earlier today and was excited to head out and about for a few hours! That trip included Chick-fil-A and Target, two favs! She loved being out and seeing all the things, however the trip did wear her out and she is back home and resting in bed!"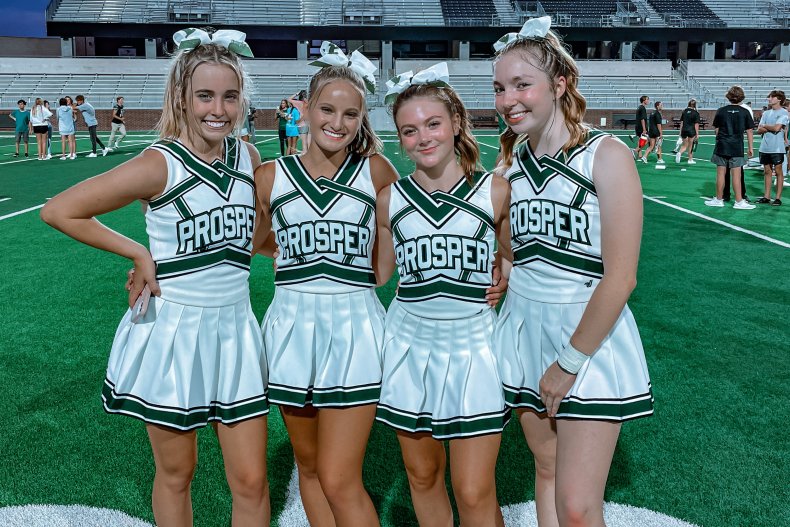 About the writer
Aristos is a Newsweek science reporter with the London, U.K., bureau. He reports on science and health topics, including; animal, mental health, and psychology-related stories. Aristos joined Newsweek in 2018 from IBTimes UK and had previously worked at The World Weekly. He is a graduate of the University of Nottingham and City University, London. Languages: English. You can get in touch with Aristos by emailing a.georgiou@newsweek.com.