Makayla Noble, the high school cheerleader who was paralyzed in a freak accident last year, has released an emotional video marking four months since the incident.
The 17-year-old, who lives in Prosper, Texas, suffered a severe spinal cord injury on September 20, 2021, while practicing gymnastics in a friend's backyard.
On Thursday, four months after the accident, Noble posted a video saying it "had been a pretty rough day."
"A lot of emotions are hitting me, realizations, and just kind of grieving the things that I've lost in the last four months, [and] not been able to do."
The teenager added that she had not wanted to make the video because being vulnerable is "really hard, especially when you're sad and upset."
"But I know it's so important to be vulnerable, because it's just as important to share the bad times as it is the good. So here I am making this video," she said.
The teenager said that since her accident, on the 20th of each month, she has looked at Snapchat Memories of herself the day before it happened.
"The things I did so freely without thinking twice about them, not knowing within a few hours that they would be gone," she said.
The teenager was trying to do a flip when she injured her spinal cord. She landed on her neck, leaving her paralyzed from the chest down and unable to move her hands.
Noble spent several weeks between hospital and a rehabilitation facility before being allowed to return home. She is now undergoing several forms of therapy as her rehabilitation continues.
"I think it's OK to be upset and it's OK to be angry. And it's part of the process. And today has just been one of those days," Noble said in the video. "I'm a teenage girl, and I'm a human."
"So, I think tonight, I'm going to appreciate and acknowledge those feelings, get a good night's rest, and when the sun rises in the morning, it's a new day. But as of right now, month four, it's been pretty difficult."
Noble said one of the most difficult things, mentally, had been coming to terms with her new life and realizing how long it has been since the accident.
"But here I am, real and raw, going through it a little bit, but I'm excited for tomorrow," she said. "I have a lot of new firsts coming tomorrow, which I'm super-excited about. And it's just one step closer to improving."
Several social media users praised Noble for her comments. On Instagram, a user called thebeardedlistener wrote: "Your grace and emotional intelligence in the face of trauma is humbling. Keep on keeping on, little warrior."
On Facebook, Joanna Lynn posted: "Real and raw, that's the only way to be. You're a fighter, Mak, and it takes even more courage to show the hard times. Truly an inspiration to so many and [you are] wise far beyond your years."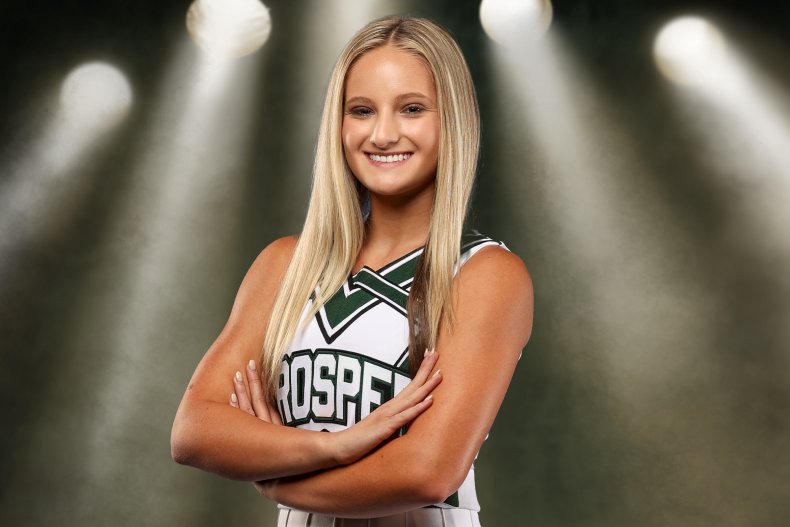 Uncommon Knowledge
Newsweek is committed to challenging conventional wisdom and finding connections in the search for common ground.
Newsweek is committed to challenging conventional wisdom and finding connections in the search for common ground.
About the writer
Aristos is a Newsweek science reporter with the London, U.K., bureau. He reports on science and health topics, including; animal, mental health, and psychology-related stories. Aristos joined Newsweek in 2018 from IBTimes UK and had previously worked at The World Weekly. He is a graduate of the University of Nottingham and City University, London. Languages: English. You can get in touch with Aristos by emailing a.georgiou@newsweek.com.