'Make 'em Dance, Lance': LeBron Ignites Twitter, credits Lance Stephenson for inspiring comeback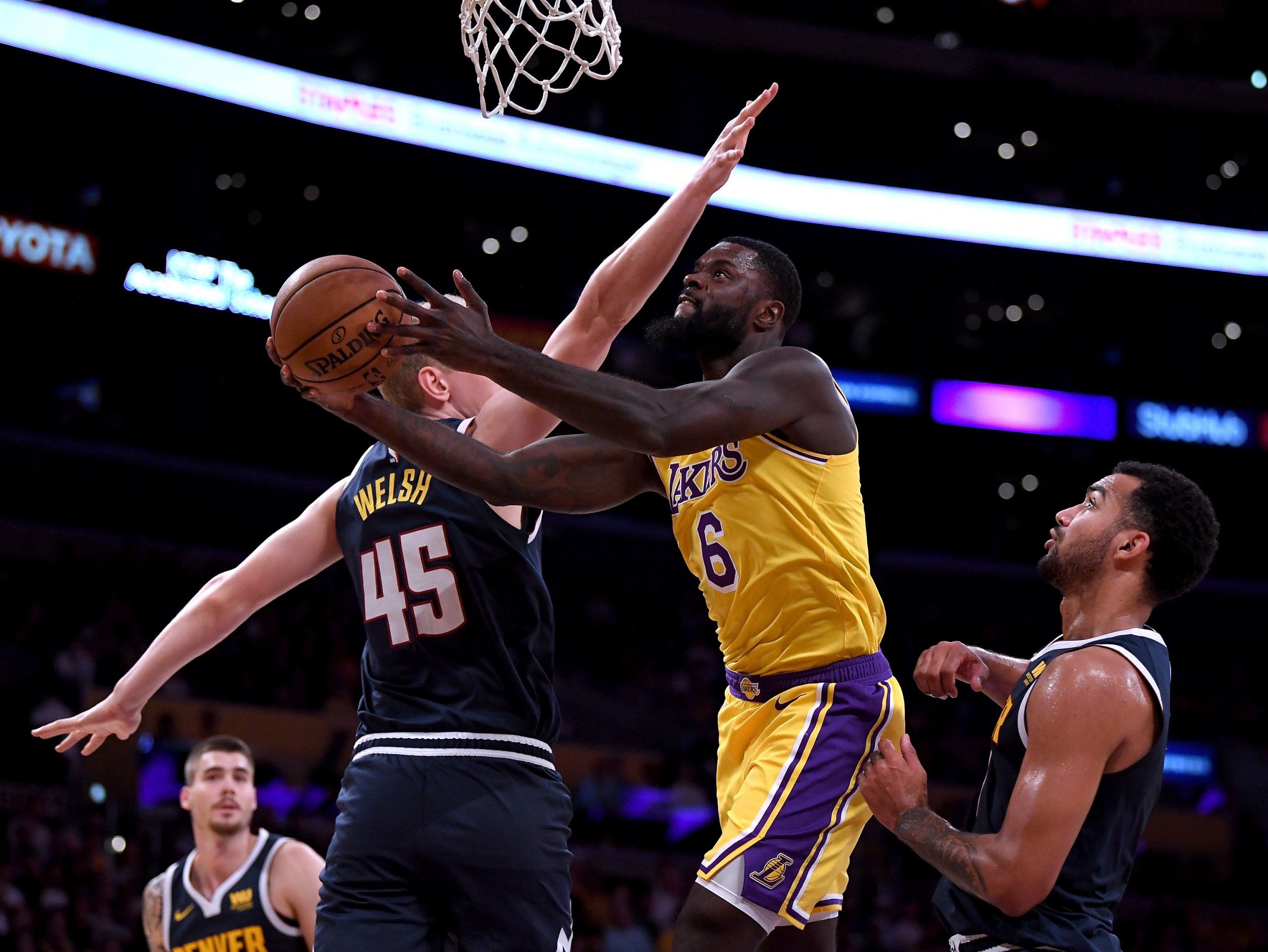 LeBron James paid tribute to Lance Stephenson for inspiring the Los Angeles Lakers to a second consecutive win.
The Lakers edged the Denver Nuggets 121-114 at Staples Center on Thursday night, clinching their first home win of the season and inflicting Denver's first defeat of their campaign.
Coming off his best performance in a Lakers jersey after scoring 23 points in Wednesday's win over Phoenix, Stephenson came off the bench to score 12 points in 25 minutes, adding four rebounds and four assists.
He cut the Nuggets' lead to two with back-to-back triples with 5:15 left before picking out LeBron for a slam on the break that put the Lakers ahead with 3:29 left in the game.
"I just felt like my clutch badge came on," Stephenson said about the two triples when asked about it after the game, as reported by the Lakers official Twitter account.
LeBron recorded his first triple-double in a Lakers jersey - posting 28 points, 11 assists and 11 rebounds - and was eager to praise his teammate's impact.
"Make 'em Dance Lance," LeBron told TNT when asked what the catalyst for the win was, referencing the dance Stephenson broke into as the Lakers extended their lead in the fourth quarter
"Make 'em Dance Lance sparked our win tonight. The guy was unbelievable, coming off how he played last night in Phoenix and he picked off right where he left off."
The prospect of LeBron holding Stephenson in such high esteem would have been unimaginable four years ago when Stephenson, then playing for the Indiana Pacers, famously blew into LeBron's ear while guarding him.
The incident, which happened in Game 5 of the Eastern Conference Finals, almost immediately became an internet sensation and after signing for the Lakers earlier this summer Stephenson said in an in interview with The Score he still wasn't sure as to what prompted him to do so.
The duo have clearly put their differences behind them and LeBron wasn't the only one to be impressed by the second-round 2010 draft pick with Twitter awash with praise for Stephenson.
Lakers coach Luke Walton was also impressed with the former Cincinnati student's performance and even took the time to talk up his dance.
"I think I even saw an air guitar for the first time this season, which is exciting to our coaching staff," he said, as per Matthew Moreno of LakersNation.
Asked about his air-guitar moves, Stephenson replied: "I did that last year and I'm sticking with it. I don't know where it came from and I just thought 'Nobody ever did this' so I came up with that."
The Lakers are now 2-3 and now face a two-game road trip against San Antonio and Minnesota which begins on Saturday in Texas.