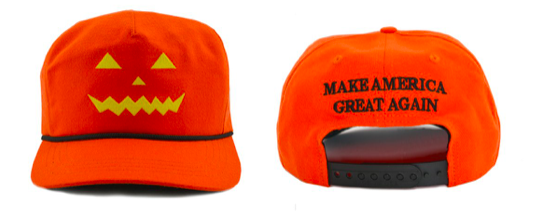 Make America eight again!
Just in time for every elementary schoolkid's favorite holiday, President Donald Trump's campaign has started hawking a Halloween version of its famous "Make America Great Again" hat — this time in Trump orange.
The orange-on-orange jack-o-lantern design is on the front, with Trump's favorite four-word phrase on the back.
Plan ahead; you may be able to wait until October 31 to carve your Trumpkin, but sales of the holiday-themed hats continue only through October 23.
It's no surprise why Trump would roll out variations on his original "MAGA" hat — sales of the $25 bright red bonnet exceeded half a million sales, The New York Post reported. And that was back in April.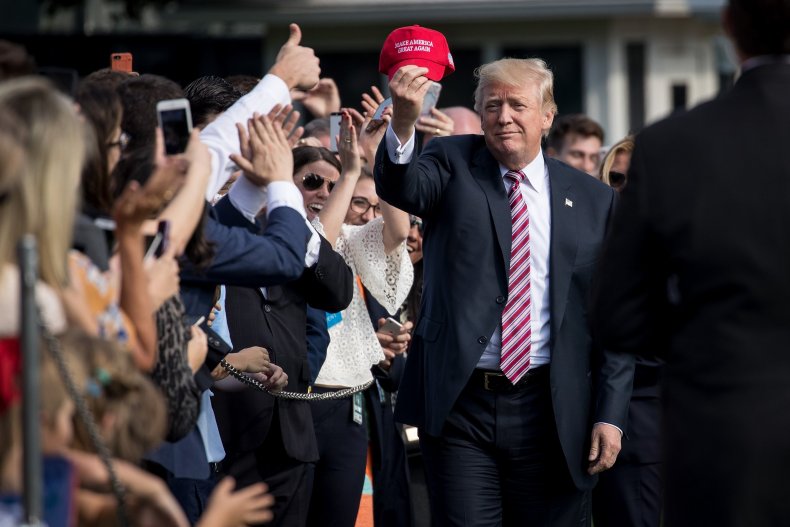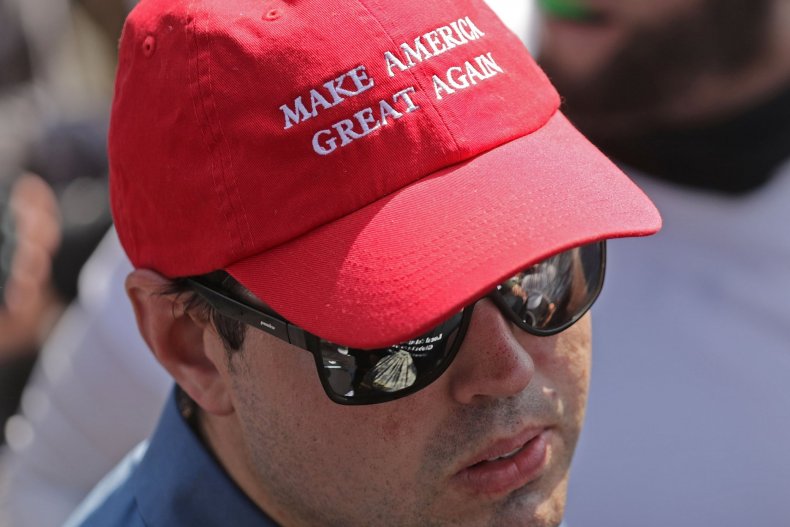 It is unclear what the president and the first lady have in store for Halloween itself. Last year, then-President Barack Obama and First Lady Michelle Obama sang and handed out candy at the White House to area children and military families.