Make No Mistake, Two-Way Star Shohei Ohtani Is Still the AL MVP
There's no reason to continue debating the American League's Most Valuable Player for 2021.
There's no need to complicate things; no need to performatively wonder whether a late-season charge will matter.
Los Angeles Angels star Shohei Ohtani is the AL MVP, and make no mistake, if Major League Baseball had an NFL-style MVP, Ohtani would be that too.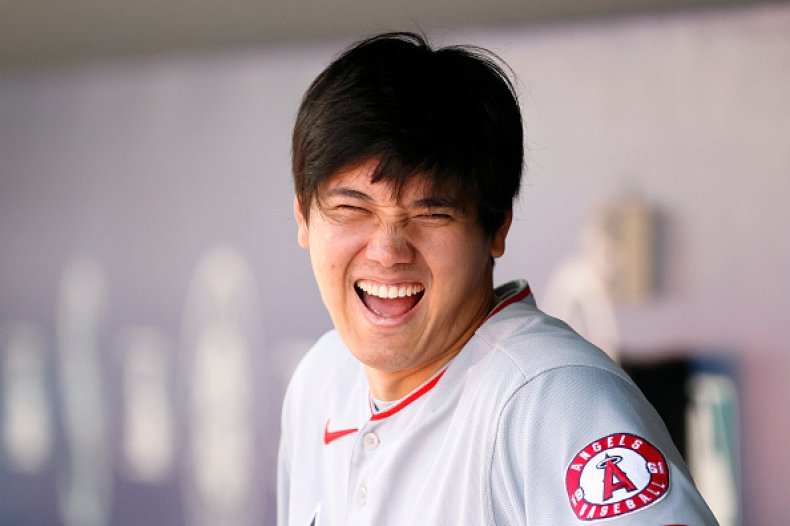 Vladimir Guerrero Jr. is having an exceptional season—he may end up having an historic one. Guerrero leads the American League in batting average (.315), OPS (1.011) and leads the majors in runs (114), hits (171) and home runs (45) entering play on Sept. 15. He's tied for third in the majors with 103 RBIs and could become just the 13th player in major-league history to win the Triple Crown and the first since Miguel Cabrera pulled it off in 2012.
Guerrero's case improves when you factor his value to the Toronto Blue Jays' sudden run toward the postseason. The first baseman has hit .339/.391/.644 in September and willed Toronto to 15 wins in its past 18 games moving from 6½ games out of a wild-card spot into a virtual tie with the New York Yankees and Boston Red Sox in less than three weeks.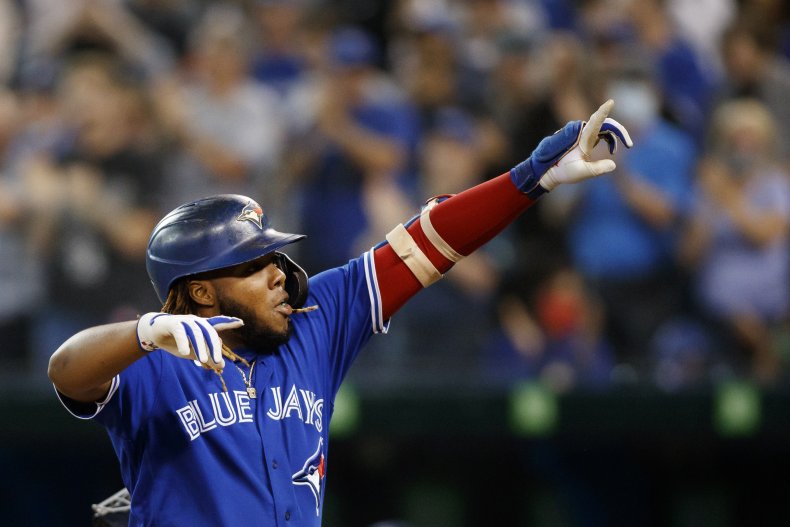 Most years that would be enough to run away with the MVP.
But 2021 isn't most years, and Ohtani's value is frankly incalculable, though that hasn't stopped the numbers community from trying. His wins-above replacement is 7.7, leading second-place Zack Wheeler's 6.9 by nearly a full victory. He is tied for eighth in the majors in stolen bases (23) and only trails Guerrero with 44 homers.
Lest we forget that Ohtani is also the Angels staff ace on the mound, and he's still dominating there whenever he pitches. Ohtani is 9-2 with a 3.36 earned-run average and 136 strikeouts over 115⅓ innings in 21 starts. He hasn't pitched enough innings to qualify as an ERA leader but would rank fourth among AL pitchers with at least 20 starts.
Sure the Angels are just 70-74 and languishing in fourth place in the AL West. But Ohtani's unique ability is transcending baseball and making his value to the sport even greater than his on-field performances.
He was the first baseball figure in four years, since then-Chicago Cubs president Theo Epstein, to appear on the Time Magazine list of the 100 most influential people of 2021, joining the likes of Tom Brady, Simone Biles, Allyson Felix and Naomi Osaka as athletes on the prestigious list.
"Ohtani is having an extraordinary season, one like we have never seen before," three-time AL MVP Alex Rodriguez wrote for Time. "His skill on the mound, coupled with his dominance at the plate, is unparalleled throughout the major leagues."
Baseball has been surpassed in popularity by both football and the NBA, particularly among young people. Yet, Ohtani has created a buzz about the sport that has been glaringly absent, and sports fans who may describe baseball as "boring" have had no choice but to tune in to see what the Angels star will do next.
This isn't a shot at Guerrero, who is just 22 years old and is on his way to becoming a transcendent player like Ohtani or his father Vlad Sr. It's just an acknowledgement that Ohtani is having a season that may never be duplicated, and baseball fans should take it all in before it ends.