Make-a-Wish Says it Won't Require Wishful Children to be Vaccinated
The Make-a-Wish Foundation has made thousands of dreams come true for critically-ill children over the last few decades. But over the last couple of days, the foundation came under fire for reportedly demanding children seeking a great wish get a COVID vaccination.
On Sunday, the Make-a-Wish foundation issued a statement clarifying its stance.
The foundation on Sunday said it understands that many children seeking wishes can't be vaccinated because of their illness, and that Make-a-Wish will no longer require those children to get a vaccination for the COVID-19 coronavirus.
"We understand that there are many families whose children aren't eligible for the vaccine yet, and we also know that there are families who are choosing to not get the vaccine," the group stated on its website. "We respect everyone's freedom of choice. Make-a-Wish will continue to grant wishes for all eligible children. Make-a-Wish will not require anyone to get vaccinated to receive a wish.
"Any child fighting a critical illness is eligible for Make-a-Wish. While it does not reflect the majority of children we serve, we do occasionally serve children whose medical provider has determined that the child will not survive their illness. In time-sensitive situations involving an end-of-life diagnosis, a special process has been and will continue to be in place regardless of vaccination status."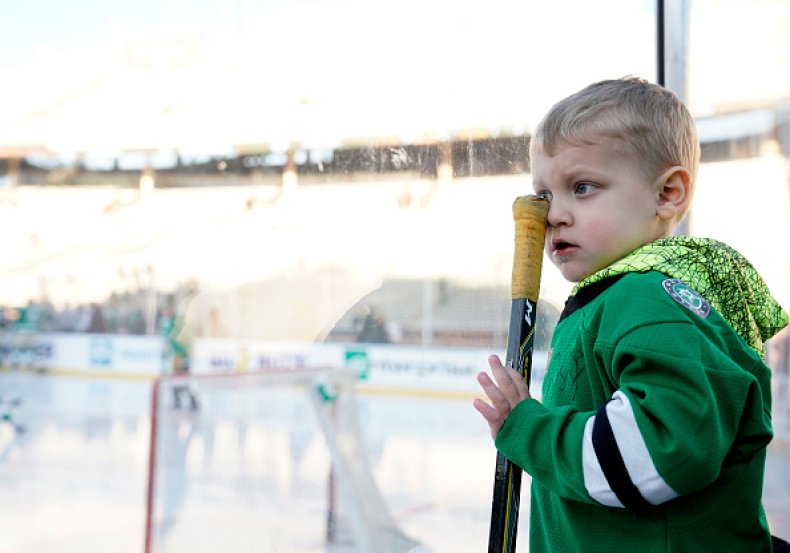 The foundation went on to say it has granted more than 6,500 wishes to children and families since the global pandemic began in early 2020 (vaccinations were not available until later that year).
A few days ago, the foundation stated it couldn't grant wishes to children with great wishes if they hadn't met the vaccination criteria.
"Now we've consulted with doctors and medical professionals throughout the National Medical Advisory Council," Make-a-Wish Foundation CEO Richard Davis said last week. "We've been monitoring public health organizations like the CDC and the American Academy of Pediatrics."
Davis said the foundation would continue granting wishes, including airfare and overnight stays, to those who had completed their vaccinations, whether it was one dose or two doses. He said they wouldn't require folks to show proof of vaccinations. He did say, though:
"All wish participants, including your wish kid and any siblings, will need to be two weeks past completion of either a one-dose or a two-dose vaccine."
The foundation, in its Sunday statement, said it hopes to continue making wishes of critically-ill children come true.
"Since the beginning of the pandemic, Make-A-Wish has safely granted over 6,500 wishes to children and families, including those who are unvaccinated and vaccinated. We are currently granting and continuing to grant a wide variety of wishes such as road trips to national parks, virtual celebrity meetings, outdoor playhouses, shopping sprees, staycations, wishes for pets, computers, room redecorations, and many more."