What Do Women Look Like Without Makeup? Russian Former Propagandist Needs an App to Find Out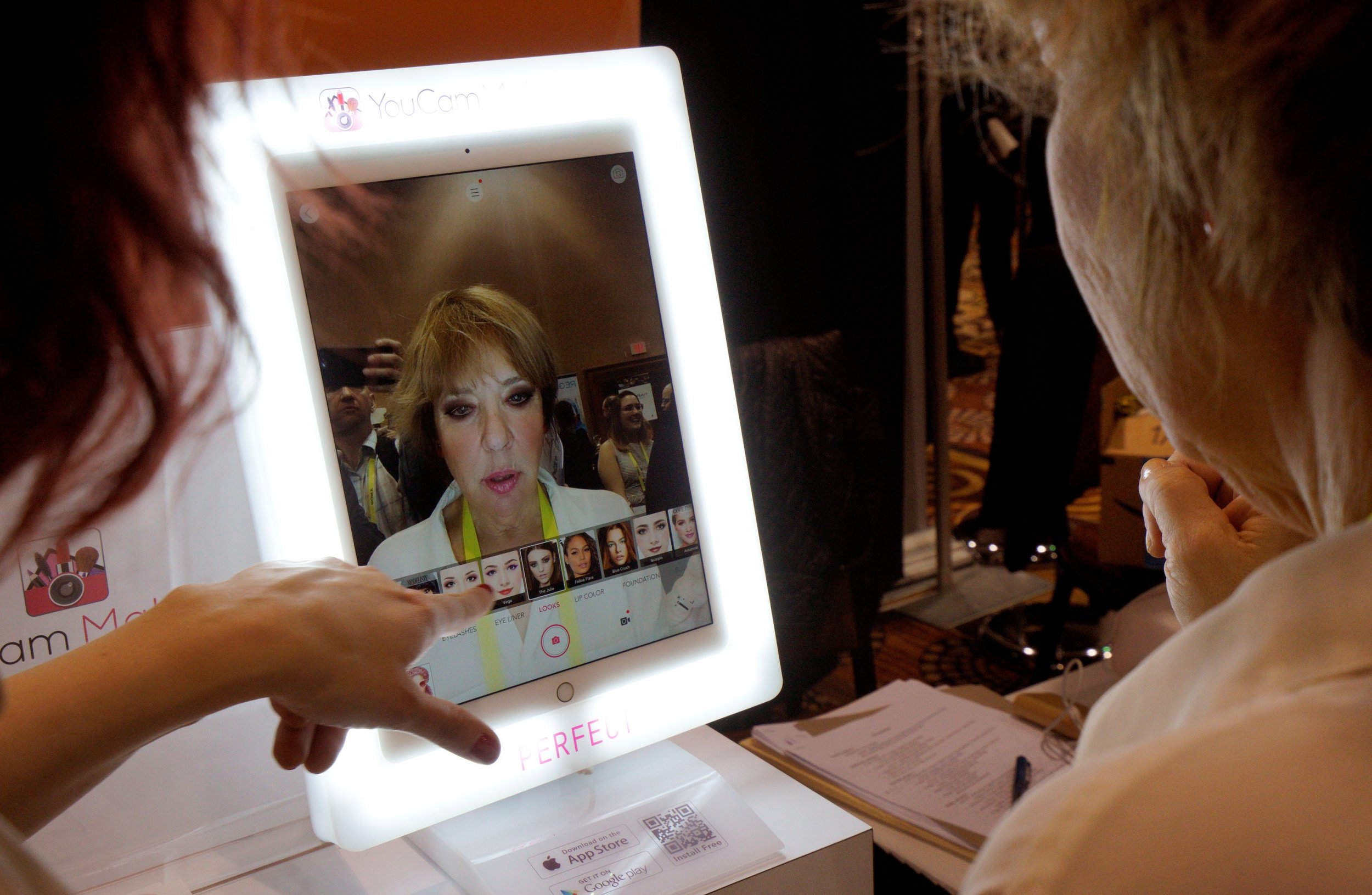 For some men, it seems that women choosing to wear makeup is a big problem. That's why one man created MakeApp, an app that claims to use AI to reveal what makeup wearers look like without makeup. The man behind this invention is a former pro-Russian propagandist named Ashot Gabrelyanov, Business Insider reported on Monday. Currently living in Brooklyn, Gabrelyanov once ran a Kremlin-loyal website in Russia called LifeNews, according to a Moscow Times report from October 2013.
New York magazine's Madison Malone Kircher gave the app a try, finding that "the AI itself worked pretty well on [her] face." Shona Ghosh of Business Insider also put the app to the test, but she was dubious because "AI tends to be fairly unflattering to anyone with a darker skin tone." She found that the app made her skin tone look patchy, and was not particularly flattering to her female colleagues with lighter skin tones, either. Results across the board appeared to be a less even skin tone, lighter eyebrows and a thinning of the eyebrows that essentially makes it look like they are removed altogether.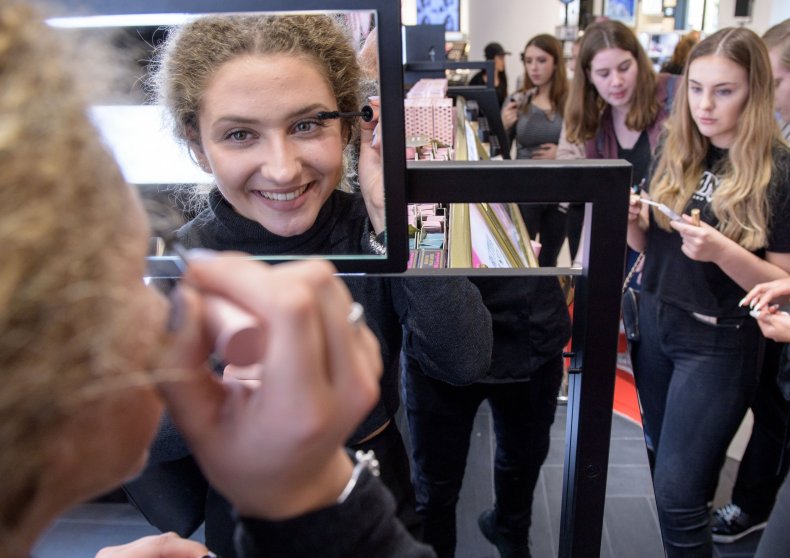 In Hamlet, Shakespeare wrote: "I have heard of your paintings too, well enough. God has given you one face and you make yourselves another." It seems that some of these Shakespearean-era beliefs are still around today.
A popular internet meme once involved men advocating for taking women swimming on a first date, so men could see what their real faces looked like. The meme was typically accompanied by pictures of women with and without makeup—with the implication that the appearance without makeup is unattractive, and that the choice to wear makeup is deceptive.
Women countered the meme with some jokes of their own, BuzzFeed reported, going for dramatic costume looks that were clearly not reflective of their real faces—in order to poke fun at men who accused them of betrayal.
One woman, Ashley VanPevenage, experienced this first hand, the Huffington Post reported in October 2015. VanPevenage had her makeup done by makeup artist and friend Andreigha Wazny in order to cover up an allergic reaction she was having to the benzoyl found in an anti-acne product. Before-and-after pictures were added to Wazny's makeup instagram, and the next thing the two knew, it became a meme in a number of tweets, one of which was captioned: "The reason why you gotta take a b*tch swimming on the first date."
VanPevenage responded to the meme in a YouTube video, stating, "I have never been one to be uncomfortable with going out in public in my natural skin, my natural hair until this picture was posted." She later added a bigger picture: "It doesn't matter what's on the outside of your face. The only thing that matters is who you really are."
The former Russian propagandist's app offers a free trial of five photos, New York reports. The app then asks $0.99 of any makeup-wearers who want to play around with the app more, or any men who get their jollies out of putting women's pictures into an app to predict what their bare faces look like. The app also has filters that add makeup, though this has been done through a number of other apps, including Sephora Virtual Artist, YouCam and of course Snapchat.