'Warcraft' Maker Buys 'Candy Crush' Maker for $5.9 Billion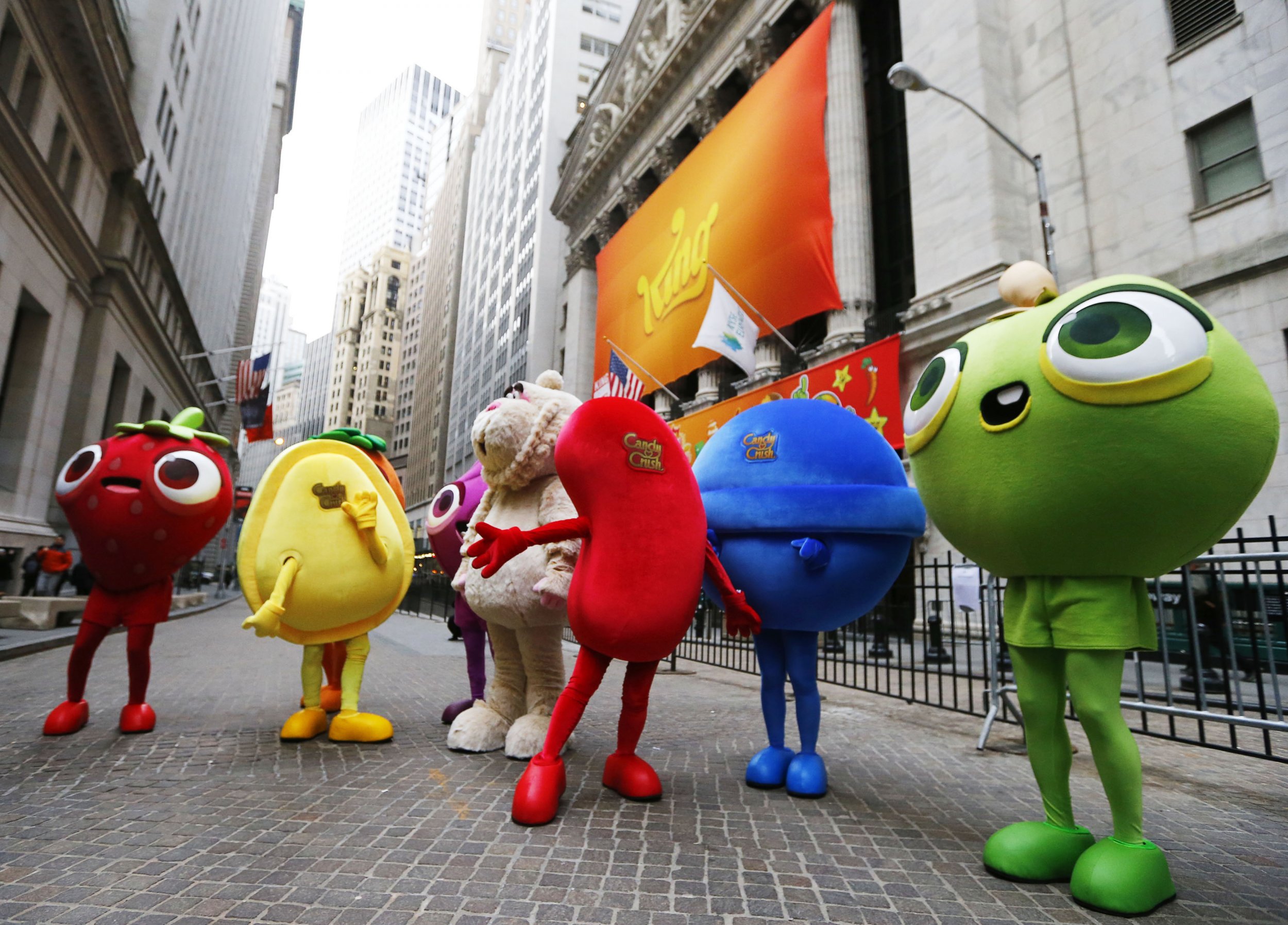 Activision Blizzard, the gaming industry giant that produced best-selling games such as World of Warcraft and Call of Duty, bought the developers of the popular mobile game Candy Crush Saga on Monday for $5.9 billion.
Activision Blizzard bought all outstanding shares of King Digital Entertainment for $18 a share, adding up to $5.9 billion in equity value. Both company boards approved the acquisition, and it is now subject to approval in the Irish High Court. The acquisition is estimated to be completed by next spring, according to Activision Blizzard's press release.
"The combined revenues and profits solidify our position as the largest, most profitable standalone company in interactive entertainment," Activision Blizzard CEO Bobby Kotick said in the release. "With a combined global network of more than half a billion monthly active users, our potential to reach audiences around the world on the device of their choosing enables us to deliver great games to even bigger audiences than ever before."
Since making its debut in 2011, Candy Crush Saga has been a global success on the mobile platform. According to King's initial public offering filings, Candy Crush averaged 93 million daily users in the last quarter of 2013. The game alone made up 78 percent of King's overall revenues that quarter.
However, user spending on the game has precipitously declined in the past two years. Whereas Candy Crush Saga players spent $493 million in the last quarter of 2013, the figure was nearly halved to $263.8 million a year later.
Newsweek reached out to King for comment and will update accordingly.