'Making the Cut' on Amazon: Where You Can Buy The Contestant's Collections Online
Compared to Heidi Klum and Tim Gunn's previous show Project Runway, the stakes are much higher and the contestants are more established in their new Amazon Prime Video series Making the Cut. Like Next in Fashion before it, Making the Cut features a line-up of designers who have already started making a name for themselves and their brands. This means that fans of each individual contestant can purchase that designer's collections online now.
Sander Bos
Though Bos does not yet have an online store, his website does feature a "Purchase" button that connects potential buyers to the Belgian designer's email address.
Riant Brodach
Pieces from Bradach's spring/summer 2020 capsule collection can be bought on her website RinatBrodach.com now, with prices starting at $49 for a logo tee.
Ji Won Choi
Ji Won Choi's recent collaboration with Adidas can be purchased on the streetwear brand's website, while stores can contact the designer on her website if they want to stock her clothes.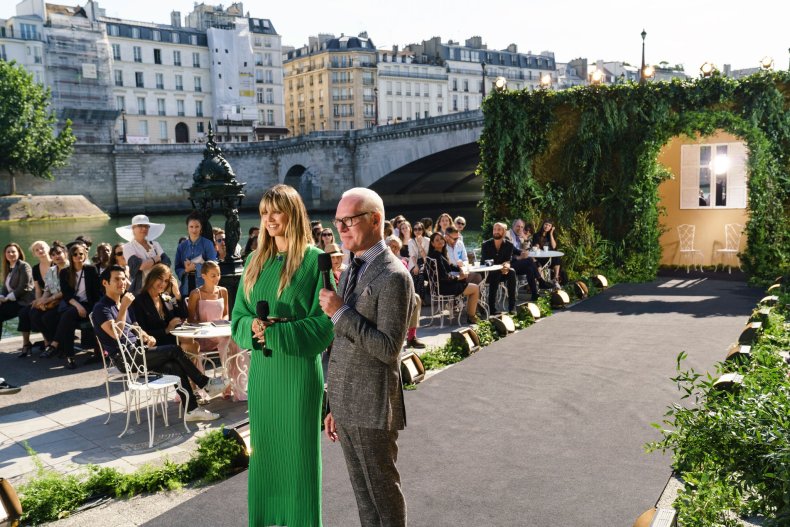 Jasmine Chong
Jasmine Chong's high-end womanswear can be purchased on her website, with prices ranging from $200 to $2000, while her fall/winter 2020 collection is available or pre-order now.
Jonny Cota
Jonny Cota is the designer behind Skingraft, which has its own online store of leatherware with prices ranging from $100 to $800.
Martha Gottwald
Neubyrne is the name of Martha Gottwald's brand, whose website already has a number of her playful hyper-feminine items sold out.
Troy Hul Arnold
Though Troy Hul Arnold has his own website where fans can learn more about the Making the Cut contestant, he currently has no items on sale online.
Joshua Hupper
Joshiua Hupper is one of the designers behind Babyghost, though the cult Shanghai store does not seem to have an online presence at time of writing.
Esther Perbandt
Esther Perbandt has already taken advantage of appearing on Making the Cut, selling T-shirts inspired by her work on each episode of the Amazon Prime Video on her online store.
Will Riddle
Will Riddle works as a designer for streetwear brand Kith, meaning he is one of the few contestants whose clothes are truly available internationally.
Sabato Russo
Sabato Russo has an online store selling his clothes in Europe, while his work for Sartorial Monk is available on a number of second-hand high-end fashion stores.
Megan Smith
Megan Smith runs Megan Renee, which has its own online store, with prices going up to $400 and starting at just $30.
Making the Cut airs Fridays on Amazon Prime Video.