'Making the Cut' Final: Who Won the Show and Where Can You Buy Their Collection?
Making the Cut aired its final two episodes on Amazon Prime Video. After a fierce, final three competition that saw the contestants having to open a pop-up shop before pitching their brand to Amazon, the judges chose a winner, who took home $1 million to invest in their brand. Esther Perbandt, Sander Bos, and Jonny Cota made the top three, but only one could take home the final prize.
Who won Making the Cut and where you can buy their collection
The winner of the first season of Making the Cut was 35-year-old Los Angeles native Jonny Cota. In the final pitch, he faced off against Esther, after fan-favorite Sander was eliminated when the judges were left underwhelmed by his pop-up store, which they felt did not live up to his avant garde potential.
As part of his prize, Jonny has launched his line on Amazon. Jonny Cota Studio is available on the retail website now, and users can find it by clicking through the link on the Making the Cut Store.
On his collection page, Jonny says of his debut Amazon collection: "Winning Making the Cut has transformed my life and given me an incredible opportunity to share my vision with the world.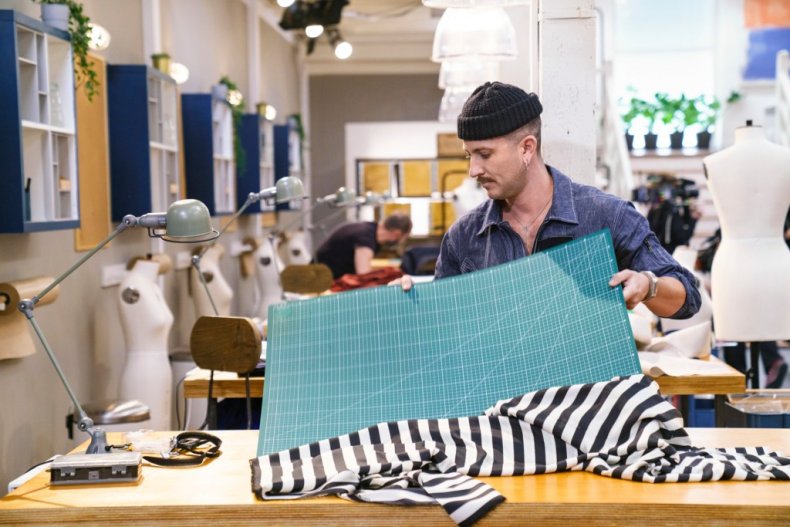 "My debut collection, Metamorphosis, was inspired by peeling away layers of armor and revealing a primal softness in myself and in my aesthetic. The progressive streetwear found in this collection was developed along my travels through Tokyo, Paris and NYC, and the pieces available today were handcrafted by my sustainability-minded team in Bali.
"Jonny Cota Studio is a tight-knit fashion family and we invite you to join us on this fashion journey."
Other items from the designer were available on Amazon from weeks in which he won the challenge on the Amazon Prime Video fashion show. However the limited-edition looks like his striped maxi-dress from Episode 4 and his jumpsuit from Episode 7 are sold out. Fans of the designer, will be able to buy his asymmetrical mini-dress from Episode 9 soon, though the item is listed as "currently unavailable" on the website at the time of writing.
Also available to purchase online are the collections from Jonny's other label Skingraft, which has not changed its name even after the Making the Cut judges unanimously agreed they hated it. Items from this brand are available at skingraftdesigns.com.
"Skingraft's roots in performance art-inspired fashion," the brand says on its website, "influence its seasonal collections, where music and subculture lifestyle play a defining role in shaping the cuts, color ways, and fabrication of the brand's signature dark designs."
Los Angeles residents can also visit Jonny's physical store Cota at ROW DTLA at 767 S Alameda St in Downtown LA.
Making the Cut is streaming now on Amazon Prime Video