'Making the Cut' Season 3: Release Date, Cast, Trailer Plus More
Making the Cut is heading back to Amazon Prime Video for season three.
After two successful seasons, fans will once again see 10 entrepreneurs and designers from all over the world compete to win the show.
Each week the contestants will need to create an "accessible look" and a "runway look" that they will present in a fashion show. As with previous seasons, limited editions of the winning look from each episode will be available for purchase on Amazon Fashion's Making the Cut store.
The winner of the season will receive $1 million to invest in their business and a mentorship with Amazon Fashion.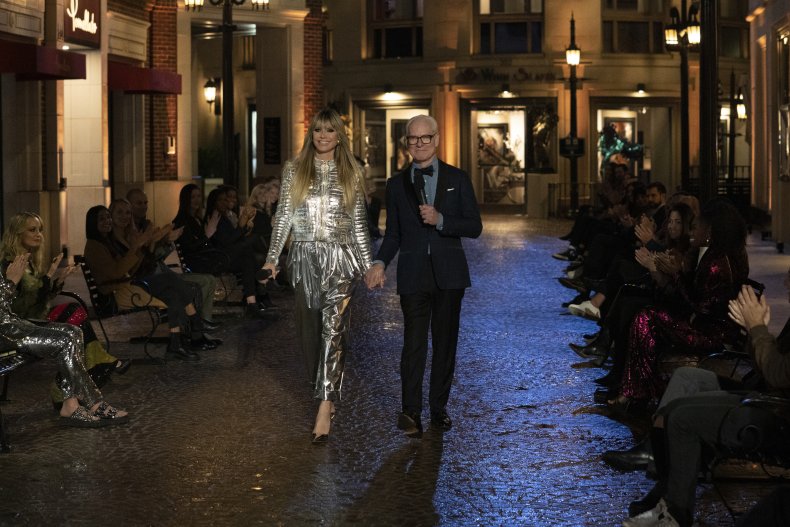 Ahead of the new episodes, Newsweek has everything you need to know about Making the Cut season three, including the start date, cast and trailer.
When Does Making the Cut Season 3 Start?
Season three of Making the Cut will begin on Prime Video on August 19. Two episodes will be released each week, culminating in an epic finale on September 9.
Who Is in the Making the Cut Season 3 Cast?
Heidi Klum and Tim Gunn are both back as hosts of Making the Cut, and Klum will also be doing double duty by acting as a judge. She will be joined on the panel by actress/designer Nicole Richie and designer Jeremy Scott.
Speaking to Newsweek ahead of the new season, Klum admitted that things got pretty "heated" on the judging panel this year. She said: "Jeremy has a little bit of a fit. I don't know if you saw in some of the trailers already, he got very upset with one of the designers, which I happen to love!"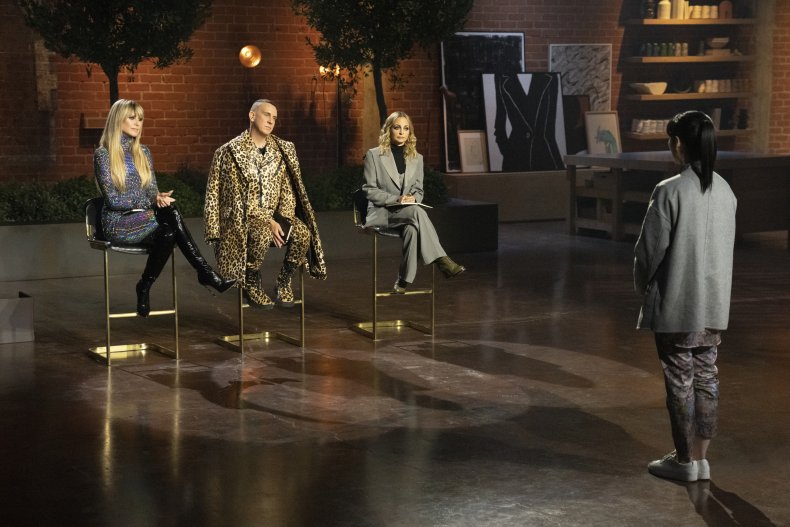 "I love a judge who really cares, I love a judge who pushes [the designers] to get better the next time around," Klum continued. "There's nothing worse than when you have a judge there who doesn't criticize because criticism comes, with us, from a good place in order to make someone better, it's not to make someone feel bad.
"Sometimes I've had judges there and then when they say, 'Cut,' they say, 'Oh my God this was awful because blah blah blah.' And I then I'm like, 'Why did you not speak about this when we were still rolling?'
"I love people who are not afraid to show their feelings or to, also, say what's on their mind. You get a lot of heated judging this season."
As well as having Klum, Richie and Scott judging, this year's Making the Cut contestants will have pop superstars Chloe x Halle, A-List stylist Jason Bolden, and fashion TikToker/model Wisdom Kaye making appearances as guest judges throughout the season.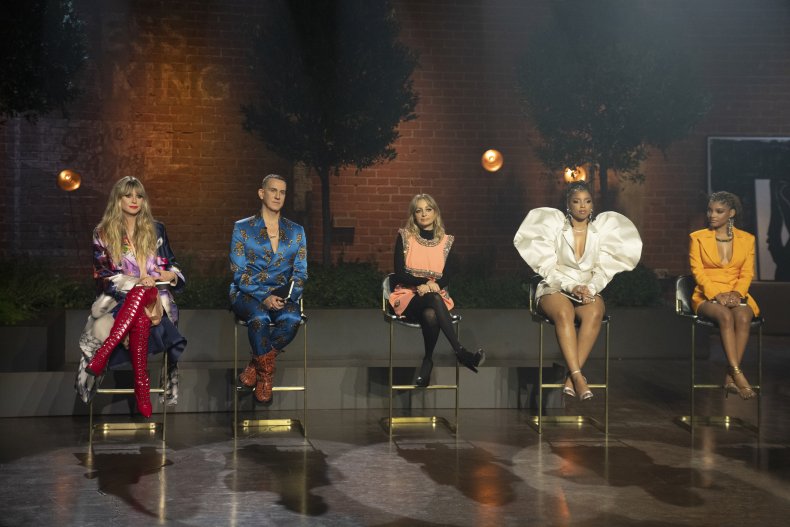 There are 10 new designers competing for the title this season. The contestants are:
Ciara Chyanne Morgan (Los Angeles, California)
Curtis Cassell (Brooklyn, New York)
Emily Bargeron (Savannah, Georgia)
Gabriella Meyer (Chicago, Illinois)
Georgia Hardinge (London, England)
Jeanette Limas (Philadelphia, Pennsylvania)
Markantoine Lynch-Boisvert (Montreal, Canada)
Rafael Chaouiche (Curitiba, Brazil)
Sienna Li (New York, New York)
Yannik Zamboni (Zurich, Switzerland)
Is There a Trailer for Making the Cut Season 3?
Prime Video released the trailer for Making the Cut's third season last month.
In the clip, Heidi Klum tells Tim Gunn: "I love the glitz, I love the glamour," before a montage of some of the season's runway looks appears on screen. Viewers are then given a sneak peek at the new contestants, who hail from various locations all over the world.
Fans also get to see the judging panel at work, with Nicole Richie hilariously proclaiming about one of the looks: "I love this, it's like a hot mud wrestling competition."
Jeremy Scott also appears and in one tense moment seems particularly unhappy with a contestant. In the clip, the Moschino creative director says to a contestant (whom viewers do not see in the trailer): "Do you want to know what I wrote about these looks? Nothing!" He then appears to throw a piece of paper in front of him before adding: "It was a waste."
Making the Cut will return to Prime Video on August 19. The previous two seasons are available to stream now.