Making a Difference: New Marriage Law Means More Weddings for Gay Adults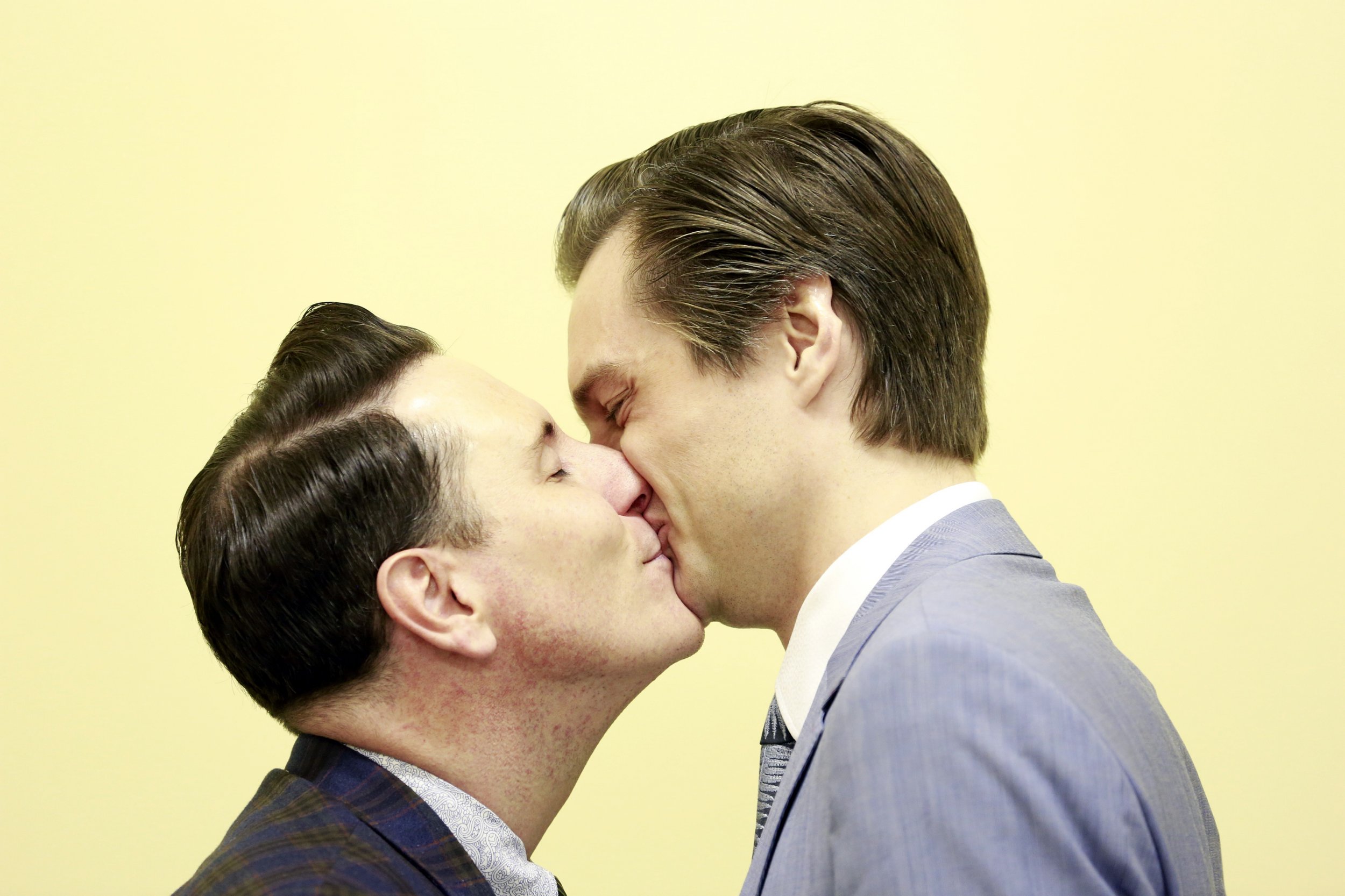 Some gay couples are making the most of a 2015 Supreme Court ruling that made same-sex marriage legal across the United States, but many LGBT adults are just happy to have their rights without needing to put a ring on it. After the Supreme Court ruled in Obergefell v. Hodges that states could not ban same-sex marriages, 10.2 percent of lesbian, gay, bisexual or transgender adults are now married to their same-sex spouse, according to a Gallup poll published this week.
Before the Supreme Court ruling, less than 8 percent of LGBT couples were married to a same-sex partner. In 2016, about 9.6 percent of LGBT adults said "I do" to their same-sex partner. LGBT Americans over the age of 50 were most likely to be married.
Roughly 4 percent of American adults identify as lesbian, gay, bisexual or transgender. Gallup surveyed a random sample of 352,851 adults in the U.S. from June 20, 2016 through June 19. 2017. The poll found nearly 56 percent of LGBT adults are single and have never been married, up from 47 percent before the Supreme Court ruling.
That could soon change. More gay couples could opt for walking down the aisle this year as the Trump administration increasingly takes tough stances on gay rights. While it's too early to have much official data. some civil rights leaders have suggested the conservative push in Washington has prompted many couples to consider becoming husband and husband or wife and wife in the eyes of the law.
"I've certainly heard stories such as marriages being rushed," Stephen Peters, national press secretary for the Human Rights Campaign, the nation's leading LGBT civil rights organization, told The Guardian in January shortly after President Donald Trump was sworn in.
Their fears are not unfounded. In Texas, conservatives are working to overturn the Supreme Court ruling with a lawsuit challenging the city of Houston's benefits policy for married same-sex couples. Supporters argue taxpayers shouldn't have to pay for a policy that may challenge their religious beliefs.
"This particular opinion will go to the U.S. Supreme Court and is a potential vehicle for overturning Obergefell given the changing composition of the court," Jared Woodfill, a lawyer leading the lawsuit, told The Texas Tribune in February. "Ultimately, I would like to see Obergefell overturned."